The quickest way to increase image resolution is to use any of the advanced editing software that you might already have on your computer. A simple search will bring up dozens of videos on YouTube on how you can improve the quality of your image. If you're looking for a quick fix, a video tutorial will be enough to show you how easy it is. Photographers and graphic designers in particular are always scouting for ways to enhance images. This is true particularly for printing when you need to increase the resolution of some photos for high-quality prints. In photography, this process of improvements usually refers to (for example) increasing a 500 x 500-pixel photo to a 1000 x 1000 pixel one. You can do this on your own or use online tools to help you do so. Read on to find out what is image resolution, what influences this aspect of a photo, and the different ways you can change the resolution of your images.
What Is Image Resolution?
The details in your image form the image resolution. It is also determined by the metric PPI or the pixels per inch in a photo. In Adobe Photoshop, you can explore the details and quality of your image by fitting the image to the screen to see its real size and resolution. If you try to zoom in more, you'll notice that you're just zooming on pixels and making it blurry. Image resolution also becomes a key factor when preparing images for print. Mind that this is a separate job and we will not be getting into changing image resolution to be suitable for printers as many other factors have to be checked and set up for a quality print. Know that generally, 300 PPI is the standard for the job. To check the resolution in one of your photos, you can right-click on it and see the full info next to the size of the image (Get Info option on a Mac).
What Influences Image Resolution?
If you've used a DLSR, each camera sensor has a pixel count that does not change, but this detail is different depending on the camera. The second thing is the quality of your lens. Mind that different lenses are also responsible for different effects and quality of the final shot. That's why some of them are so expensive. Finally, the focus in your original shot will also determine how much detail was captured. Some struggle trying to change image resolution in post-production, but if (for example), your image is mostly out of focus, nothing you do is going to save it if you're trying to enlarge it or prepare it for a large print.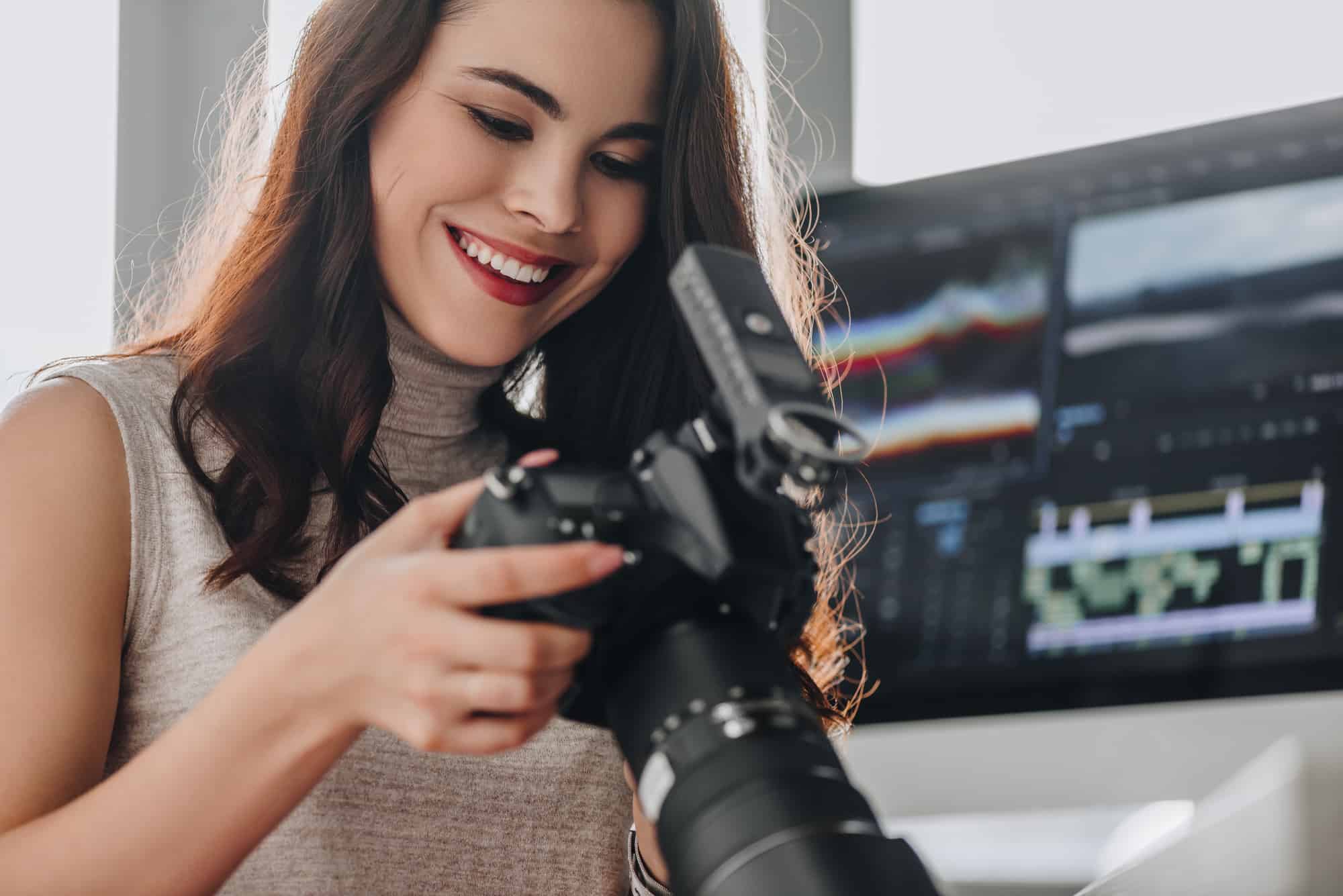 5 Tips when Working with Image Resolution
Changing image resolution is really about balance – you cannot invent pixels, so changing one parameter takes away from another. You might get frustrated because changing the image resolution changes the size, but that's because you cannot invent new information to drastically upscale the quality of the image. The key thing to remember: With all this activity, you're never adding new pixels to the image, so increasing resolution by default decreases the image size. Pixel dimensions never change.
Tip #1: You will notice a chain icon in Photoshop and Lightroom when you adjust the resolution settings – keep it on the lock to stick to the original ratio of the width and the height in your image. It's important to keep the original proportions of the image to not skew it as you increase resolution.
Tip #2: Use soft enlargement options to best deal with the interpolation of pixels.
Tip #3: Avoid (when possible) sharpening the image more after you change the resolution. You are not adding any new information (pixels) with this technique.
Tip #4: With black and white images, you can get away by adding some artificial grain after you change the resolution. It's aesthetically acceptable to have a slightly grainy black and white image, and most viewers won't notice this kind of 'extra information' that you added for artistic purposes.
Tip #5: If you have an important task like prints for an exhibition, refer to professionals to help you increase the resolution of your images.
3 Ways to Change Image Resolution Using Software
Any advanced software has the option to enlarge images and change their quality. You can explore Adobe Photoshop, Lightroom, and GIMP resize functions. With Photoshop, you simply go to Edit – Resize. With Lightroom, you have to export the image and manually change the size and resolution. In GIMP, you have to deal with Image – Print Size.
1. How to use Lightroom to increase image resolution
Lightroom is a great tool that has particularities, but it doesn't give you as many resampling options as Adobe Photoshop. Select the images you will be working on. Go to Export and Image Size. You will see a small window where you can enter the resolution value. Set it to 300 and export your image. Note: You have other options to resize your images in Lightroom such as by width and height, resize to fit long and short edges, the megapixel option, or the dimension settings.
2. How to use Adobe Photoshop to increase image resolution
If your image is (for example) 72 PPI, you can easily make it 300 PPI in Photoshop. Here are the steps. Click on the image you'll be working on and go to Image Size. Be sure that the box "Resample" is unchecked. Later, we'll explain why. Again, adjust the resolution and set it to the number you need. Click ok and you're done. Note: Unchecking the "Resample" box will also reduce your image size. If you want to keep the same image size but increase resolution, do the same steps as mentioned above but make sure you tick the "Resample" box. What Photoshop does is use ways to 'add' pixels to adjust to the changes you're setting. Different "Resample" options: Automatic, preserve details, bicubic smoother, bicubic sharper, bicubic, nearest neighbor, bilinear. Explore how each of these options can help you work with your specific image to help fill in the right info when you try to increase the resolution. More tips on the best option to choose are included at the end of this article.
3. How to use GIMP to change image resolution
GIMP is not the first choice to use for this, but you can also find options to quickly resize images and change the resolution, especially for print. Go to File and open the image you need to adjust. Go to Image and Print Size. Enter the number that will be the resolution of the photo in the respective box and click ok to finish.
Remember This about Print vs Web Images
The information taken by your camera and that is displayed in your image is all that it will ever be and doesn't change. Many make the mistake of thinking that modern technology and software can do magic and 'fill in' gaps to create higher resolution images. This isn't always true unless you use special software that specializes in extrapolation. All you can do is try different techniques to fool the eye, and to see this in action, you can try online tools to test different methods. If you're reading this article because you need to prepare images for print, do refer to the advice on this specific niche as image printing has its particularities. Print specialists can also help you with advice after analyzing the quality of your original image and setting the right color specifications for you so that your prints will turn out exactly the way you need them to be.