Photographers who specialize in portraits know that a good shot requires their model to feel comfortable and natural. It is easy for professional models to show a wide range of emotions in front of the camera lens. But what if you are filming an ordinary couple in love? How can you help these people look no less stylish and expressive than the actors and models they want to be like? Original and proven ideas for couples' pictures are what you need! We've compiled a list of couple photo ideas that will be useful for aspiring photographers, professionals, and those looking to add images of lovers to their Depositphotos portfolio.
Photos of a couple: What's special about them?
Taking photographs of non-professional models is difficult, and the more people there must be in the frame, the more difficult it is. You may have already witnessed people behaving unnaturally and getting nervous when they see the camera. In this state of mind, they are not only unable to pose for portraits and follow your couple photo ideas, but also interact with each other, showing love, tenderness, understanding, and support.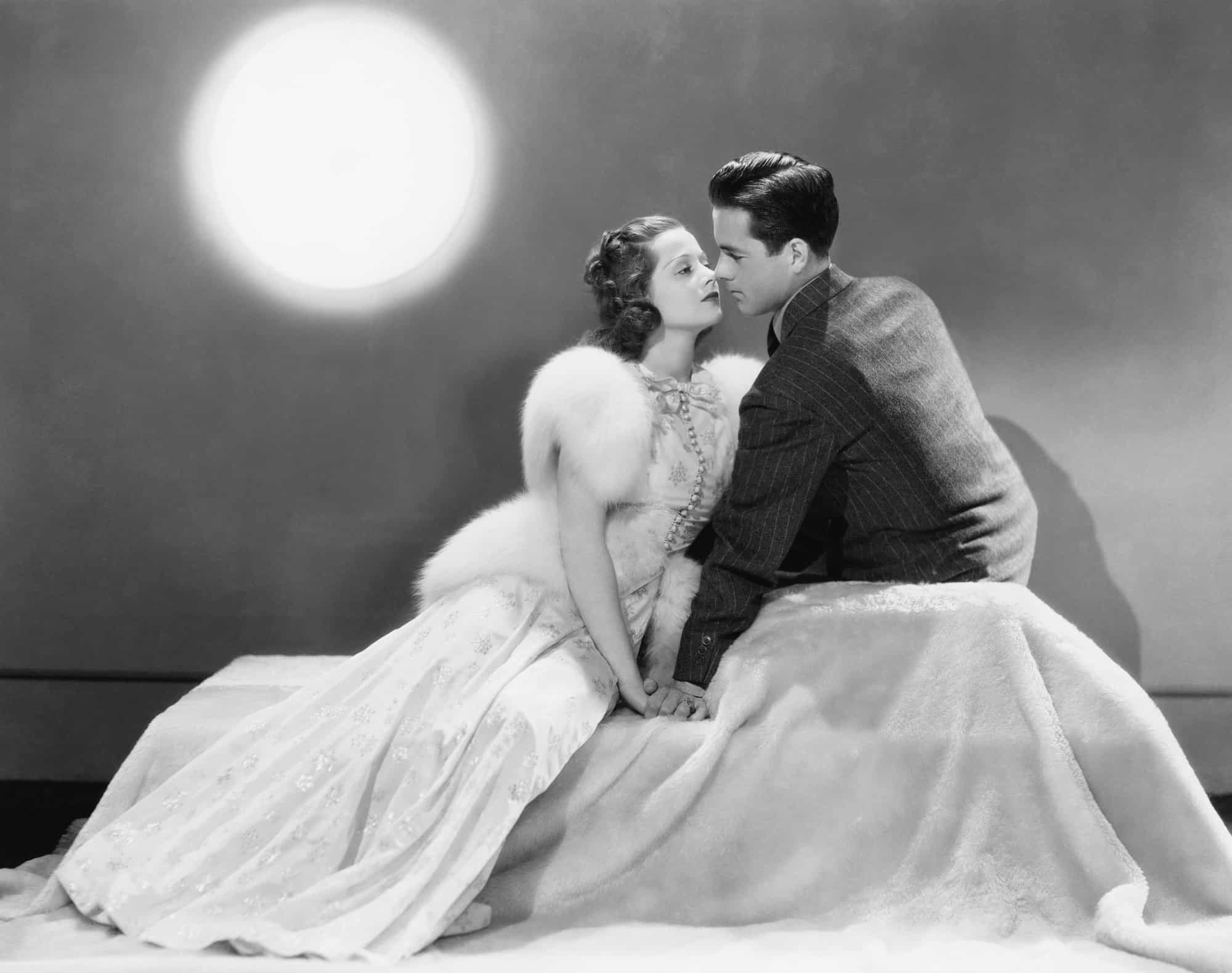 Couple photography is about shooting two people in love. It is also called 'love story' photography. It is a genre of group portrait photography. Photographing a couple can take place on the street, in a regular photo studio, or in a specially prepared interior. Typically, for pair photography, a set of portrait lenses (24-70mm and 70-200mm) are used. Lighting equipment and accessories, including portable reflectors, lightboxes, and flash units on tripods, are also a must. Ideas for couples' pictures depend on your or your clients' purpose. Family pair photography and photo shoots of lovers is one of the most popular directions for group portraiture. Such images can be ordered by the lovers themselves, which then create a book of memories and publish photos on Instagram. Couple photography will brighten up your portfolio and bring in new clients. At the same time, couple images are popular in stock photography, as brands often use images of happy people in love in their ads. In that case, you should apply some couple pictures poses ideas that might be interesting for brands to carry their values through your work.
Ideas for couple pictures and couples poses for a photoshoot
Technically speaking, couples are not much different from portrait photography. However, staging a shot with two people is at least twice as difficult as with one person. Moreover, in this case, you need these people to interact with each other in the frame and carry love-related emotions. How can this be achieved? There is a list of classic couple poses ideas that will help you.
— Couple walking or running
This is the easiest trick to make your photos of a couple dynamic and natural. Let the couple just walk by you, not paying attention to you. There are three kinds of 'walking' pose: the couple is approaching you, walking away from you (from the back), or running by.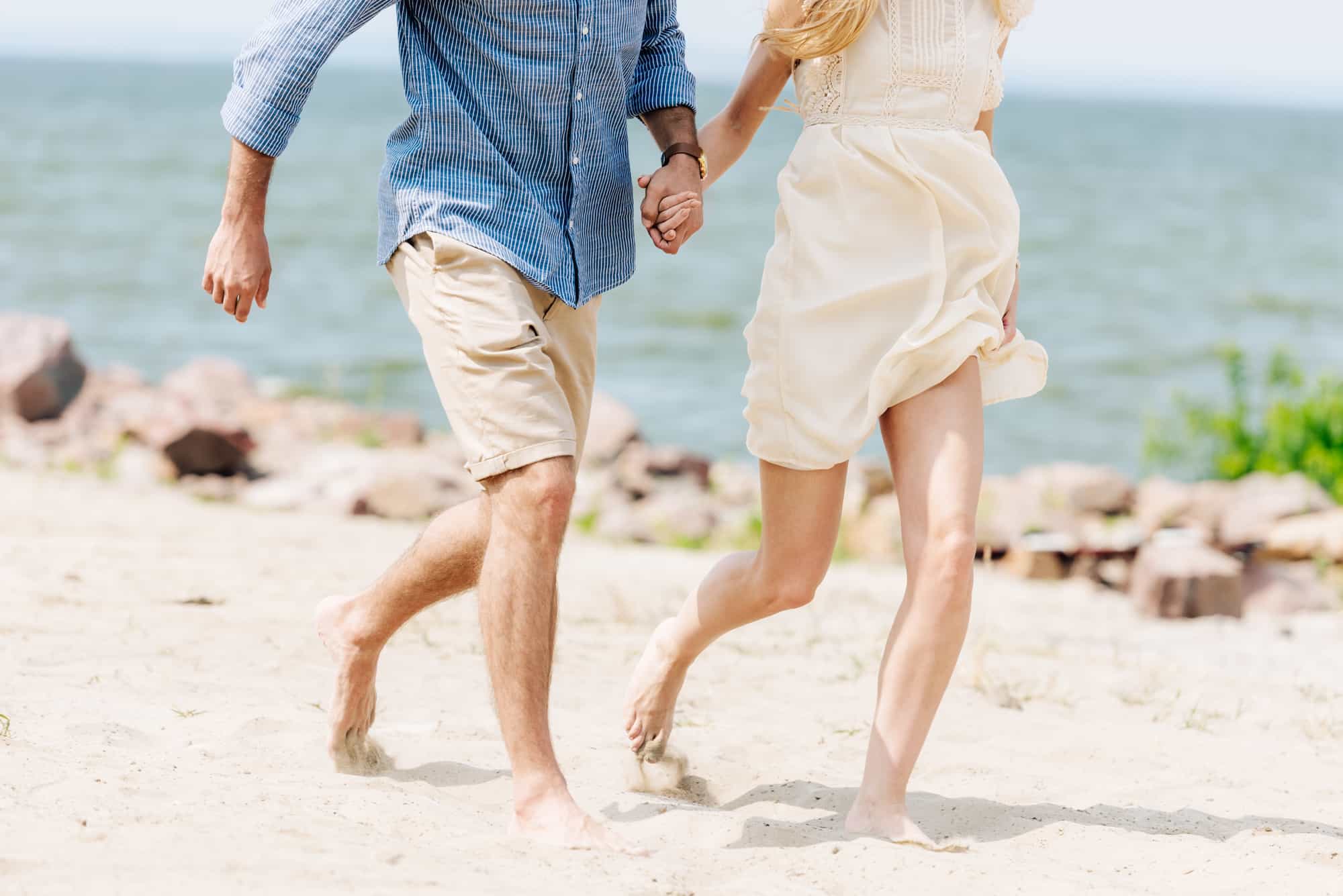 — Lovers laughing (close-up)
It is not easy to get non-professional models to 'play' with their whole bodies. However, their faces (especially the eyes and mouth), as well as the hands, betray their real emotions. To make the couple laugh, ask them to tell each other a childhood episode, do a pantomime showing animals, or recreate their first date using just their eyes.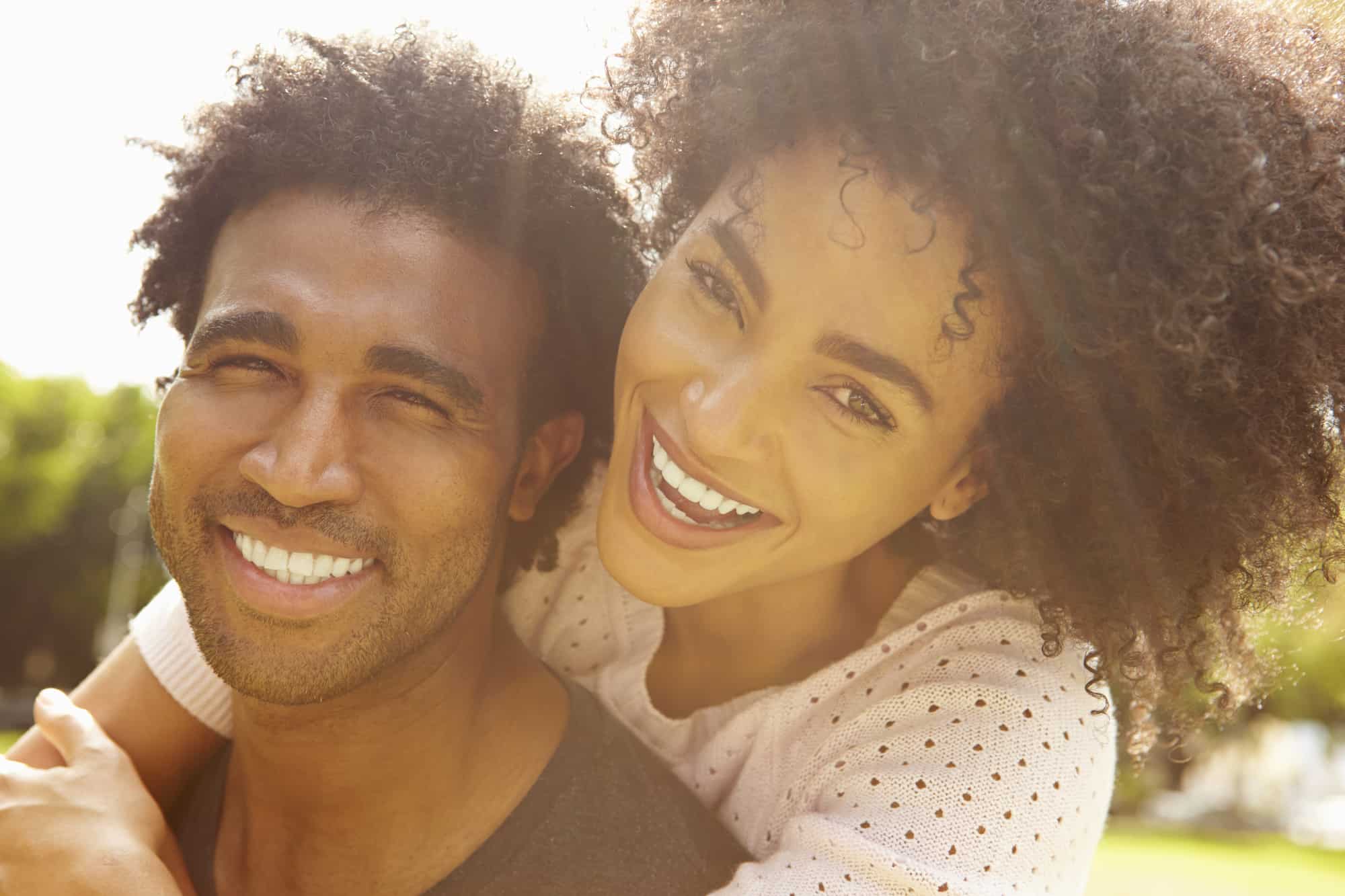 — The couple changes their positions and doesn't notice you
Improvise! The most interesting and candid shots are taken when the models do not know that they are being shot. Do not stop shooting when the couple changes poses or moves to a new location.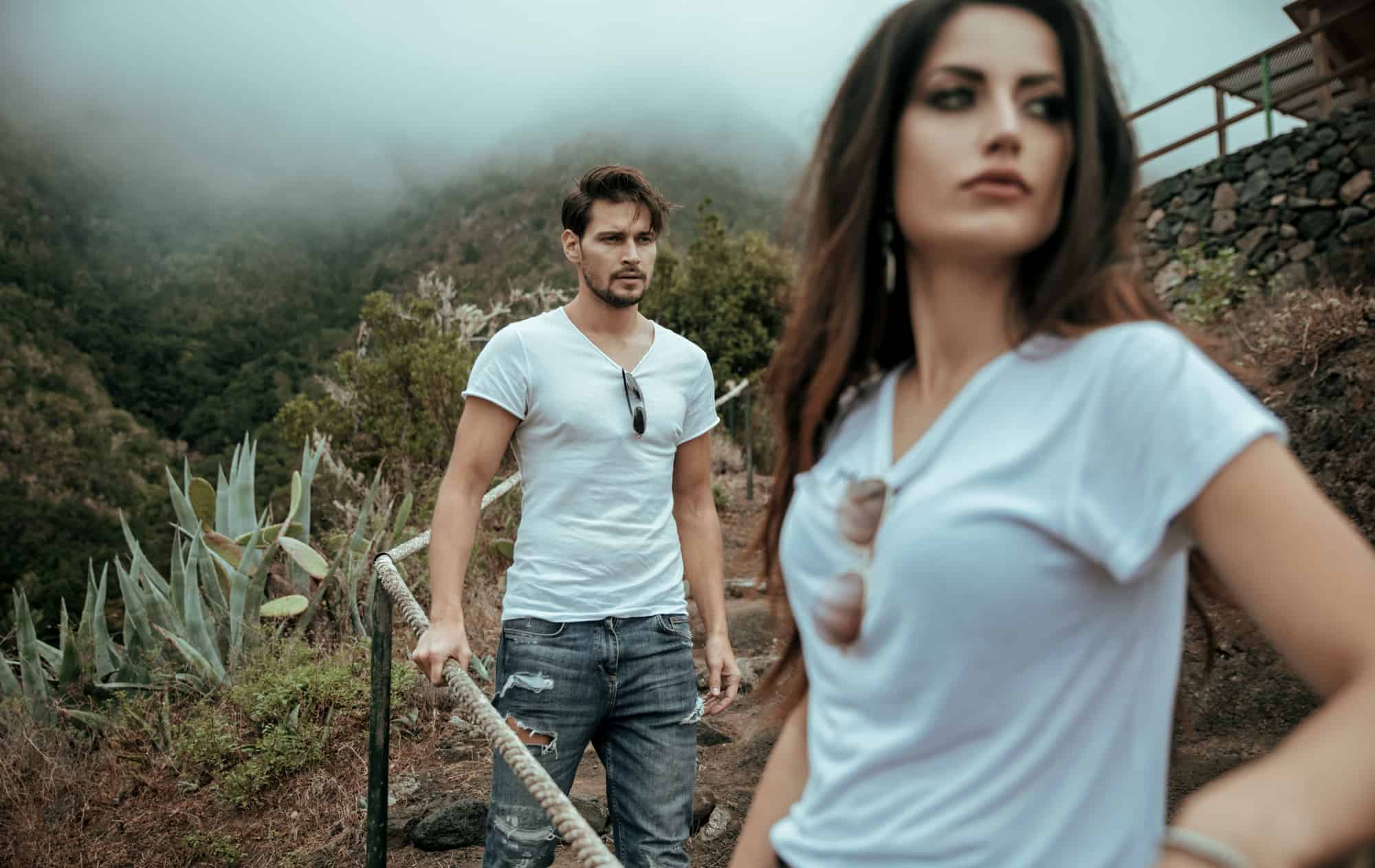 — Tell a story using other objects and close-ups
Ask the couple to bring a few things to the photo session that matters to them: a favorite toy, particular flowers, a book, a hat, or something else. Observe the couple's handling of these objects and create a static composition with these symbolic things in the foreground. The close-up of hands or feet together looks amazing too.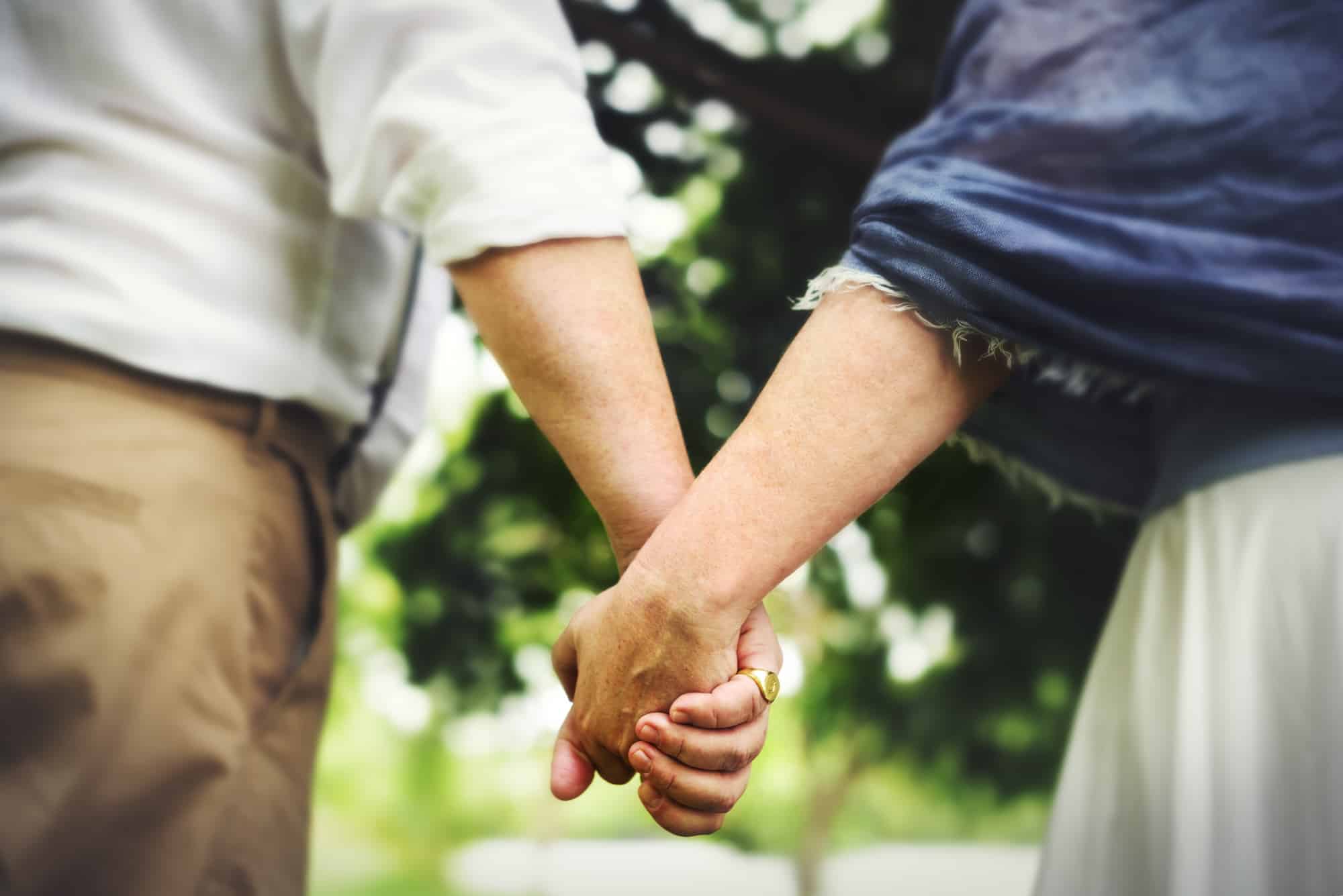 — Lovers kissing each other
There are several types of kisses that always look impressive on photos: forehead kisses, kisses on the cheek, and hand kisses. Traditional lip kissing can be photographed in a million different ways. A safe bet is an angle in which the heads of the models are above the camera.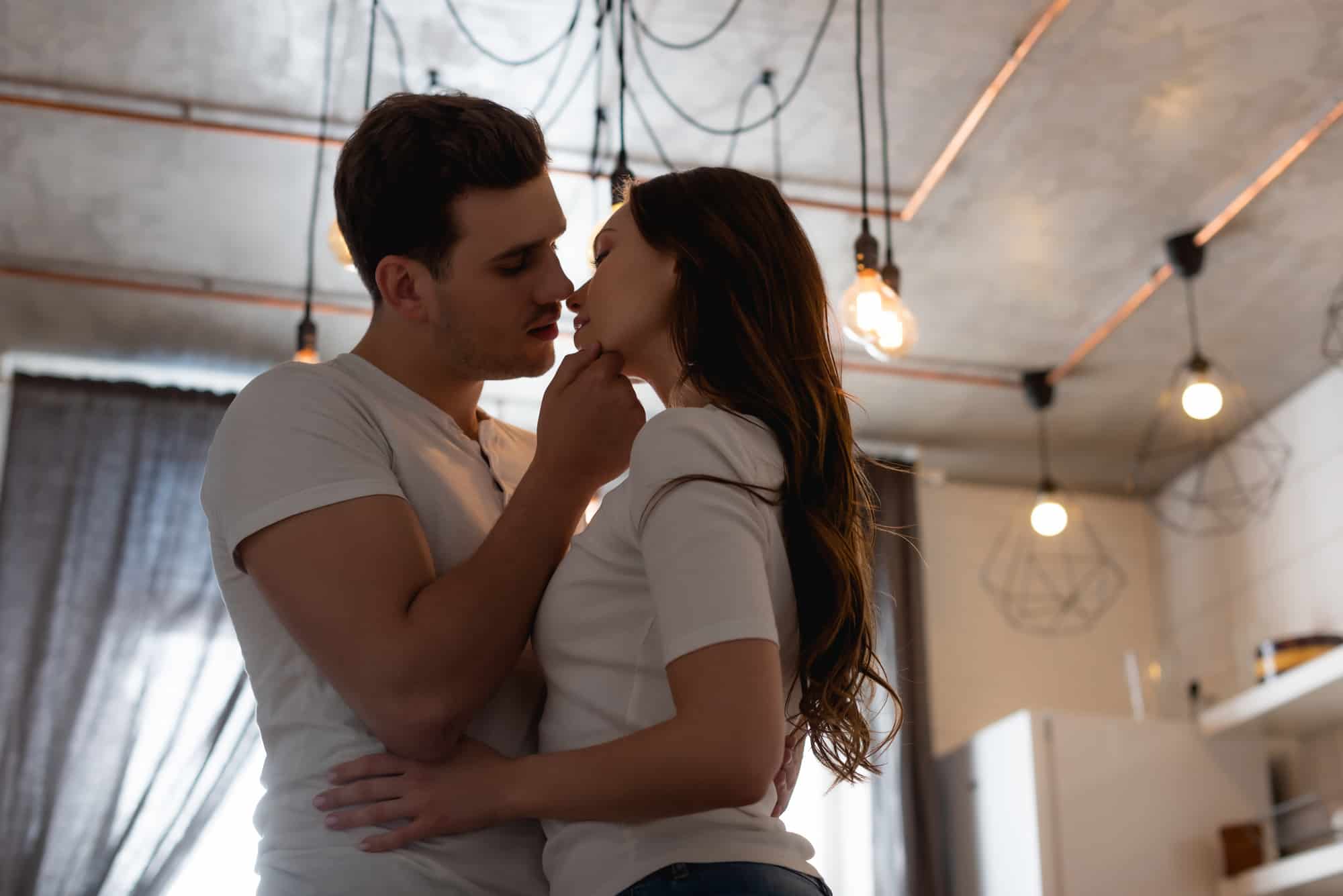 — Sitting poses
Sometimes lovers have a significant difference in height, which is striking in the photographs where both of them are standing. To neutralize this difference and place the eyes and lips of lovers on the same level, you can make them sitting at the table or on the grass. One more 'sitting' couples' pose for a photoshoot is called 'piggyback'. Also, carry lovers to sit next to each other (a head rests on the shoulder) or one after another (the person sitting behind hugs the one who is in the front).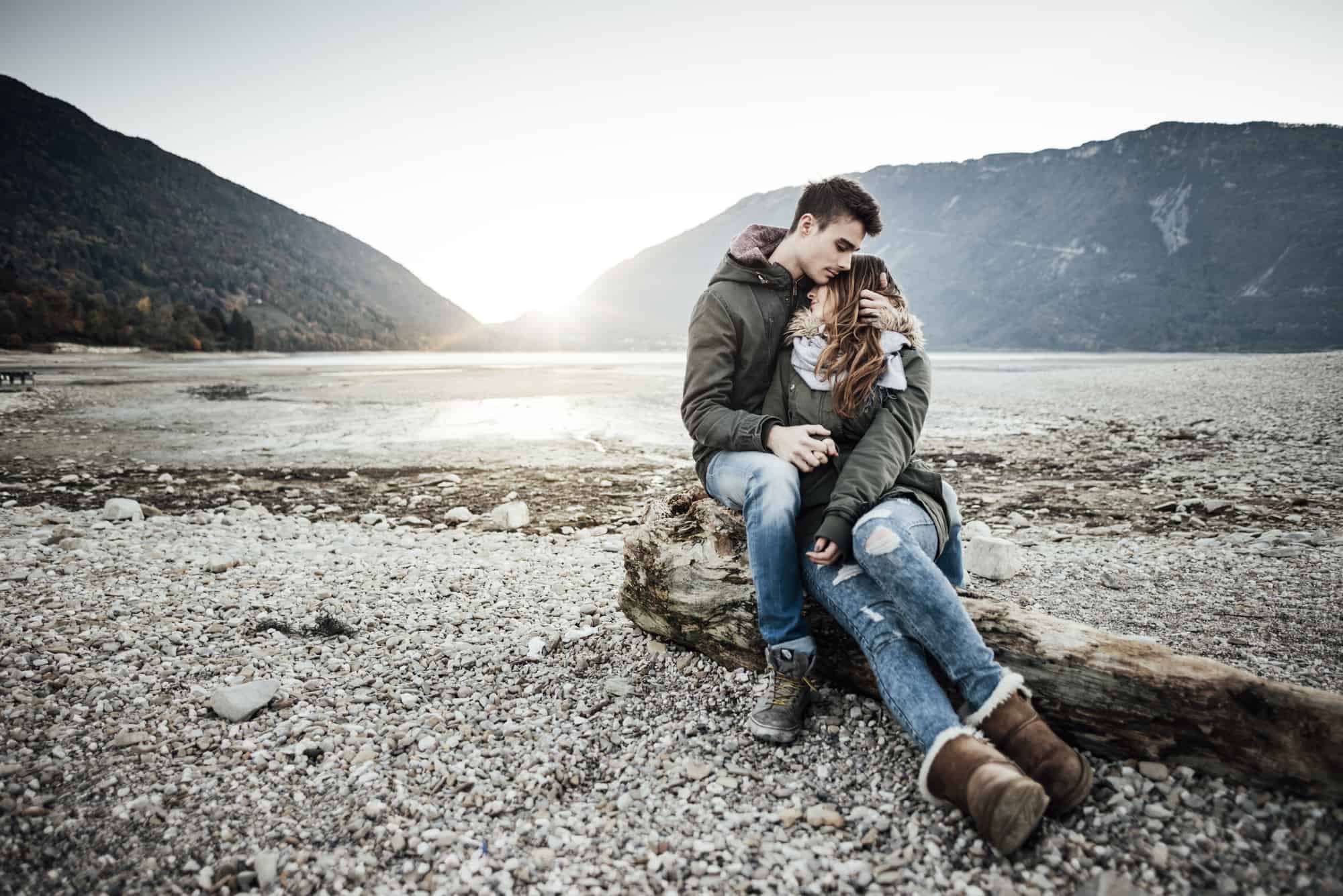 — A couple doesn't know the photographer is around
Let the lovers interact naturally with each other. They can look at each other, hug, look at something together, tell each other funny or serious stories, or even dance. The main thing: lovers communicate and are not distracted by the photographer. The photographer can shoot from behind one of the lovers or shoot both from the side.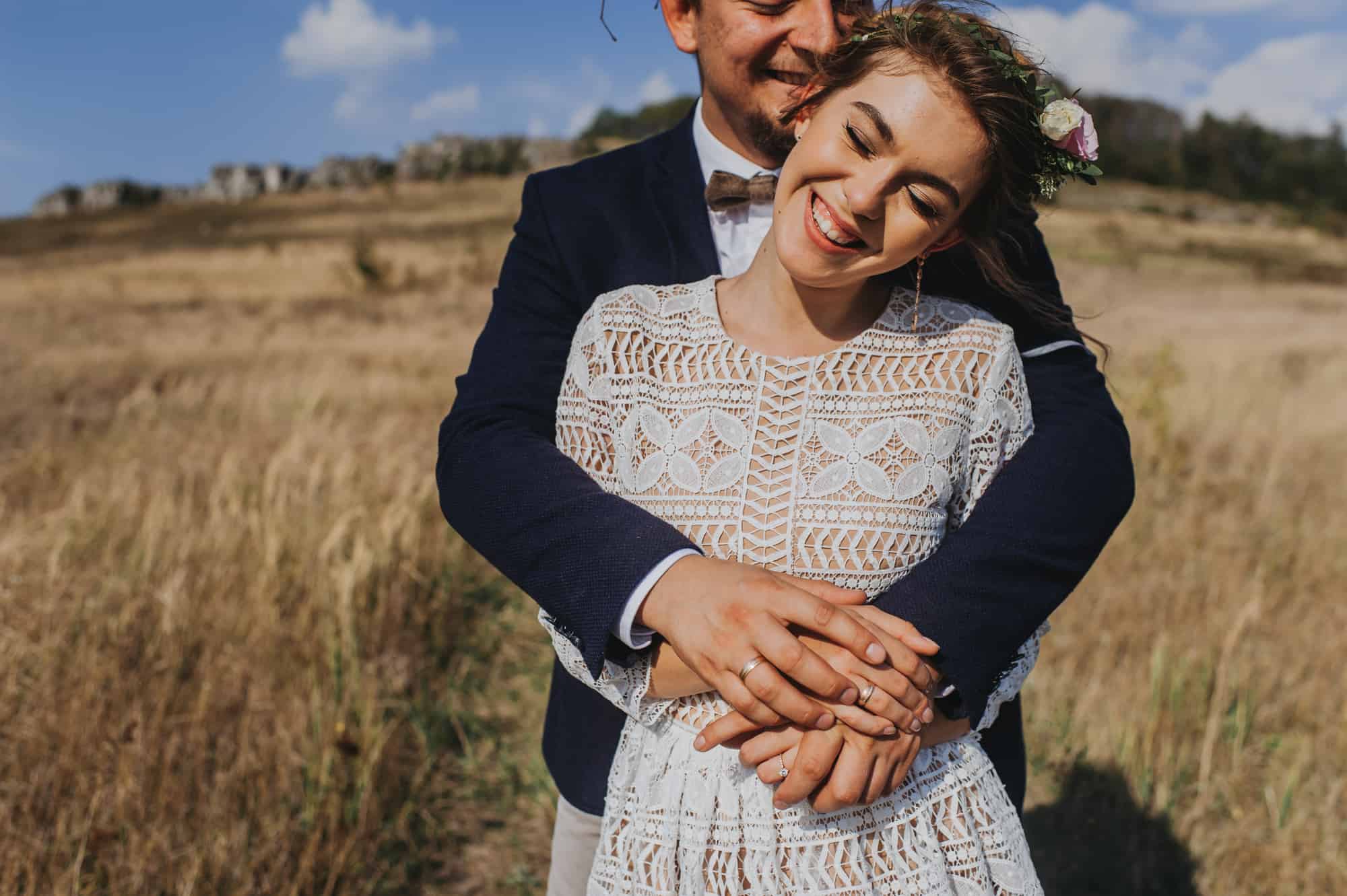 In addition to the classic poses described above, there are hundreds of others. For example, dance poses, in which the couple whirl around holding hands, or close-ups of faces in a funny grimace. These poses won't work for all couples, but they look fresh and original.
Main tips of working with a couple for photographers
If you already have experience in portrait photography, you have an idea of ​​the shooting process and emotions typical for amateur models. And if you do not have this experience yet, we offer you the following training: try being a model and pose in a location you are going to work with. It is important that you get a feel for what the couple you will be shooting sees and thinks. This will help you quickly find a common language with them and offer them couple photo ideas that suit their relationship. Here are some other tips for photographers getting ready for a couple photoshoot:
#1 Study your shooting location in advance
Regardless of where the shooting will take place (in your studio, at your clients' home, or in a city park), take the time to explore the location. Choose the places where you will invite the models to pose, plan how you will position the reflectors and lighting fixtures. Pay attention to natural lighting for unexpected effects.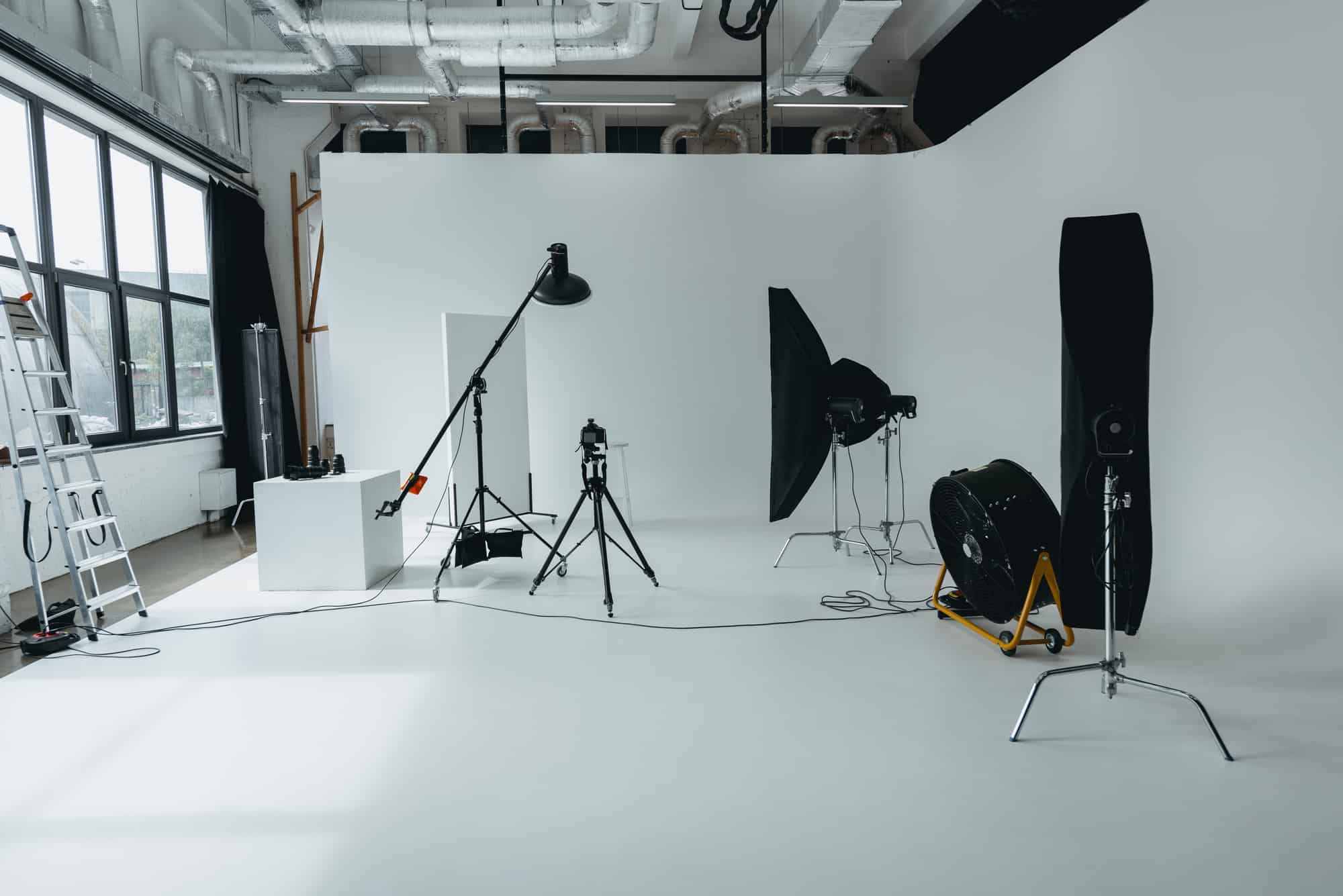 #2 Get to know the couple closer
First, getting to know each other will help your models get rid of their shyness. Secondly, it will help you understand what ideas for couples pictures to offer them. Do lovers have a common hobby? Where did they meet? At a pre-meeting or using social media, explore how your customers are used to communicating with each other. Use this knowledge to capture amazing moments.
#3 Make the camera invisible for the couple
People are afraid of cameras and often get nervous when they know they are being shot by a photographer. Your job is to help them get used to the camera. To do this, do not treat the camera as something dear and special to you. Just hold it in your hands and sometimes (even during a conversation!) press the button.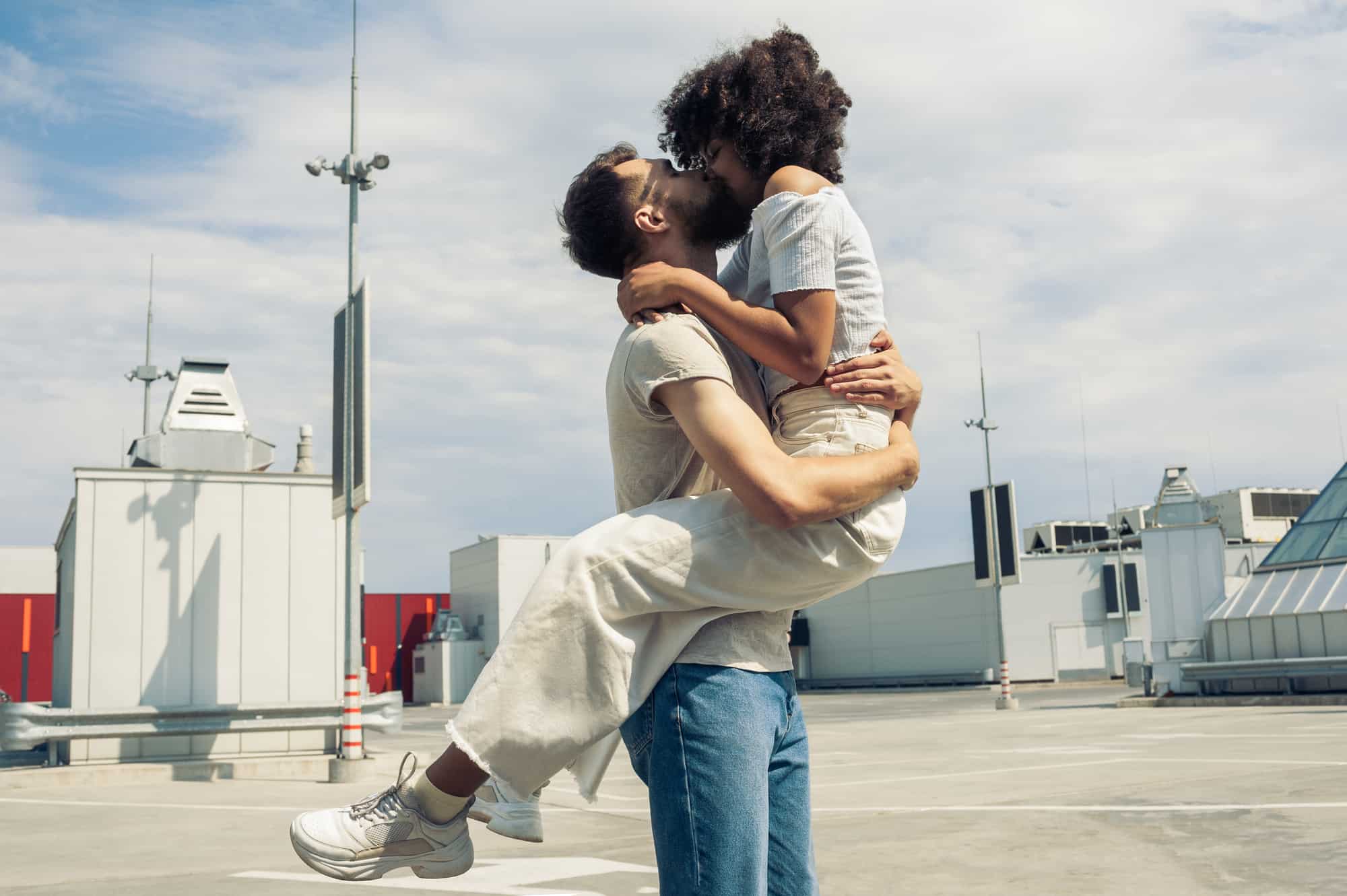 #4 Be a responsible leader
Lovers whom you invite to a photo session automatically perceive you as a leader. They expect instructions, couple photo ideas, and advice from you. Become reliable support for these people and inspire them with your self-confidence. To raise your confidence, we advise you to make a clear plan for the photoshoot (you can move away from it if necessary).
#5 Create a casual atmosphere
Don't start taking photos right after the meeting. Start your communication by greeting and discussing some casual topics, and during the conversation, take out your camera and, as if by the way, take a few frames. It's also important to take breaks during the process. Take ten minutes to have tea with your models, discuss the latest album from a fashion group or a movie. Tension can also be overcome by offering people an experiment: have them pick up a camera for a few moments and take photos of each other!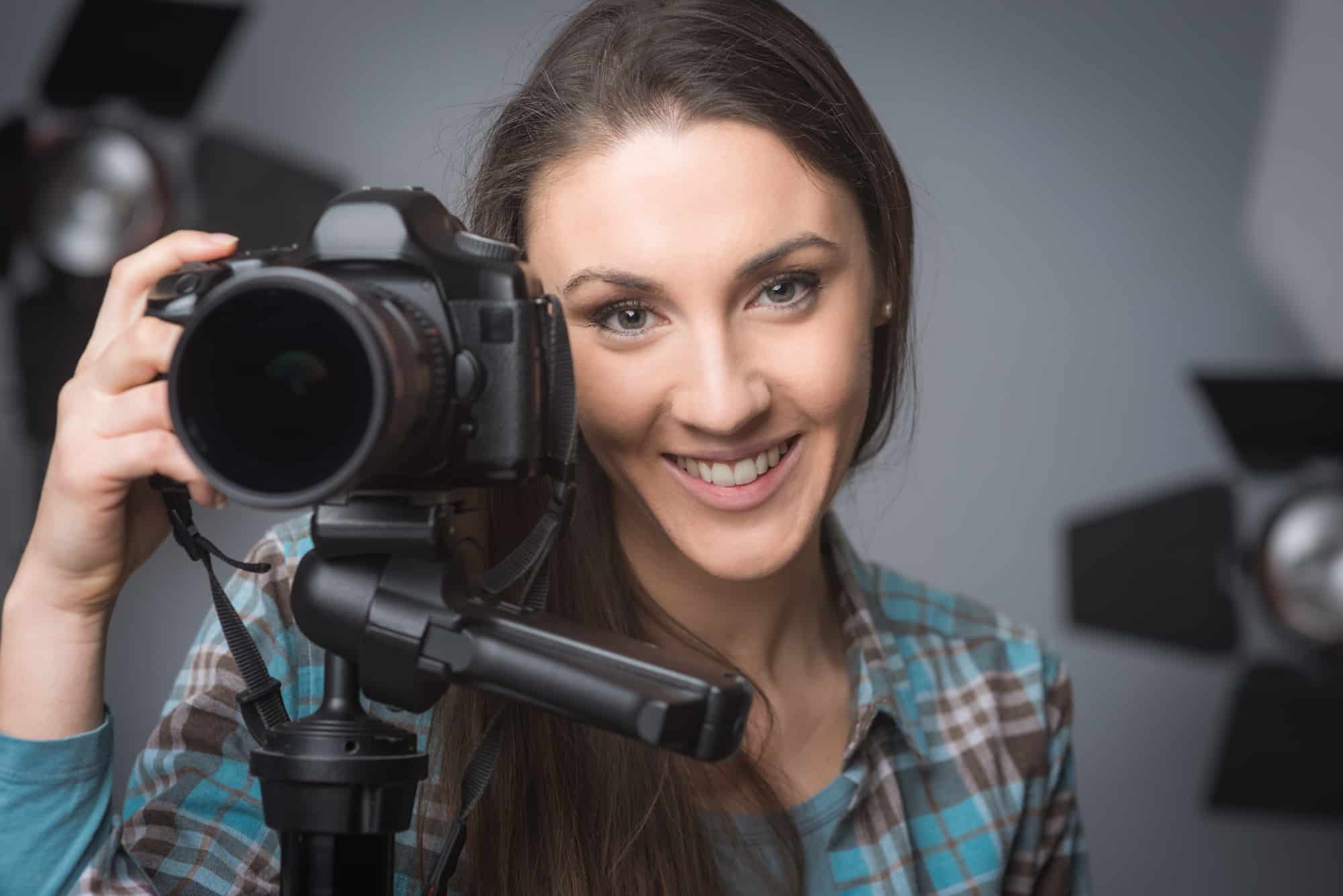 Conclusion
Photos of a couple is always a good idea. Such content will bring you new subscribers on social networks (since photos of lovers convey positive feelings), help you find clients, cheer you up, and, of course, make your stock photography portfolio on Depositphotos stronger and more in demand.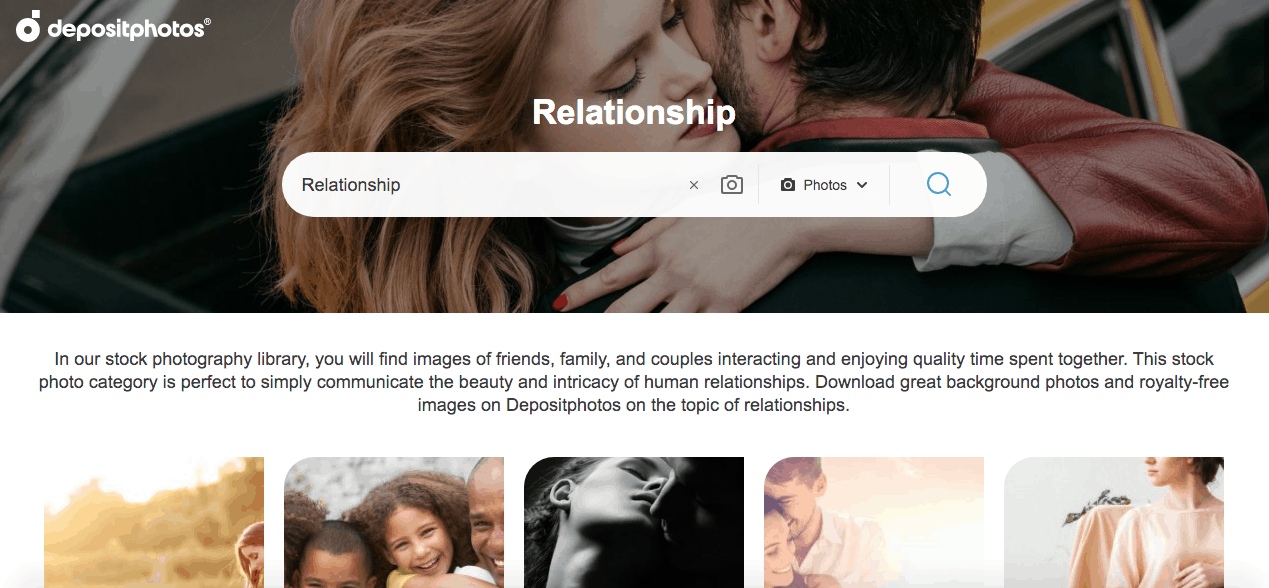 How to get candid emotions from non-professional models and make them express feelings in front of the camera? We advise you to invest as much time as possible in preparing your photoshoot: study your clients and shooting locations, make a list of couple poses ideas for photography and back them up with references (for this, Pinterest is a good tool), and try to empathize with your couple.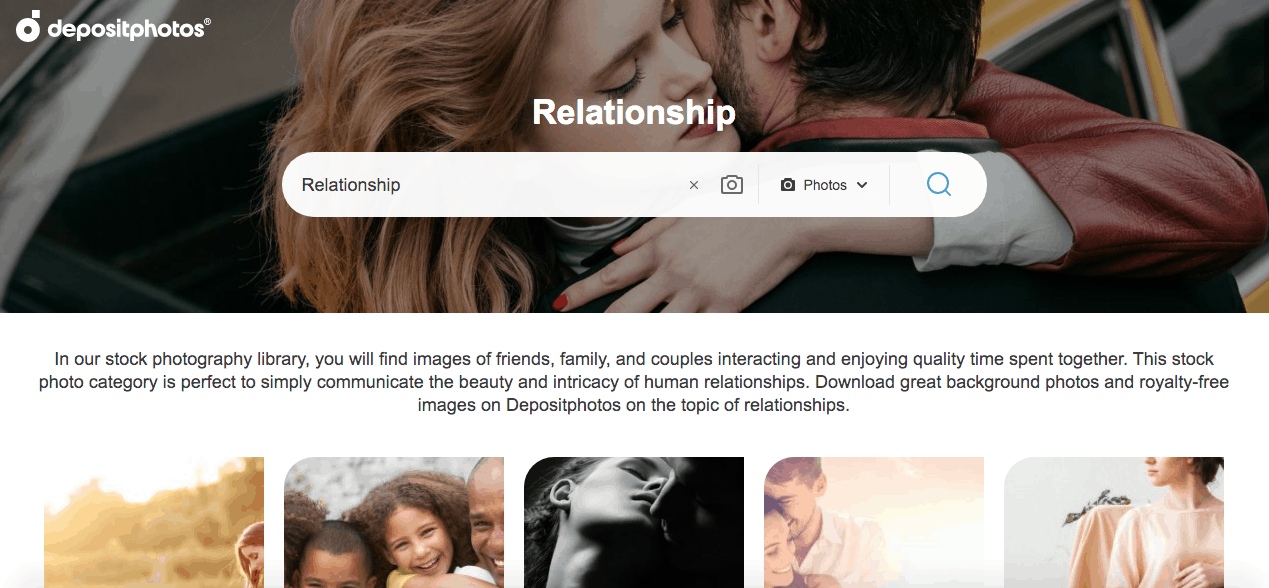 Another component of the success of a couple photoshoot is the no-stress approach. To make your models feel relaxed and free, give them time to get used to the camera and communicate more with them on casual topics.