Professional photographers have always relied on the latest technology to create stunning images. One of the paradoxes of the digital revolution is that advances in hardware and software have allowed amateurs to step in and do "good enough" work that excludes professionals. So, why not to rely on new opportunities of advancement for photographers?
You as a photographer may have heard potential clients say, "We can't afford $2,000, so we'll just get people to take pictures with their iPhones." And while the quality of the final product is debatable, in the end trained professional photographers lose their jobs and income. To stay in business, these artists need to look for new ways to make money that go beyond photography itself.
More opportunities for photographers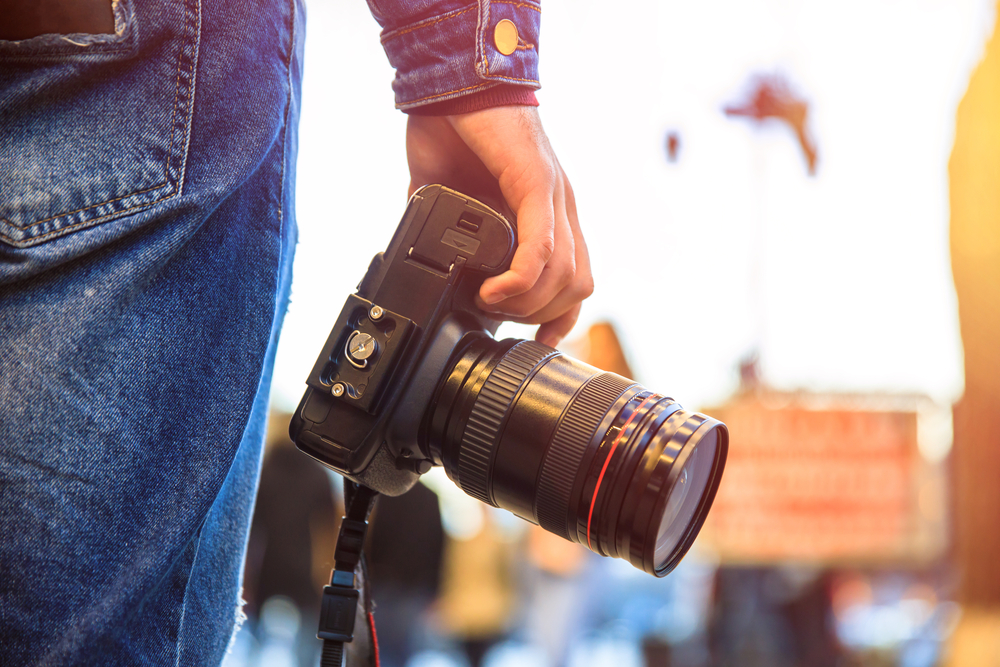 Today, our photos live on our phones or on the web, but this convenience has led to the loss of tactile, physical mementoes that harm more than just the photographers bottom line. They prevent brands from expressing their individuality in their products and materials without the use of graphic design.
Photography is a great way for companies to represent themselves and their ideals. By posting photos on a company's social feed and hoping for engagement, you increase brand awareness. By placing those photos on products, packaging, and other materials. build a brand.
So how can photographers leverage their work?
Here are just a few of the creative ideas listed below:
Framed photographs

Family albums

Stickers

Decals

Toys and puzzles

Posters
What's old is new again
If you ask Generation Z, the answer lies not in the future, but in the past. As the most digitally connected generation in history, more and more Zoomers are nonetheless getting into retro technology and throwback looks, shopping eBay for iPods and rocking wired earbuds (with actual wires and everything!) Sometimes, kids are trying out retro fashions and gadgets they weren't even alive for, proving this is more than just nostalgia.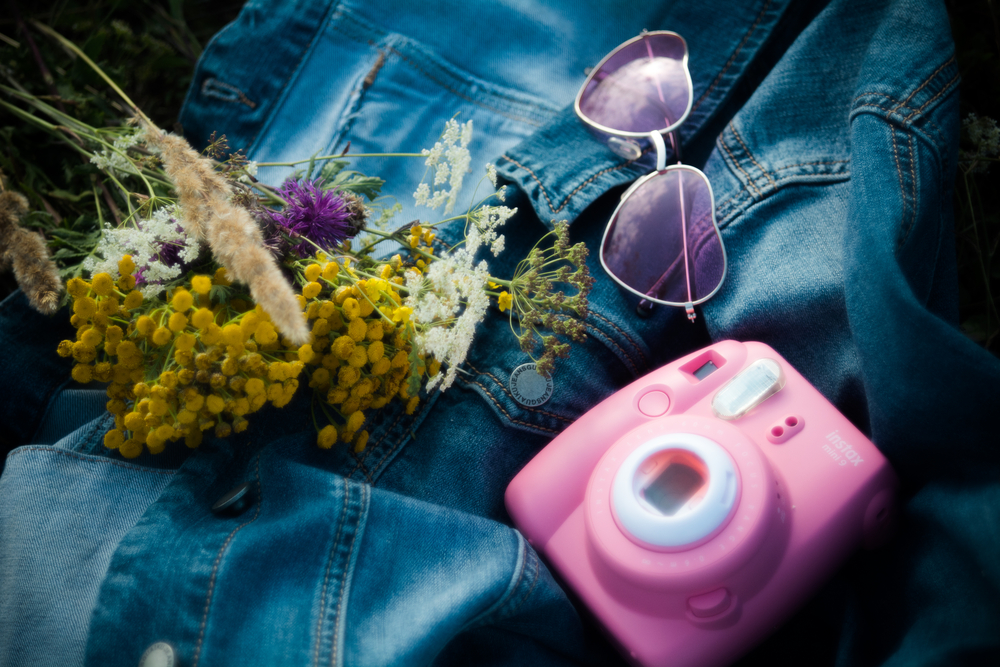 Old-school products have a charm and comfort of their own, and convey a sense of personal authenticity. It's only a matter of time before Gen Z makes old ways of displaying and enjoying photographs new again, and thus cool again. Photographers can be ready with products whose time has come again.
Phones are wonderful for taking and storing photographs, and social media is a great way to share those photographs all over the world. But there is something to be said for leafing through photos in an album with family, putting up a poster-sized family portrait, or decorating our belongings with stickers, badges, and more.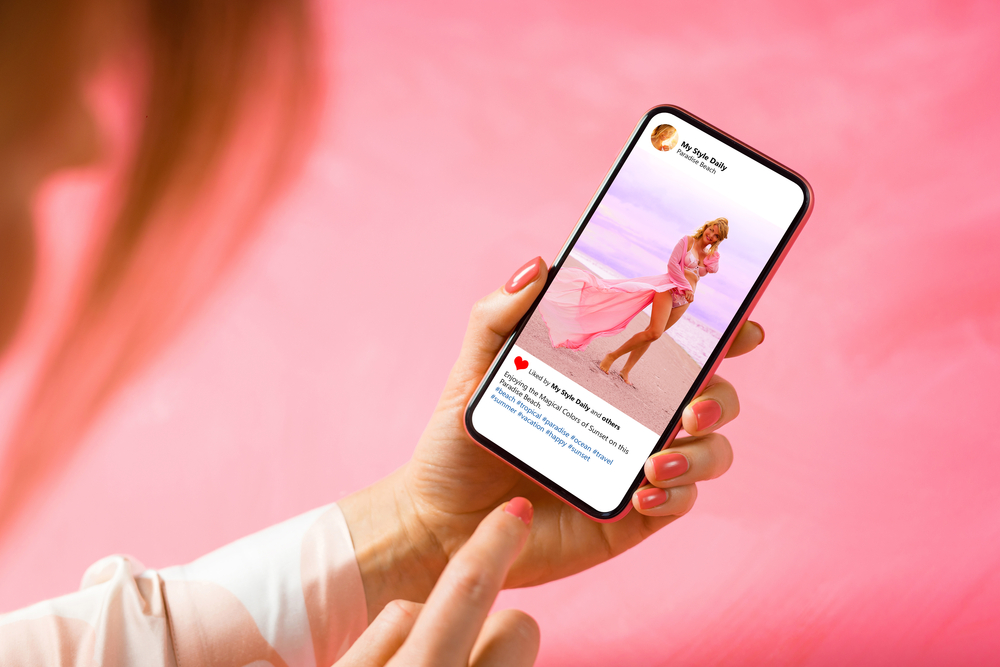 Unlike photographers, most of us don't get paid for all the time we spend planning, composing, and editing photos. Yet those meticulously crafted and personal works of art remain forever on our phones and online, when they could move into our physical space. It's time for photographers to think beyond the phone, and create exciting new memorabilia for consumers who want new ways to enjoy their captured moments.
Displaying memory with framed photos
Once upon a time, at least one wall of framed family pictures was a mainstay of every home. Now you do see occasional single framed photo-collages (often given as gifts), while our walls are decorated with art prints, posters, or at best artistic photographs taken by someone else. It's nice to put a photo up on a social media wall, but nothing beats the impact of stepping into a living room and seeing a family's memories captured in a frame or on the mantle.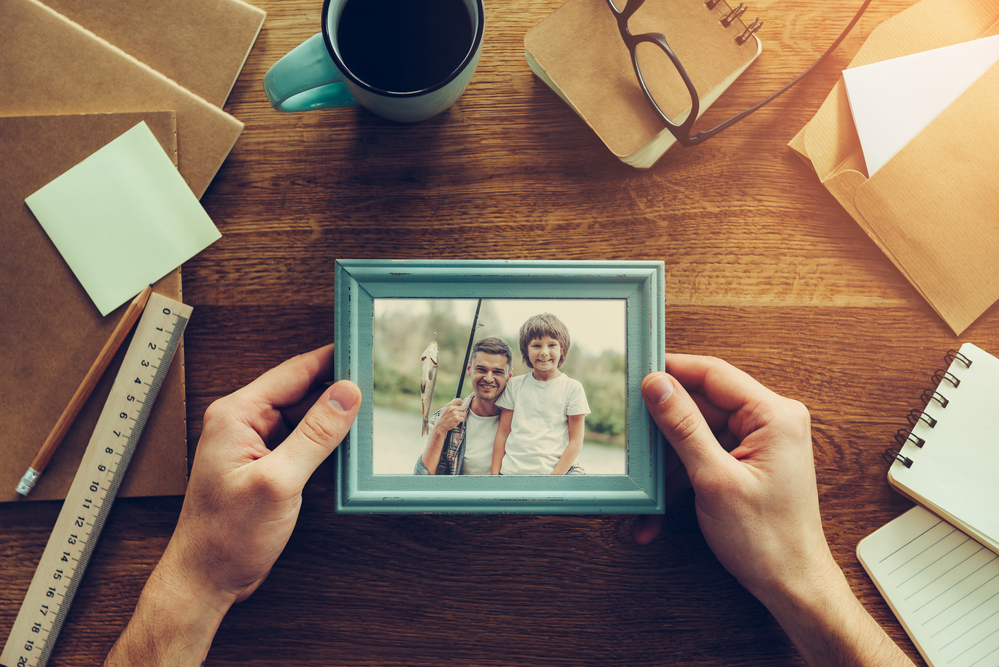 For a business, photos of important moments in the company's history or of the staff help build company spirit. Framed photos create that sense of comfort and shared experience that goes beyond the sometimes superficial world of social media. Each photograph is unique, so why shouldn't your frames be? Frame it Easy has developed a few services and processes that go beyond basic printing and framing to make the job just a tad easier.
After all, anyone can post or delete an image on their feed and enjoy the quick round of approbation, but printing, framing, and displaying a treasured photograph is a commitment that shows how important the image really is.
The framed photo is a classic, but there's no need to be a slave to tradition when displaying such a piece. For one thing, there's no saying the photo needs to be framed at all, and a frameless mounting adds a sleek modern twist to a classic idea. A wall full of frameless photos seeming to hover off the surface, perhaps even at different depths, creates the feeling of a social media photo-crawl in the real world. Likewise, frames can be quirky and mounted in new and interesting ways: overlapping with one another, tilted, or otherwise presented in a new way will draw attention. When printing a photograph to be displayed on its own, always choose a framing and displaying method that suits and does not overwhelm the picture.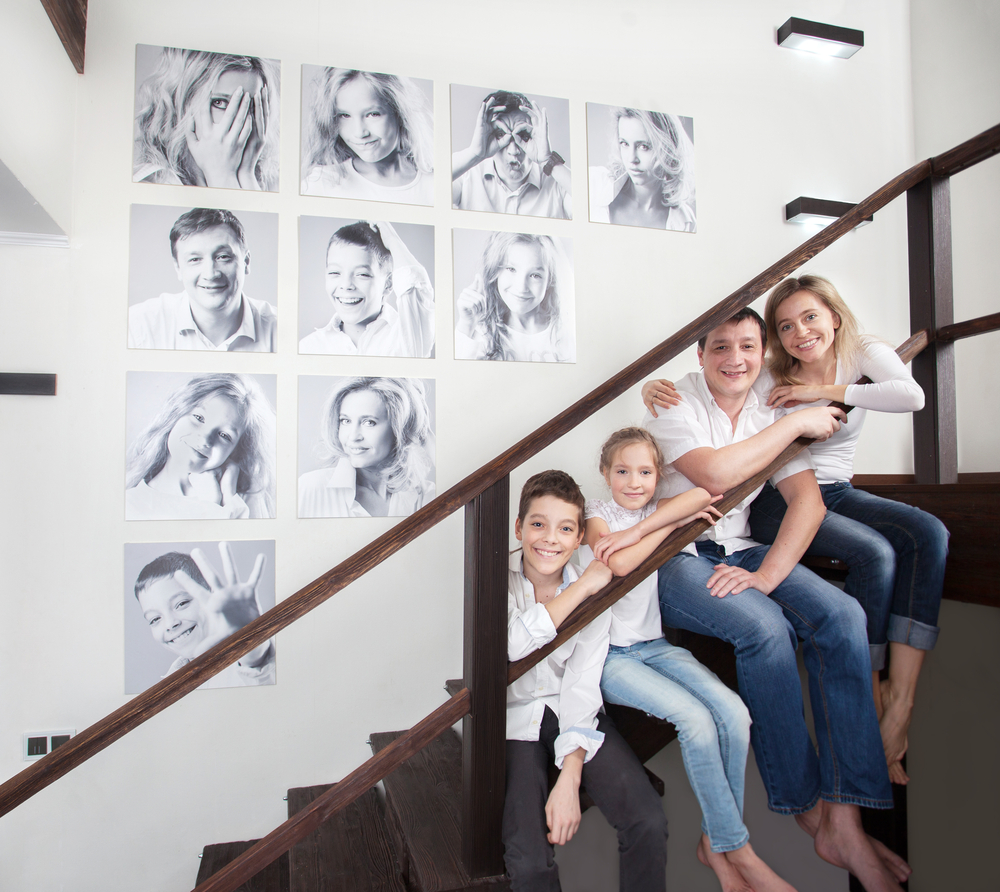 Thinking outside the frame
Of course there are many more ways to display a photograph than in a frame on the wall, or in an album. Social media in particular has infused a new creativity and playfulness into our images. Augmented reality lets people apply filters, costumes, and other effects to their photos, and the world is now full of people posing with their favorite Pokemon, wearing virtual jewelry on the moon, or transforming into movie monsters come Halloween.
But while digital retouching can add a sense of play to how our photos look, printing in different media does the same for how our photos are displayed in the world.
Take for example the classic sticker
After school picture day, mom and dad would order glossy photos of all sizes for frames and gifts, but the kids got excited about trading their sheets of sticker portraits with friends and crushes (nicer schools had the puffy stickers). By offering photos in sticker form, photographers can create fun souvenirs that loved ones can display without needing to buy a frame or find a spot on the wall — just slap your friends' wedding picture on your laptop case or wardrobe, or even use them to decorate the cans on their "just married" car.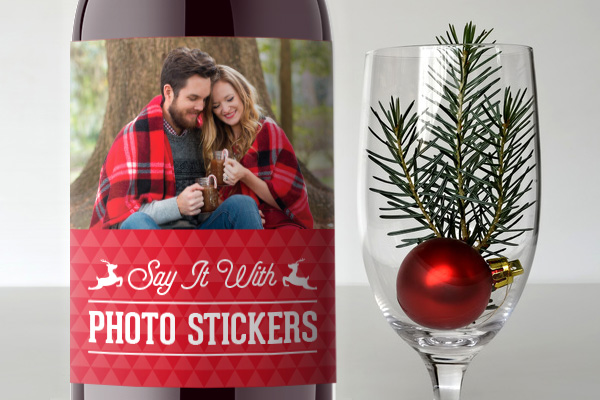 Bottle decoration by StickerYou
The same principles that make stickers so versatile apply to many other unique ways of printing and selling photographs.
Commemorating a first skydiving trip or swimming with dolphins by handing out stickers lets people choose where to display those images once. Doing the same thing with a badge or enamel pin lets friends and family keep them on display forever without needing to always find a spot on the wall or mantelpiece. It is even possible to print photographs as temporary tattoos — no better way to support your friend's softball team than to rock their last winning home run swing on your arm… or face.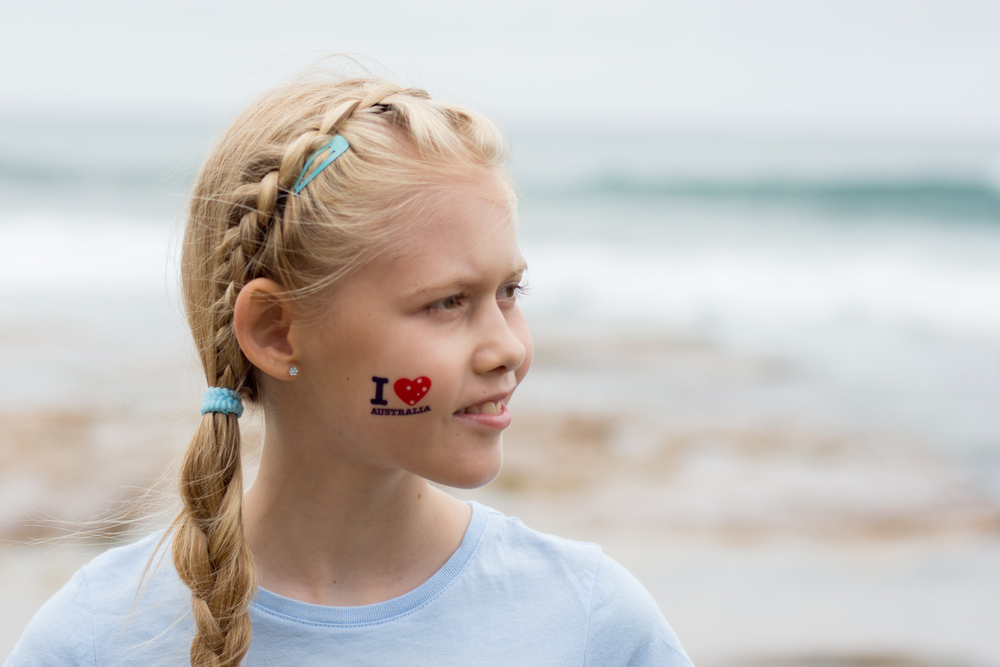 Playing around photo personalisation
If choosing new and interesting ways to display an image isn't fun enough, printed photos can literally be made into games: jigsaw puzzles are an easy choice, but what about sliding puzzles? A Rubik's Cube with a different photograph on each side is a more interesting gift than a WalMart photo collage with the same six images. And when giving such a gift, it can be wrapped in paper with more photos, or presented with photographs printed as labels or even on a reusable bag. If an image can be printed on a surface, there's a way photographers can monetize that image as an unforgettable keepsake.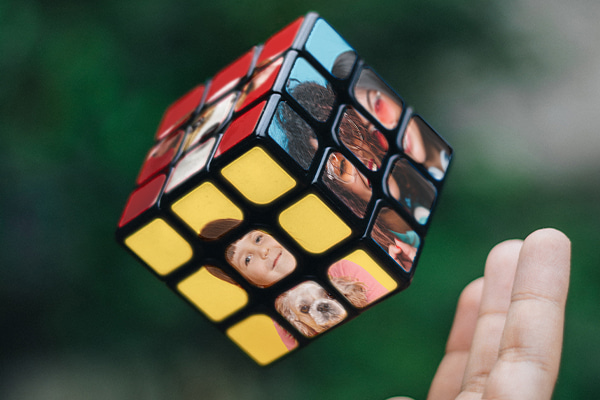 A Rubik's Cube personalization by StickerYou
Speaking of labels and packaging, personalizing these items is an amazing way for companies to create a unique, branded experience for customers.
Tote bags turn customers into walking billboards whenever they go shopping, while a photograph can be even more memorable than a logo on signage, or displayed as a decal on trucks and transports. Even billboards can use photographs important to a company's history or identity to create a strong impression.
Especially in a market where logos and sleek designs are so common, something as personal as a photograph can really stick in a consumer's mind. Smart companies will lean more and more into this personalized take on design and branding as the trend toward authenticity increases.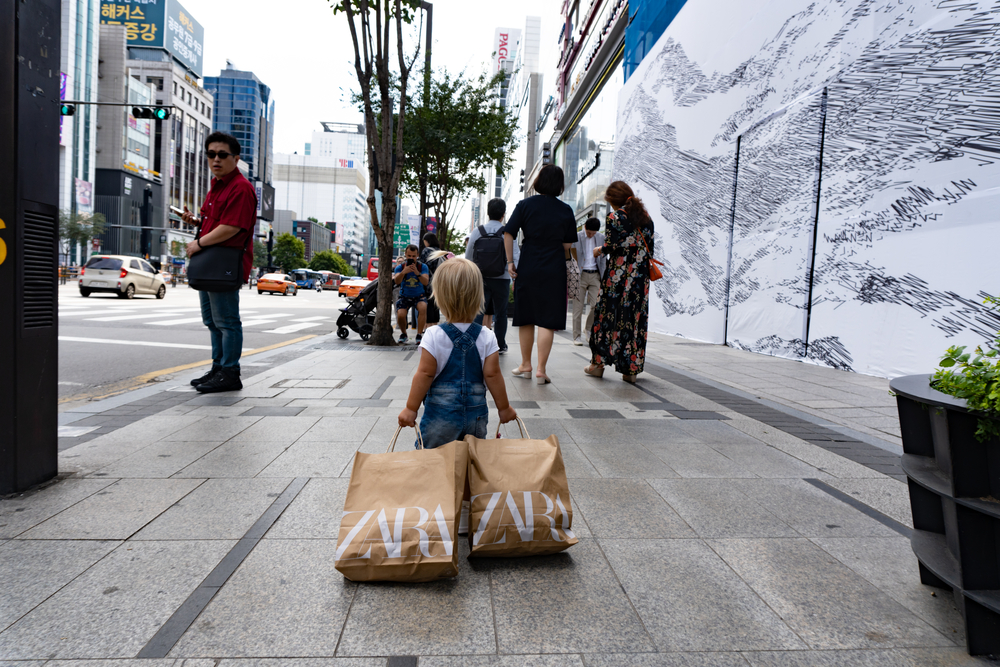 Nobody understands this need for personalization better than participants in the creator economy like bloggers, YouTubers, and TikTokers. Creators rely so much on images and creating moments that go viral, so selling keepsakes of those moments is a legitimate revenue stream:
A TikToker who invents a hit new dance may want to sell a flipbook or photo booth set of their choreography. 
A travel blogger could sell prints of their Instagram snaps or travel photos. 
YouTubers could offer favorite frames of popular videos as magnets, stickers, patches, pins, and more. 
In an era where NFTs are surging in popularity and price, it is clear that consumers are eager to own keepsakes of their favorite artists' and influencers' output.

Brands that keep up with the times have already realized that no two visitors are alike, and that's what website personalization is all about: creating the most relevant user experience for each visitor as an individual.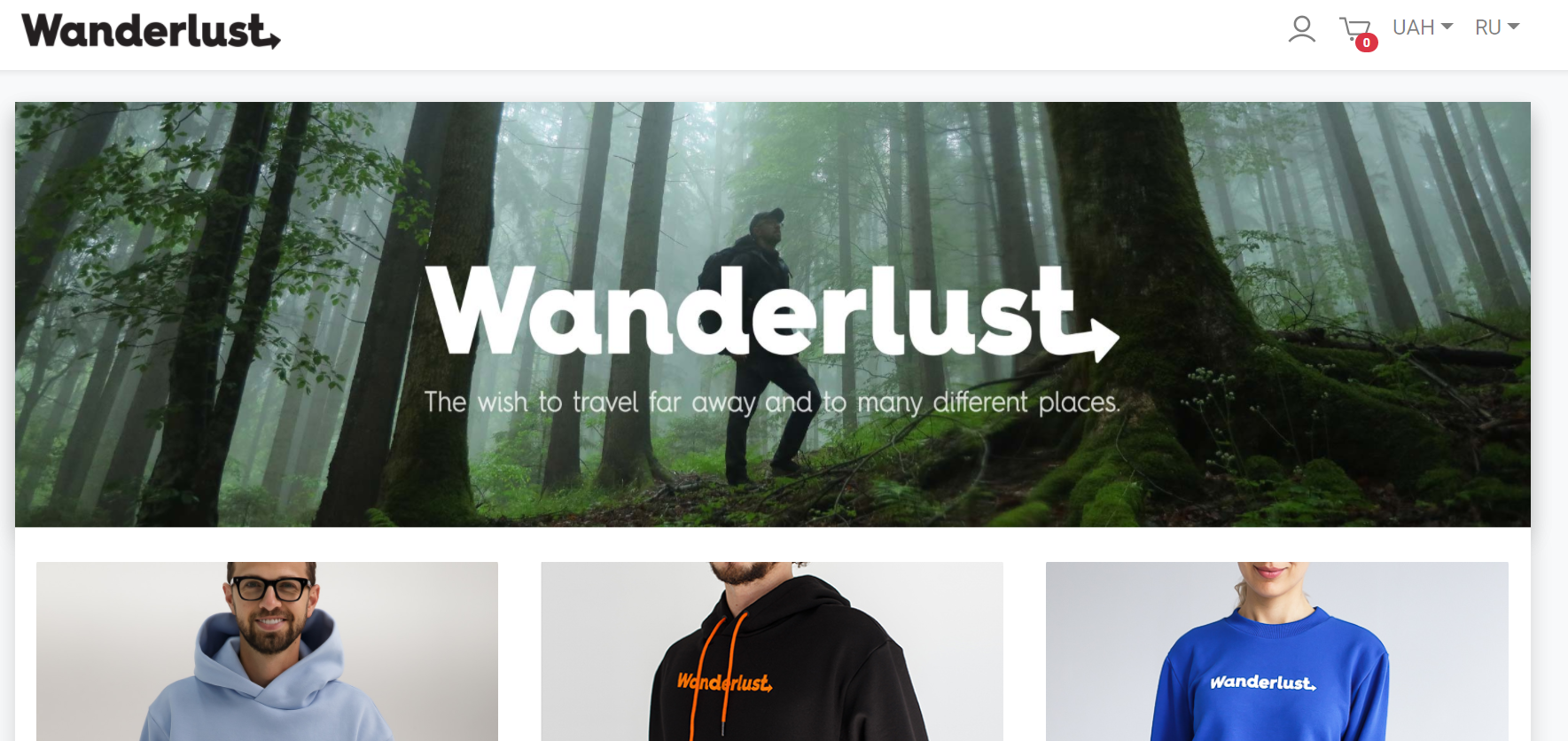 Branded travel blogger`s merch 
Final thoughts
Photographers have struggled to grow their income when practicing their art, and the smartphone revolution has made that harder. But smartphones can't create the sorts of curated keepsakes and display pieces that families, brands, and creators need to make an impression with their memories and identities. 
By following the tips above and finding new ways to print and display photographs, photographers can find new ways of making a living, and their clients express their uniqueness with more than social media posts and digital photo collections.