Interested in how to improve customer experience? Today, impact of social media on customer experience has become significant. Many firms have established their social media presence, and are promoting their brand and connecting with customers through it. However, only a few have fully integrated social networks to improve the customer experience. Companies that do this well enjoy a strong competitive advantage in many areas – retail stores, banking, real estate, etc. There are many customer experience examples that prove the success of the steps taken.
So your business should prioritize ideas to improve customer experience and integrate the most profitable ones. This article explores ways to deliver a differentiated and exceptional customer experience through social media. But before that, let's dive into the basics.
What is customer experience in social media?
Social customer experience is the interaction of a brand with its customers on social networks. This is a set of followings, interactions, replies, likes, direct messages, comments, and reposts on all your social pages and profiles. This is an important part of the digital customer experience and should already be your customer experience improvement strategy, if not already formed.
Why is customer experience important?
80% of people agree that customer experience is as important to them as the product/service itself. When your brand doesn't deliver the social customer experience that your customers expect, it results in the following problems:
Negative online reputation,

Low word-of-mouth promotions,

Slow responses on social media,

Low customer lifetime value, 

Low customer base growth,

High customer churn,

High customer service costs,

Compliance issues, etc.
On the other hand, delivering an exceptional social customer experience can maximize your business' potential by empowering it to listen to, understand, and engage with customers. Thus, it can serve as one of your best customer retention strategies.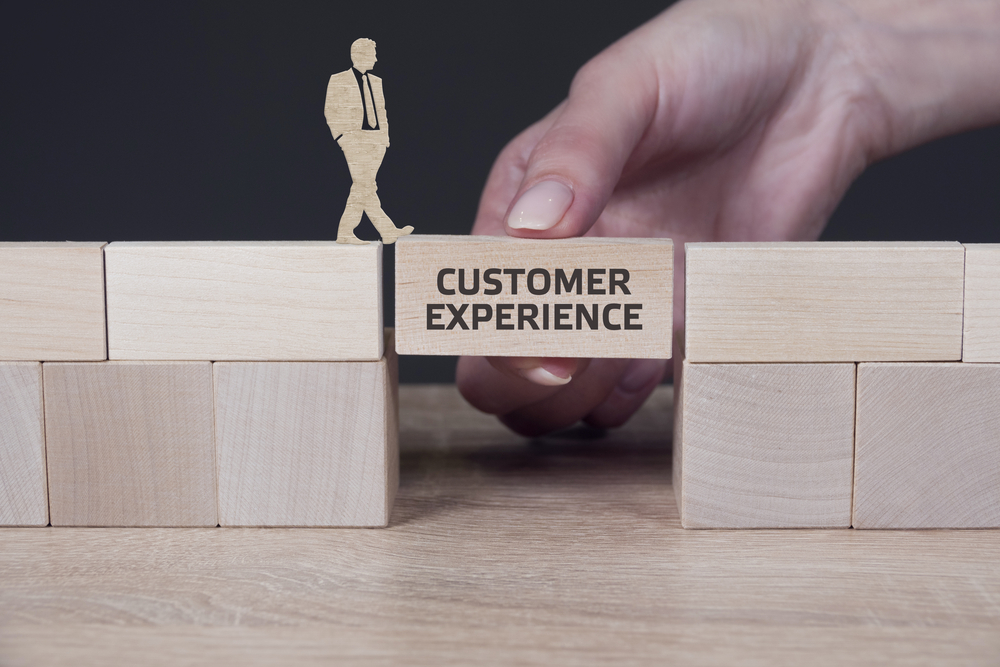 What kind of social customer experiences do people expect to get?
Customers' expectations have evolved with the advancements in technologies today. Reports have shown what they expect brands to do next:
Tell them what their brand stands for,

Treat them like humans,

Respond to them quickly,

Talk about their pains/passions,

Respect the privacy of their data,

Be consistent across different marketing channels,

Reward their loyalty with value, etc.
10 ways to improve customer experience with social media
The most important thing you should do is map a social customer journey. You need to identify the platforms your audience is on and how they interact with you on them. After that, you can apply the following 10 ways to improve your customer experience and get the most out of social media for your business.
Ensure all departments provide a unified social presence
Different teams in your organization cannot work in isolation, responding to customer requests using independent accounts. Offering hierarchical and delayed solutions can anger and frustrate clients. Your firm's official corporate account and your team's account must not be separated and must not process customer requests separately. If so, it will cause delays and confusion. So, make all departments of your firm understand a unified social presence and its importance. You may need to provide a short training session on the subject or demonstrate best customer service experience if required.
Use social media to manage your online reputation
Social media has given a platform for customers to share their opinions, concerns, and experiences with brands. This is both a boon and a curse for brands. If people are singing the praises of your businesses, your brand awareness and sales therefrom will shoot up. But if you're there for the wrong reasons, it can cause a lot of damage.
If you're experiencing the latter, you can resolve issues in the following ways:
Respond quickly to address issues,

Be honest and accept your mistakes,

Post a heartfelt apology,

Offer complementary solutions,

Launch a dedicated page for customers to share their suggestions (Just like how Starbucks did!). 
Tap into your employees' marketing potential
The most common way many companies use social media is to build brand awareness and promote their products and services to potential consumers. There are also many other things you can do to enhance customer experience on social platforms. For example, turning your employees into social brand advocates. 
Use social media to showcase your team's proficiency. Ask them to share relevant and compelling content that both customers and employees will want to engage with. Rather than focusing on marketing your products, they should talk about industry trends, promote corporate responsibility initiatives, and share thought leadership. This will help boost your brand's reputation and connect with your audience online.
Facilitate outstanding customer service
A study says that 63% of customers expect brands to offer customer service through social media channels. And 34% of them find it their preferred channel for availing customer service. This is because it's fast and personal. So, start offering customer service through social media. Instead of using
marketing automation software
for everything, get proactive in responding quickly to customers.
Even if you can't be available on social media round-the-clock, make yourself available during working hours to render quick customer service. And when you are at it, maintain a consistent, strong brand messaging and voice. So, first, determine and define your brand's voice, tone, and style. Translate them into a set of actionable guidelines and make sure they are clearly documented in a place that is easily accessible to your entire customer service team, such as your internal wiki.
Post content regularly without overdoing it
Your customers will love to see you post relevant content that appeals to them. So, publish different types of content such as articles, images, videos, announcements, contests, and advertisements across your social media pages. The key to success in this regard is relevancy. 
Customers expect your posts to be useful or informative to them. Else, they will simply ignore, unfollow, unsubscribe, or even stop buying from you. But even if you post highly relevant content, do not overdo it- like posting 5 times a day. Schedule the publishing of your social media posts at a fixed time of each day. 
Monitor and respond to social media mentions
As mentioned earlier, social media has given a platform for consumers to praise or criticize brands. Social listening is a vital way to improve your social customer experience. Earlier, we discussed how you should respond to negative comments and concerns from customers. It is also equally important to respond to positive feedback. 
It is also a great opportunity to ensure a wonderful social customer experience. So, respond in a personalized manner with a heartfelt "thank you!" message. Be specific and genuine. You can also incorporate some relevant promotions into the response. For instance, you can say something like "Annie, we're happy that you found your recent Kurti purchase with us great. We're also sure you'd love our latest collection made available from today. So, do check them out!"
Humanize your discussions
Another sure-fire way to enhance your social customer experience is by focusing on creating genuine human connections with customers. Go beyond simply engaging customers by striking free-flowing, informal, and casual conversations. Empower your social CX staff to talk, laugh, and joke with your customers on social media. 
A human touch to your brand in the form of an occasional meme, personal story, or funny joke can make the experience memorable for them. This will convey that the brand is made up of individuals much like themselves. After all, no one wants to be always dealing with a big, faceless entity. So, whenever possible, humanize your brand.
Target social media for a narrow audience
Unlike widely perceived, not all people use Facebook. Reports say that Gen-Z doesn't even have it in their three best social media channels. 73% of its adults actively use Instagram, 62% YouTube, and 63% Snapchat. They use social networks mostly for chatting and hanging out with friends, and only one-third of them share images and updates using it.
Other generational groups predominantly use Facebook. 61% of baby boomers, 68% of Gen-X, and 74% of millennials actively use it. Unlike Gen-Z, 50% of Gen-X and 57% of baby boomers share images and updates using social media. Make use of these stats to enhance your social customer experience.
Take advantage of analytics
Social media channels provide your brand with an analytics page where you can evaluate a variety of details, such as the likes and views for each of your posts, the demographics of your followers, and more. For instance, there is a section called Facebook Insights on Facebook. It provides you with your analytics as mentioned above, as well as hours of the day and days of the week in which your followers are most active. 
You should make use of these helpful insights to deliver a great social customer experience, and thus, promote your brand effectively. You'll also be able to identify and solve customer problems this way. Keep tracking the effectiveness of your social media campaigns using analytical data. Also, measure your data and its progress over time. 
Take efforts to adapt quickly
Social media is constantly evolving. Not only do the hottest platforms fade in their glory over time, the formats and requirements of the platforms themselves also keep changing. For instance, earlier Twitter allowed only 140 characters in its messages. Now, it has expanded this limit to 280 characters. 
Take efforts to train your social media team to keep up with the changing requirements of the social media networks you are using. Also, keep up with the current digital marketing trends on each platform. For instance, on Facebook, User-Generated Content (UGC) is currently one of the most popular and effective trends. So, keep gaining knowledge on what appeals to users and enhance social customer experience. 
Wrapping up 
Social media has evolved into a platform where brands can deliver great customer experiences. We discussed ideas for improving customer experience and how to implement them in social networks. Make use of  these points towards ensuring transparent, responsive, consistent, and well-informed interactions with your customers. This, in turn, can significantly promote brand awareness, influence customer loyalty, and increase revenue for your brand.