What makes people talk about your business, and how can visual branding take it to the next level?
Your visuals give potential customers a taste of your brand, and they're what people will use to recognize you – especially if we're talking online and digital marketing. This kind of recognition allows you to use the power of
crowd marketing
to your advantage, just by creating a memorable image.
For this reason, visual branding is a necessity. But what is it, and how can it work to your advantage?
Visual Branding: A Definition
The umbrella term "visual marketing" is all about your brand's image. In other words, visual marketing consists of visual elements – logos, typography, fonts, and colors – everything that can help you
build your brand
and portray its personality.
Your brand's personality, in turn, will attract the right crowd. It will also push the wrong crowd away, which is something that every brand needs, even though marketers tend to forget that. 
It is what makes you memorable and fitting for your audience. Because your audience can understand your visual branding, they will understand where you fit in the market, what your selling point is, and how you can make your audience's life better and easier.
The Two Identities: Visual Identity vs. Brand Identity
In simple terms, brand identity is about your brand as a whole and includes anything and everything (visual and non-visual). 
Your tone of voice, copy, mission statement, and so on are parts of your brand identity. Take Coca Cola for example:

The brand's characteristic red color scheme, energetic TV and social media ads, photography, messaging, copy, and content are completely in-tune with its mission statement.
Now, when it comes to visual identity, things are a little more specific. Although, marketers – and people in general – sometimes perceive them as the same thing and use them interchangeably.
Your visual identity is your "look", while your brand identity is your "personality" and what stems from it. A marketer will define your brand's identity, while a designer and a creative director will take over the visual aspect of your brand.
Why Is Visual Brand Identity Important?
A prospect won't purchase something that doesn't catch their eye. The basis of visual branding is adding personality to an image and attracting an ideal audience.
Visual branding, consistency across all platforms,
social media reports
, and attention to detail can nurture leads and turn them into customers. Especially because brand experience always points to customer experience. Let's take a look at Lucidpress' 2019 report: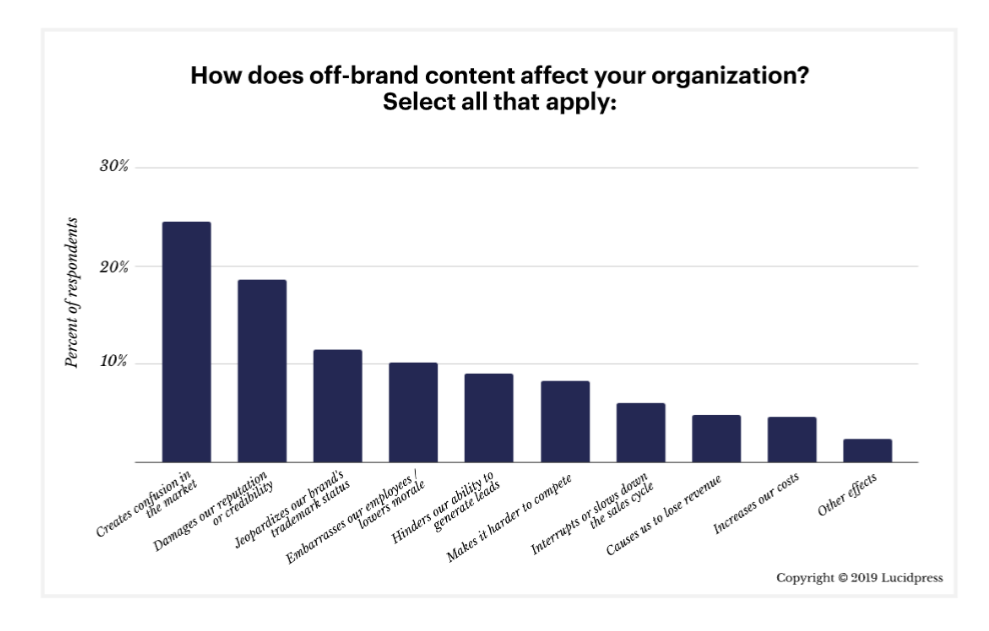 Your color palette can give customers an idea of what your brand will do for them. For example, if we take Dior Cosmetics and Benefit Cosmetics, we'll see a huge difference in color palettes, logos, copy, and content: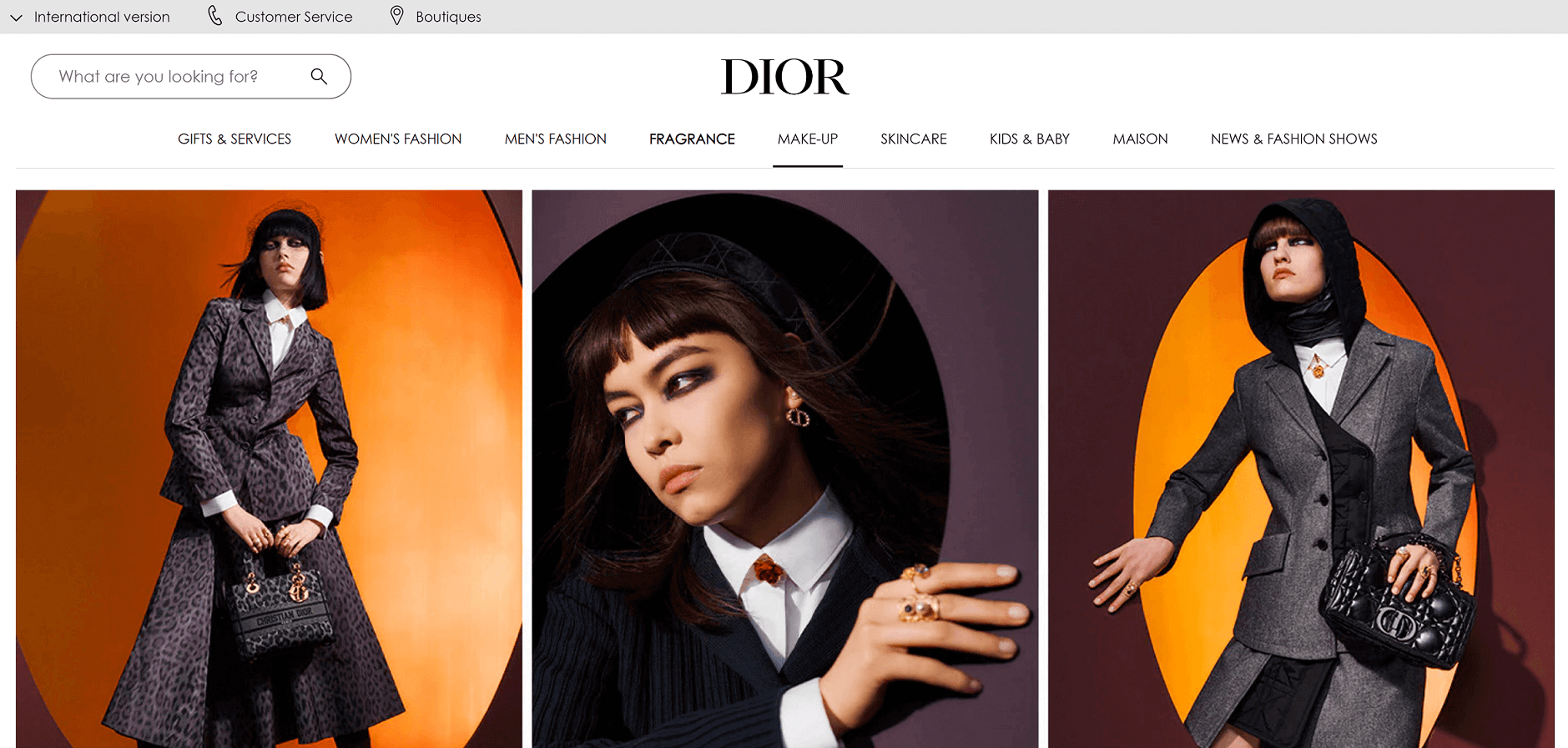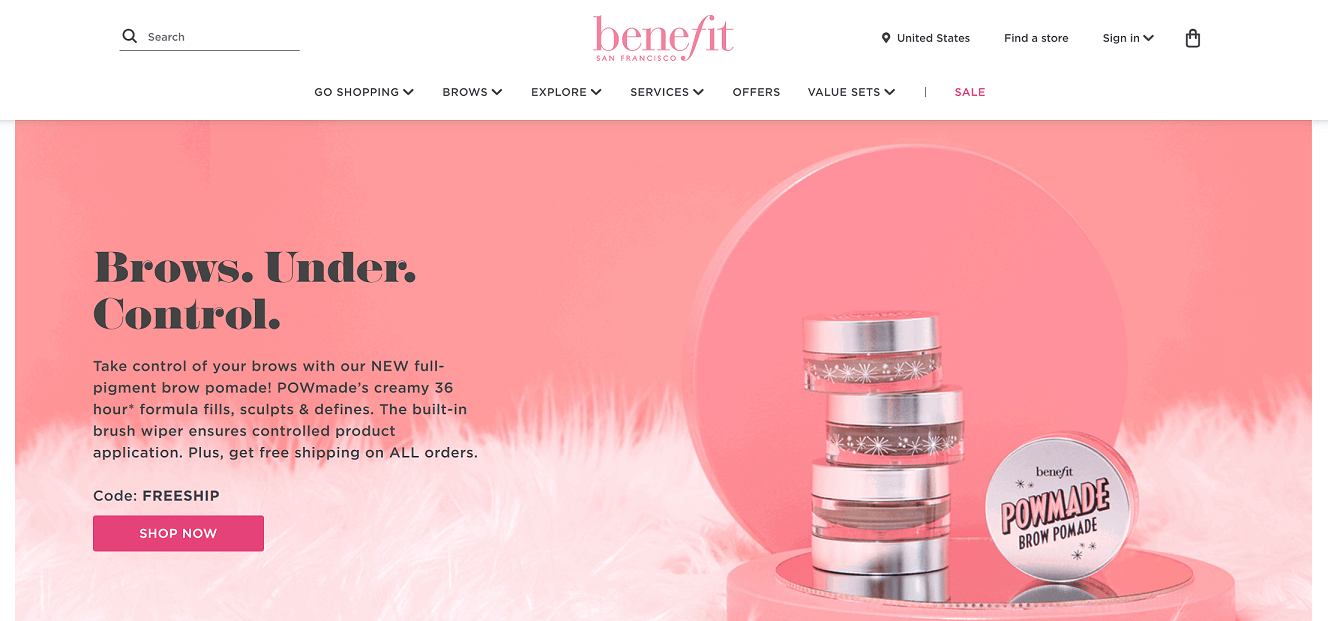 This is because Dior's audience aims for luxury products. However, if you're looking for fun, outgoing experiences with vibrant brand colors, then Dior is not for you.
Also, notice how Dior's photography uses light. It's very spot-on and has to do with their distinctive design and visuals. This kind of light work screams "premium product".Marketers spend a good chunk of their marketing budget to shape visual identity with imagery that is specific and distinctive.
The Elements Before the Tools
Your visual brand needs to have specific elements to communicate with prospects. These visual elements need to be evident throughout your online and offline presence, from colors and typography, to email templates and social media pages.
Your color scheme, logo design, and style guide are tangible elements that your target audience can experience while reading your story. These factors will allow them to build an identity for your brand.
Typography
Used everywhere. Your website, email marketing campaigns, social media, and so on. Typography is the style of your texts, and it can have a considerable effect on how your audience reacts to your brand. Just imagine a brand like Coca-Cola changing its font. To do so, marketers would have to study the brand's user persona, learn what effect the change would have, and eventually take it to market.
Brand Colors
Also known as a color palette, it expresses the brand's core emotions and personality, as well as contributes to brand recognition and brand style. Brand colors need to be specific, from the shade to the placement on visuals. Also, they need to be handpicked to express your brand's overall vibe. The colors of branding are based on brand association. Law firms, for example, can't have energetic colors like red, while luxury products need to have minimalistic colors like black.
The whole idea behind a specific color palette – and the whitespace that comes in to compensate for the lack of color – is to elicit an emotional response that will correspond directly with the brand's core values and functions.
Brand Style and Imagery
Photos, GIFs, videos, TV and social media interviews, influencer marketing services, and testimonials all fall under brand imagery. Brand imagery is paramount to brand recognition, as it represents personality.
A brand that wants to seem accessible won't use high-end imagery. This is why brands that are just delving into visual branding need specific guidelines that directly stem from their tone. These guidelines will pinpoint which videos, colors, and visual material to use, and the response they can elicit.
Graphic Design
Drawn images that include forms, shapes, and colors. For example: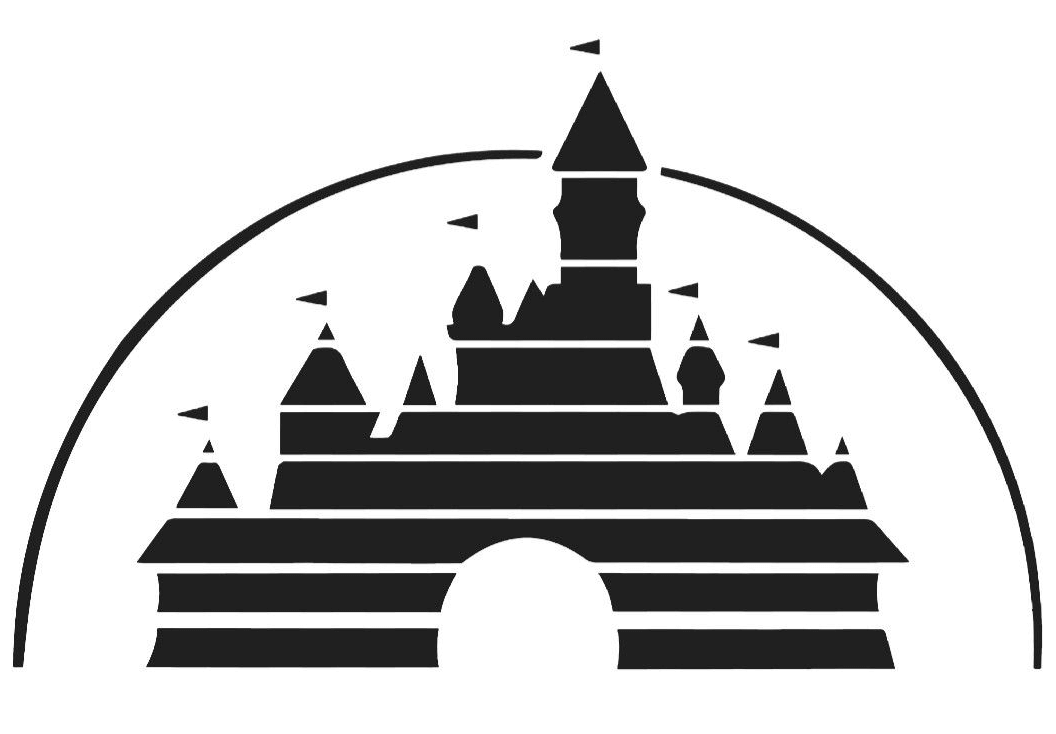 You can't
not
know what this silhouette is. The distinctive form of Disney's castle – or Cinderella's castle, to be more exact – is valuable for Disney's brand recognition. After all, pretty much everyone in the western world can recognize it. And it can elicit an emotional connection that could be anything from excitement to nostalgia, depending on age.
Logos
Are logos the most essential aspect when it comes to visuals and brand recognition? It's definitely up there. A branded email template, for example, can only be considered branded if there's a logo on it. The same goes for social media profiles; even tangible, "offline" materials, such as business cards or labels.
Logos are there for your target audience to associate your business with distinctive graphic elements that create a strong visual identity.
All the Visual Branding Tools You'll Need
You mainly need branding tools to reach the public and contribute to your own conversion rate and ROI.
Tools like email marketing platforms, landing page builders, hashtag pickers, and keyword tools can help you establish your visual brand.
Creating a present brand with a solid reputation among prospects, target audiences, and even competitors can increase your visibility.
Therefore, using tools for social media engagement, website traffic, and SEO is crucial when it comes to getting your visual identity out there. 
So, let's see what tools and techniques will help visual identity and boost brand awareness.
For Branded Email Marketing: Moosend
When it comes to brand awareness and marketing as a whole, email marketing can't be out of the equation. Here's why: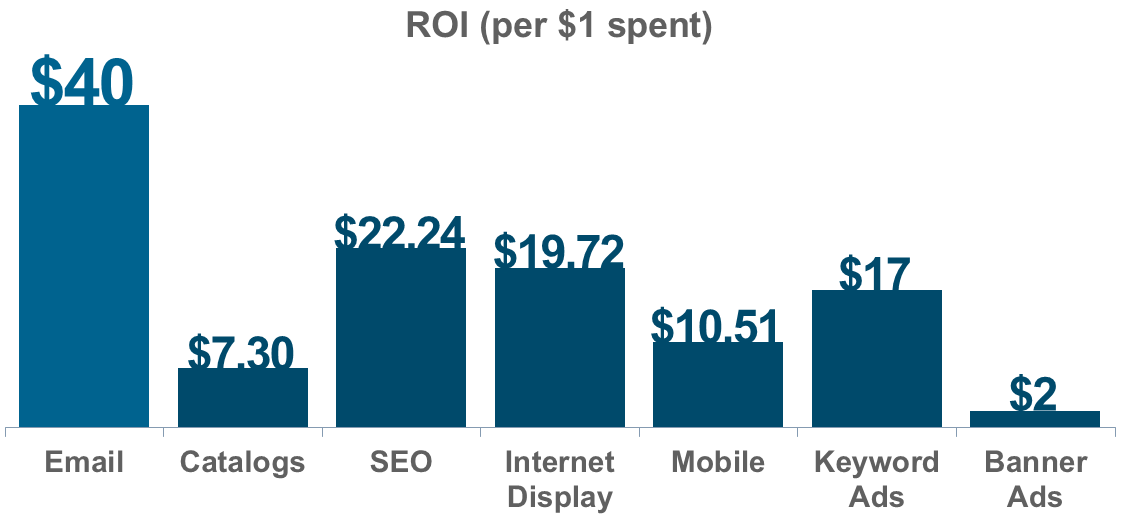 When creating an email, your logo, color palette, website link, and social media pages are featured in the header or footer. This being said, various elements of your marketing campaigns should be able to tell your brand's story.
In order to do that, you'll need to use tools like Moosend's
Drag-and-Drop email template builder
. Marketers tend to not do well with creating emails for newsletter campaigns, mainly because they need HTML knowledge. Not with this one, though.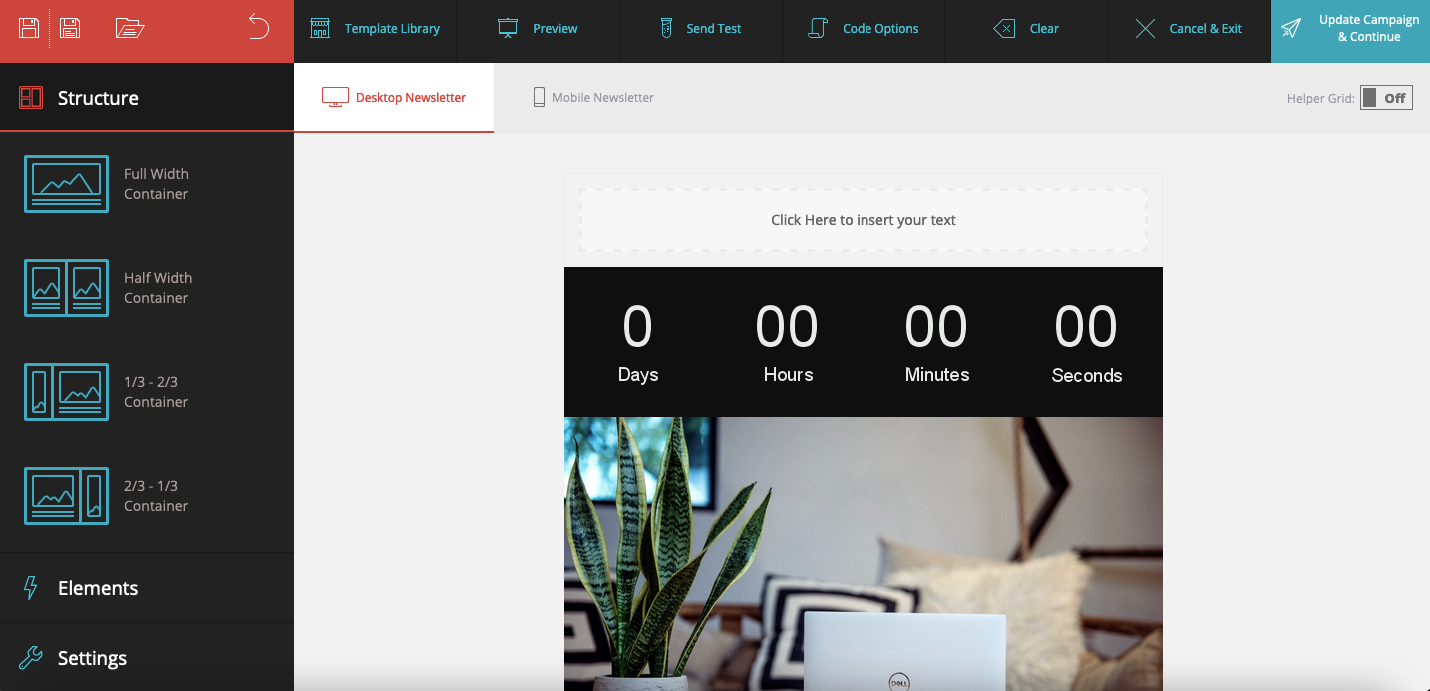 Whether you want to create a template from scratch, or use one of the ready-made ones and customize it to convey your visuals and brand voice, it's a great solution with a short learning curve.
Your marketing emails need to reflect your brand and be created in tandem with your social media posts and website visuals. This way, you'll be able to create a brand image that will be solid and seamless.
For a Solid Visual Identity on Social Media: Adobe Lightroom
Social media platforms can do more for your branding process than you think. But to do that, you need to create social media content and worthwhile visuals that portray your brand's identity.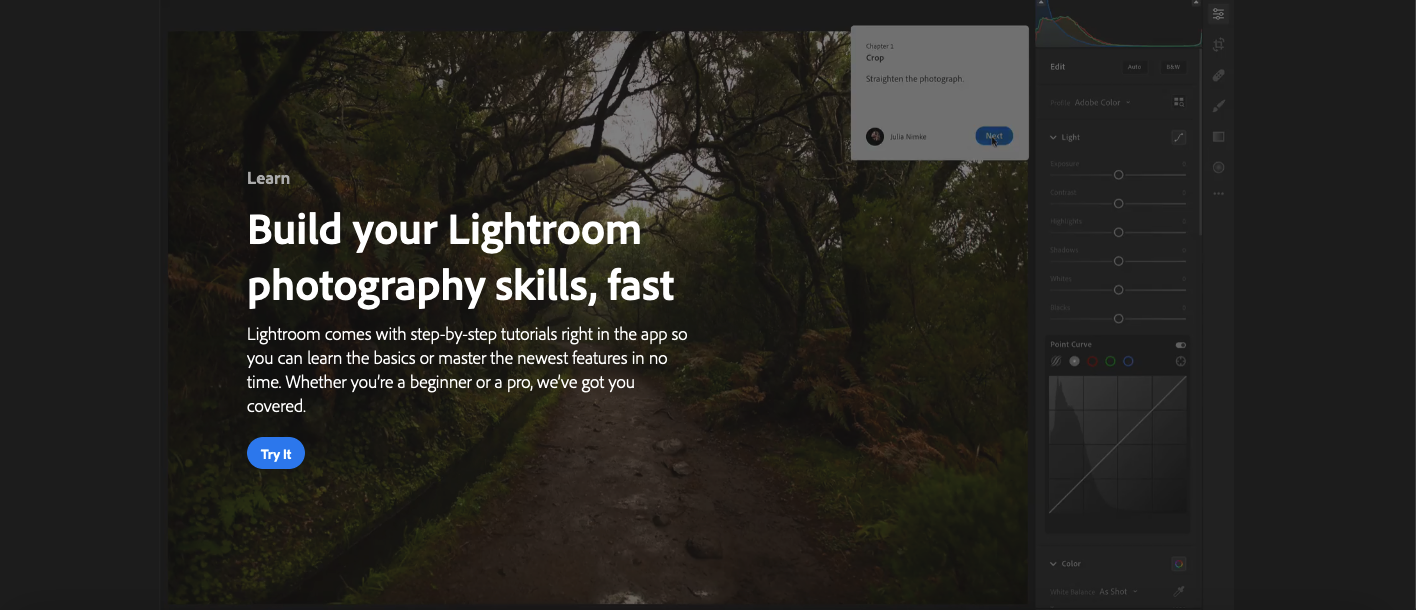 This is where
Adobe's Lightroom
comes in to save the day. It's a photo editing tool that can help you curate images for your email newsletters, social media posts, and website. 
You don't need to be a professional Creative Director to use it, and it's pretty marketer-friendly. If you're an entrepreneur with a small team of professionals, Adobe's Lightroom can be beneficial for your visual branding.
For a Keyword-Focused Online Presence: Ahrefs
When creating your visual marketing elements, you won't need keywords or SEO optimization. But these elements will be accompanied by some copy, you'll have to create alt-texts for images, know what keywords your audience is searching for, and understand where your brand falls into their search spectrum.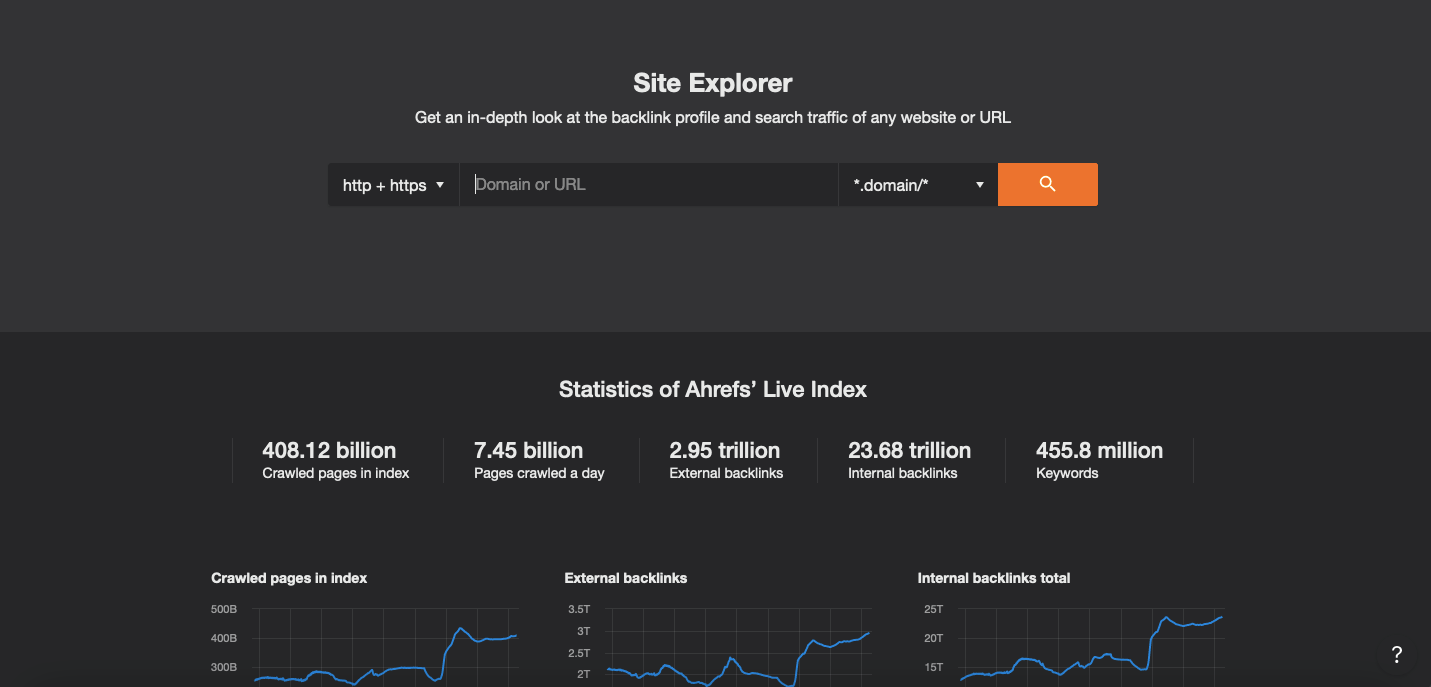 Ahrefs
is one of the most popular SEO and keyword research tools. It allows you to understand where you stand in your niche by analyzing your website and providing advice in areas you need to perform better.
Ahrefs can also give you a unique angle in competitor analysis, as it can analyze their website's performance. Use the tool's insights to determine the type of content visitors like to see – on both your website and your competitors' – and make sure to create and distribute more of it on various online platforms.
For a Spot-on Hashtag and Brand Monitoring Game: BuzzSumo
The perfect branding process will bring forth results, and require an understanding of how to make buzz work to your advantage.

Creating buzz on social media can deliver perfect results for your brand, but not without relevant hashtags. Here's where
BuzzSumo
comes in. You can use this tool to analyze content that performs better in your niche in terms of content, copy, and hashtags.
BuzzSumo can also make hashtag suggestions that will make sense for you and your visual branding, and work in tandem with your brand mentions, custom hashtags, and any content your audience has created for you.
For Top-Notch Branded Content
Visual branding has everything to do with how others perceive your brand, and this can't mean that influencers are out of the picture. And while becoming an influencer might not be exactly what you need as a visual marketer, working with influencers and thought leaders is one of the most beneficial things you can do. Collaborations will help you penetrate the market and familiarize a bigger chunk of your target audience with your content.
The largest social media platform for images and videos, aka Instagram, has a helpful section of
branded content tools
that can help you manage the work of your partners, and build a perfect reputation as a partner and a visual brand.
The Takeaway
Visually building your brand, creating beautiful videos and useful infographics, and remaining memorable is not easy. Try to create a visual language that is meaningful and easy for your audience to understand. Less is more – you don't have to be extremely fun or outgoing to nail it, especially if your target audience is up for more relaxing content.
And, finally, be versatile and adaptable. Your visual branding needs to be able to hold its own on various social media platforms, as well as your website and email marketing efforts.