Podcasting is becoming increasingly popular
these days, thanks to affordable equipment and an abundance of recording software that anyone can master. However, in order to create a successful podcast and gain a loyal audience, you first need to understand how to interest people.
In this guide, we'll go through some moves that will help you gain people's interest, stand out from the crowd, and find your listener. Read on to discover more!
How To Create a Successful Podcast 
#1 Find your niche
The Internet is full of various podcasts. How will potential listeners find you among them? To make the search process easier for people, you need to find your niche and choose a theme for your podcast.
When you outline the topic of your podcast, it's easier for people to understand what it is about and who it is for. If the answer is not obvious, do some research to find out which topics are missing in the field. Don't be afraid to take inspiration from other podcasts. You can also choose a theme that is easy to monetize in your area. 
If you're still having trouble deciding on a theme, try narrowing down your selection by asking yourself a few questions:
What is it that you are most enthusiastic about?

What would you like to learn more about?

What are your hobbies?

What kind of advice do people want from you?

What are you comfortable talking about for a long time?

What do you know a lot about?
In addition, when a host is really interested in the topics they discuss, the audience will be as well. When you are eager about the information you are sharing with others, your voice is enthusiastic and energetic, which attracts listeners.
#2 Pick a catchy name
The name of your podcast is one of the most significant aspects of it, because it's one of the first things people notice. It should be either original, catchy, creative, or descriptive to spark people's interest. 
Your podcast's name usually shows who you are and what your show is about. So try to arouse the audience's curiosity, as well as provide a preview of what to expect. 
To come up with a good name, follow these tips:
Make it short

Make it easy to remember and pronounce

Choose a name that matches your content

Make sure it hasn't been used yet

Don't include the word "podcast"

Ask the opinion of your friends or audience

Don't choose a name you'll be quickly bored of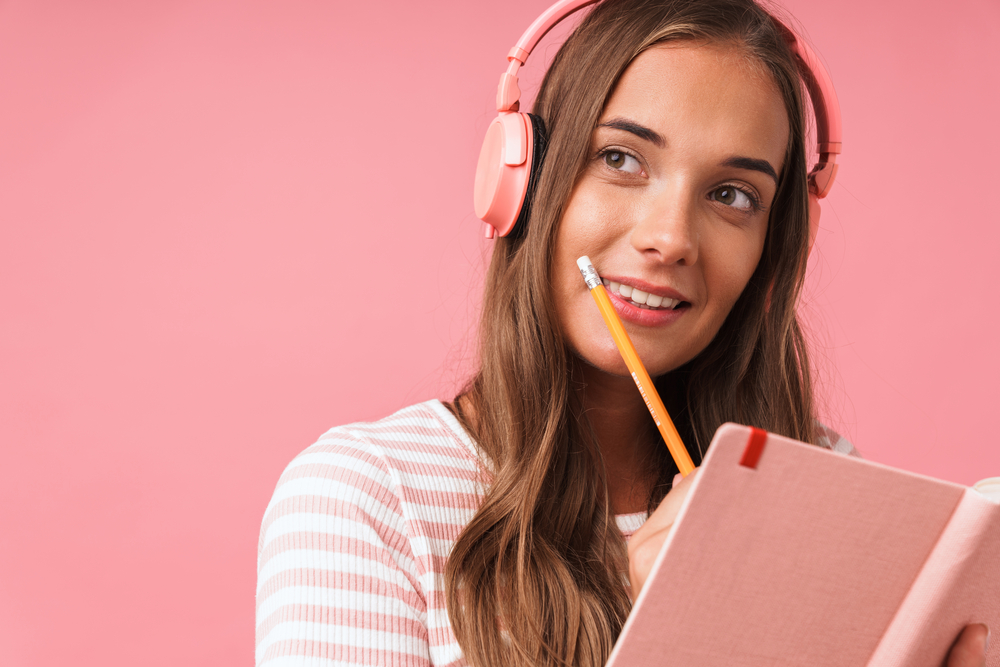 Still don't know what to call your podcast? Check out a complete guide to picking the right podcast name.
#3 Create a strong cover
Remember that your podcast cover represents your sound. Even if you have the highest sound quality, without a cover design you will not go far. 
A strong podcast cover can make a great first impression, attract new listeners, and retain them. Consider the content, tone, and target audience of your podcast as you create it.
When designing a cover, make sure:
It is both eye-catching and high-resolution

You are using

high-quality design tools

The typography is readable and does not overload the image

It doesn't contain overused podcast images

It meets the standards of all streaming platforms

It looks great everywhere it's displayed

It conveys your podcast's message 

You are consistent in your style
#4 Choose a memorable music track and sound effects
The first impression listeners receive of you is from your podcast introduction. It can hook listeners and settle them in. In addition, the right music can also set the tone for your show, put your audience in a good mood, and differentiate yourself from others.  
We think that every show that has a theme song will help hook the listeners. Moreover, you can use the same music track or sound effects not only for the opening, but also for the segment transition and outro. This way, your theme tune can serve as a brand symbol. 
Where can you get quality music for your podcast? Paying a musician to create music specifically for you can be costly. However, if you decide to use an existing song, the license price can be extremely high, especially for a brand new podcast. What should you do in this situation? Purchase royalty-free music on content stock platforms like Depositphotos. With
a music library
containing almost one million audio files and sound effects, you'll find music for every taste and project.
Make the most of keywording when browsing for royalty-free music. To begin, decide what you are looking for to accurately describe it in the search bar. Maybe you want upbeat music? Or do you favor melodies that are festive, jazzy, or cinematic?
When looking for podcast intro music, consider the following factors:
Genre, mood, and length

Simplicity

Hook

Similarity in style

What emotions it can evoke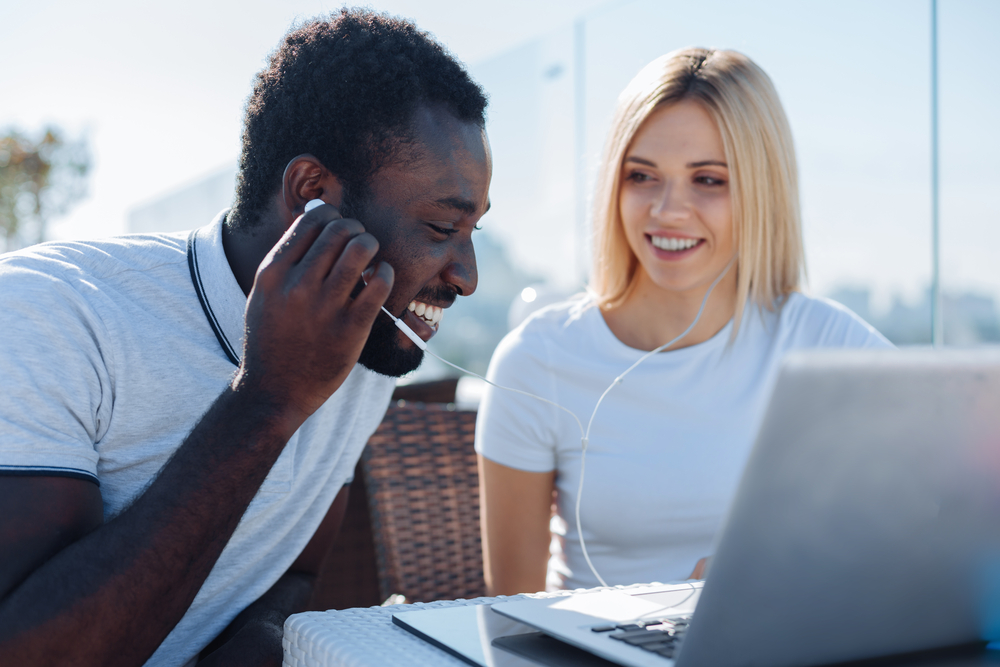 #5 Choose the appropriate hosting platform 
You should be mindful of how and where you distribute your podcast, because it can have an impact on its success. Before you start a podcast, educate yourself on podcast hosting and how it affects podcast distribution. 
A hosting platform is a place where you can store your media files, which can then be uploaded to different distribution platforms. Therefore, in order to effortlessly upload your podcast to the Internet, it is important to choose the right hosting platform.
Due to the wide range of features, services, and prices available, deciding on a podcast hosting platform can be tough. Do some research to find out which platform is best for you. Identify which factors are most important to you, and then look for them in the selection process. 
We prepared a list of factors to consider when choosing a podcast hosting platform:
Pricing

Storage and bandwidth capabilities

Website integration

Media player

Analytics

Monetization

User-friendliness

Transcription services

Tech support

Content creation tools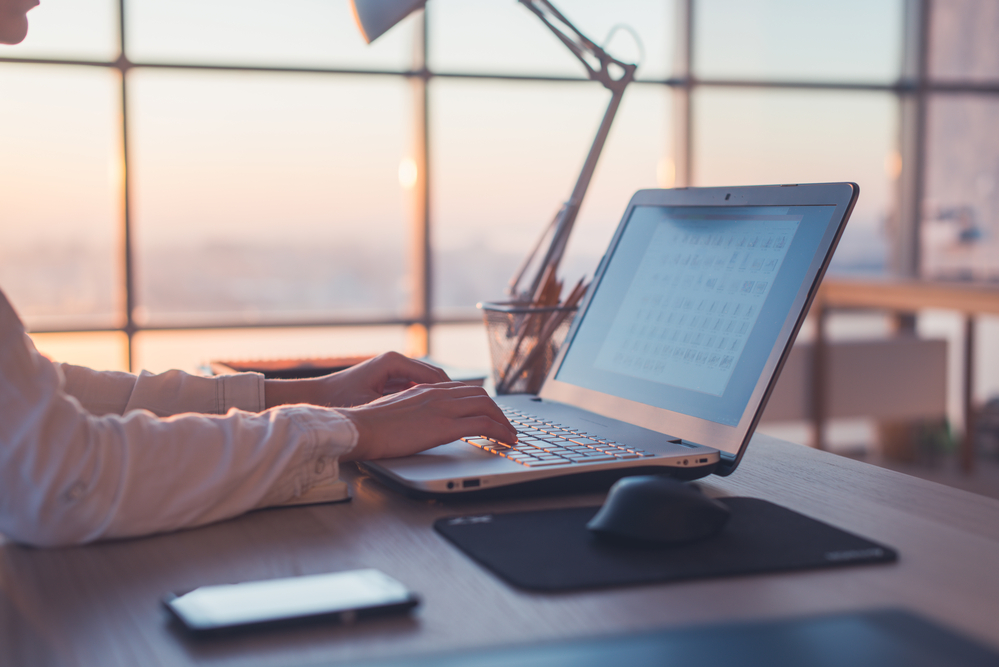 #6 Write podcast descriptions
A podcast description, often known as a summary, is a short paragraph that summarizes your podcast.
Once you get people interested in your podcast with a title and cover, they'll start reading a description to find out more. If you write an appealing description, you'll be able to convince them to listen to your podcast.
When writing your podcast description, make sure:
It's short and concise

It's explanatory

It clearly describes the topic

It introduces the host 

It describes the value of your show

It gives insight into the host's expertise or experience

It clearly sets the tone and format

It matches your podcast style

You use keywords to make it SEO-friendly

You avoid clickbait

It ends with a call to action
#7 Create a Youtube channel to support your podcast
Many people prefer video podcasts as they perceive audiovisual content better than audio content alone.
Creating a Youtube channel for your podcast can help you reach new audiences, receive quick feedback, and communicate with your audience in the comments section. Using appealing opening video frames, compelling titles, and Youtube SEO will help you promote your content.
In addition, the platform has powerful recommendation algorithms that can assist in promoting your podcast among viewers who consume similar content.
Here are some of the most popular ways to create content for your Youtube channel:
Create an audiogram with a static image

Use screen capture to record a podcast 

Use a webcam to record your podcast 

Film your podcast on a professional camera

Convert existing audio into video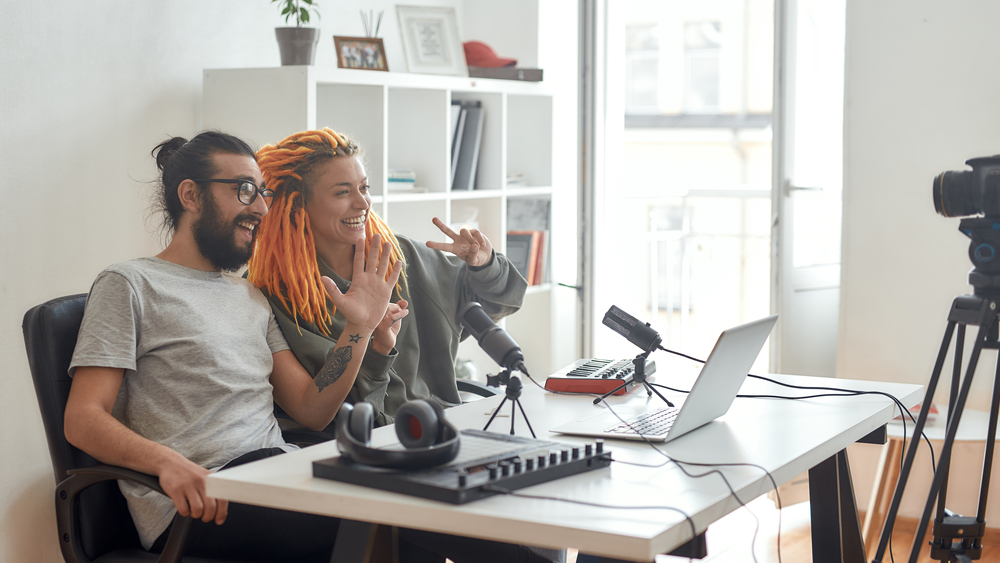 Here you can learn more about
how to create a Youtube channel for you or your brand
. 
#8 Use cross-promotion 
Using cross-promotion will help you promote your podcast as well as get new contacts in the industry. There are two ways of doing it. The first is a promotion swap. It's when the host briefly mentions your podcast or includes a pre-recorded teaser of your podcast into their show. Content collaboration is the second way. It's when you interview another podcaster in your show and vice versa.
To effectively promote your show, try to get featured on other podcasts. You can achieve this by adding value to other podcasts through your experience or knowledge.
Invite other podcasters to your show. This way, you'll diversify your content, as well as attract your guest audience to your podcast.
#9 Maintain consistency in content creation
Consistently creating and publishing content will keep you motivated, help you stay more organized, and help you grow your podcast. Regular publishing will also help convince your audience that you won't disappear in a week. Thus, they will want to stay with your show for longer.
A regular schedule allows you to plan ahead and work at a comfortable pace. As a result, you'll save time, reduce stress, and increase productivity. 
Consistency will also prevent podfading. What exactly is podfading? It's when a podcast starts publishing shows less frequently and then abruptly stops releasing new shows without warning. Podfade is caused by a lack of systematic approach, process setup, and motivation.
To start publishing content regularly, you need:
Create a content plan

Schedule podcast publishing

Batch your content

Create backup episodes

Inform your audience about release dates in advance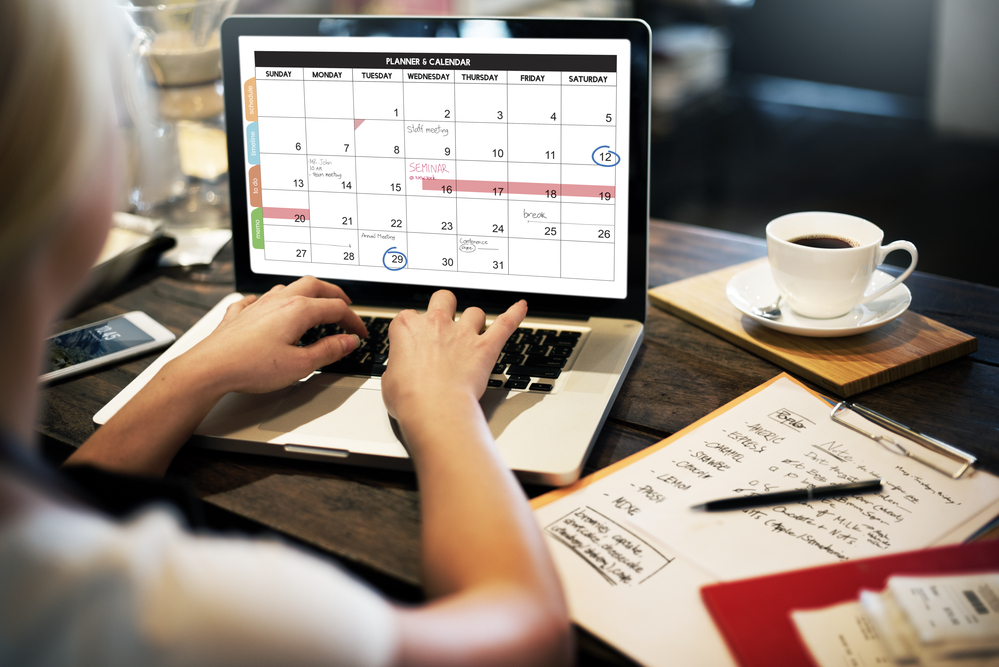 Wrapping up 
Creating a podcast can help you educate and entertain people, deliver important ideas, and promote your brand. In addition, podcasting can also benefit you as a host in terms of improving your oral skills, developing your research skills, and learning new information. Whether you want to develop yourself or your audience, do it more effectively by following our advice!