Who said that breaking rules is bad? The research on 2022 graphic design trends proves exactly the opposite. Color overload, asymmetry, and atypical fonts dominate 2022 designs; they demonstrate a desire for freedom and self-expression, following a lengthy period of restraint caused by the latest events.
Every year, to follow up the Creative Trends project, we research graphic designs to show how global changes in society influence visual art. This year, we're presenting 7 trends in graphic design along with their key elements; they're bound to resonate with your audience and help your brand stand out from the crowd. Keep reading to find out more!
Top 7 graphic design trends in 2022
Vintage vibes meet futurism
Vibrant fonts
Color overload
Kinetic typography
Anti-design movement
Risograph-inspired backgrounds
Y2K Aesthetics
Vintage vibes meet futurism
Key elements of this graphic design trend: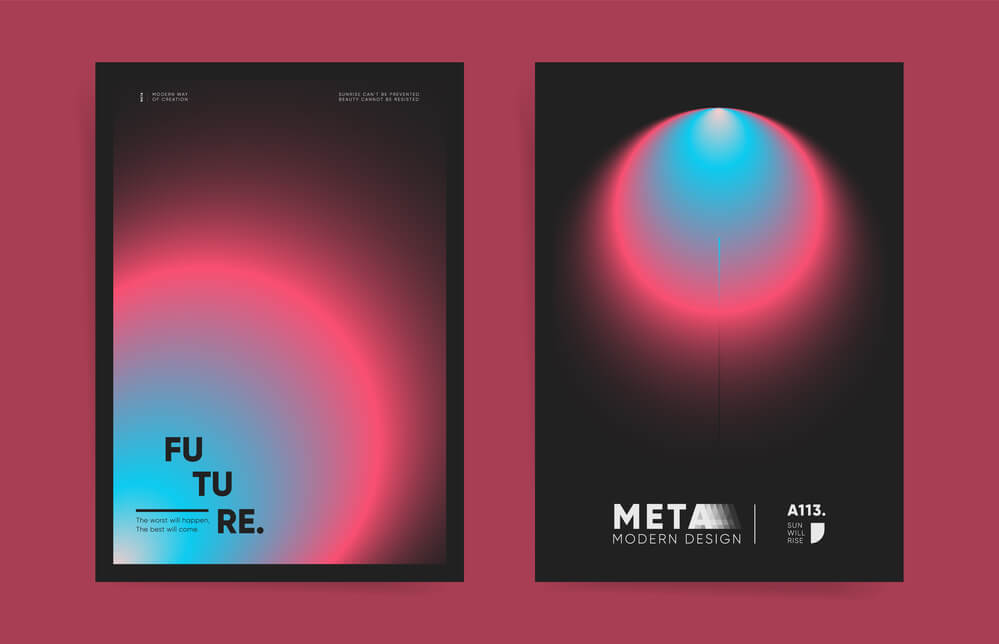 People are nostalgic for the past and full of anticipation for the future. Our first graphic design trend—Vintage vibes meet futurism—reflects this phenomenon. This year, vintage elements of 70s' psychedelic art will pair well with futuristic ones.
Expect to see mind-bending colors, freeform typography, hippie motifs, and vintage frames in graphic design. Simple shapes combined with bold colors that are both nostalgic and futuristic will captivate audiences and help convey brand messages.
Useful tip: a combination of vintage and futuristic styles works best with posters, illustrations, and advertising.
Vibrant fonts
Key elements of this graphic design trend: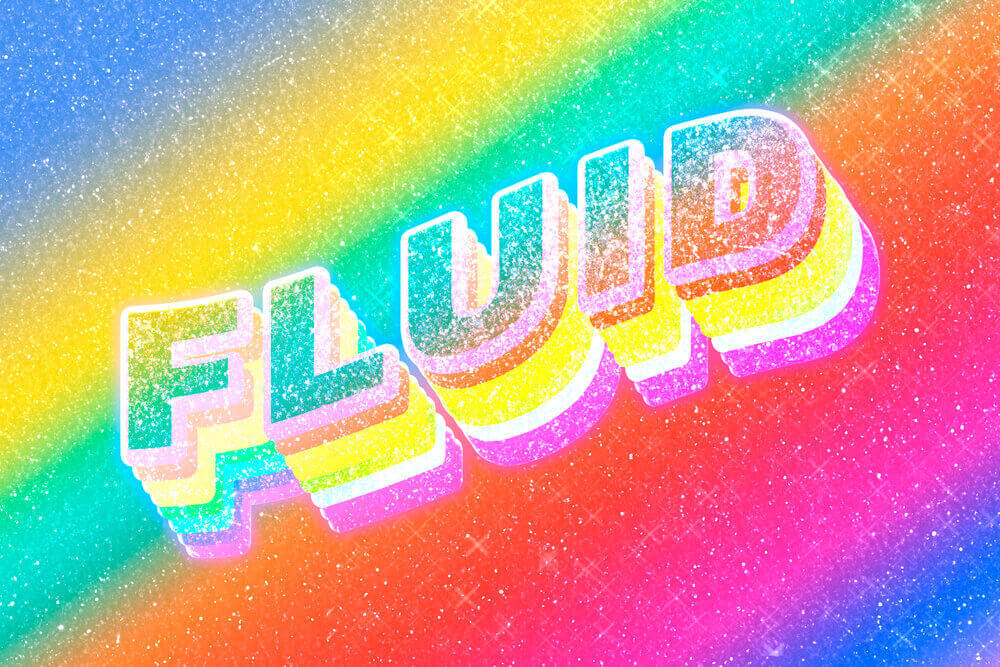 In 2022, designers will continue to explore and push the boundaries of what is possible. Mismatched letter styles, weird shapes, and atypical fonts will aid in the creation of expressive designs that resonate with audiences.
Unusual lettering can help emphasize the uniqueness of a brand, event, or message. In addition, graphic designers can turn their craziest ideas into reality. Make the most of your imagination to break standards and create eye-catching visuals!
Useful tip: take advantage of fonts with distinctive characteristics and utilize them in book and magazine titles, as well as branding.
Color overload
Key elements of this graphic design trend: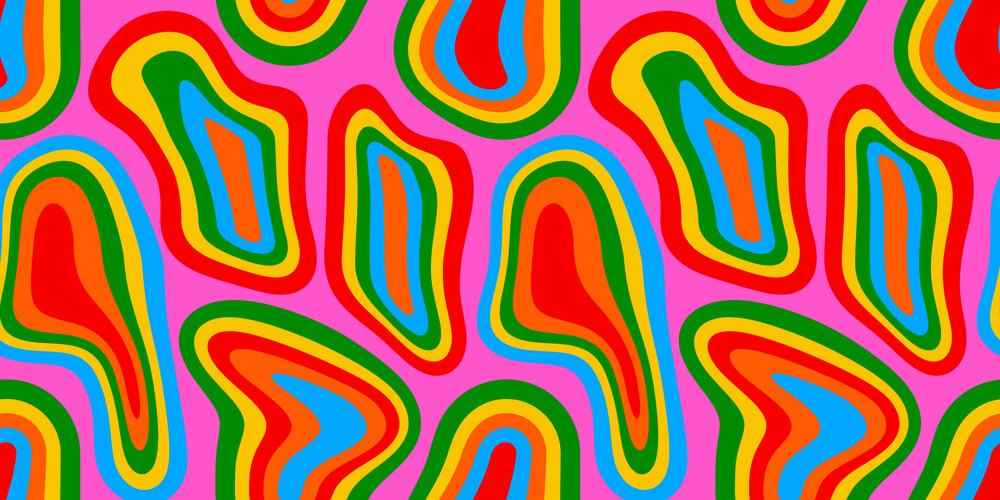 Bold color combinations, contrasting patterns, and gradient backgrounds captivate attention and evoke emotions. Using diverse and contrasting hues or shades in graphics can become a new solution for your brand or design practice. 
Multicolored, vivid, and maximalist backgrounds can make your visuals stand out if you balance them with light text or a minimalist logo. Don't be afraid to experiment and apply more colors than traditional guidelines recommend.
Useful tip: сolor overload looks harmonious in infographics, posters, publishing, and packaging.
Kinetic typography
Key elements of this graphic design trend: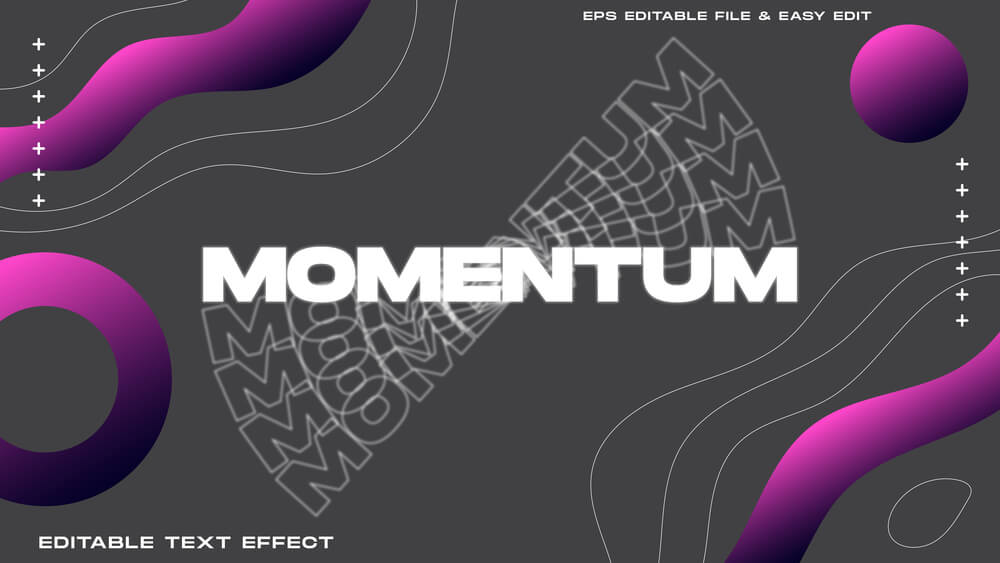 Kinetic typography has its roots in motion design, but it is now widely used in graphic design. A refreshing approach to kinetic typography makes visuals more diverse, dynamic, and captivating. With this style, you can create designs that are expressive in and of themselves.
An explorative blend of three-dimensional shapes, colors, and typography will help create bold and revolutionary graphics. Using it in your creative projects is a perfect way to emphasize and draw attention to something specific.
Useful tip: employ kinetic typography in commercials and content for social media.
Anti-design movement
Key elements of this graphic design trend: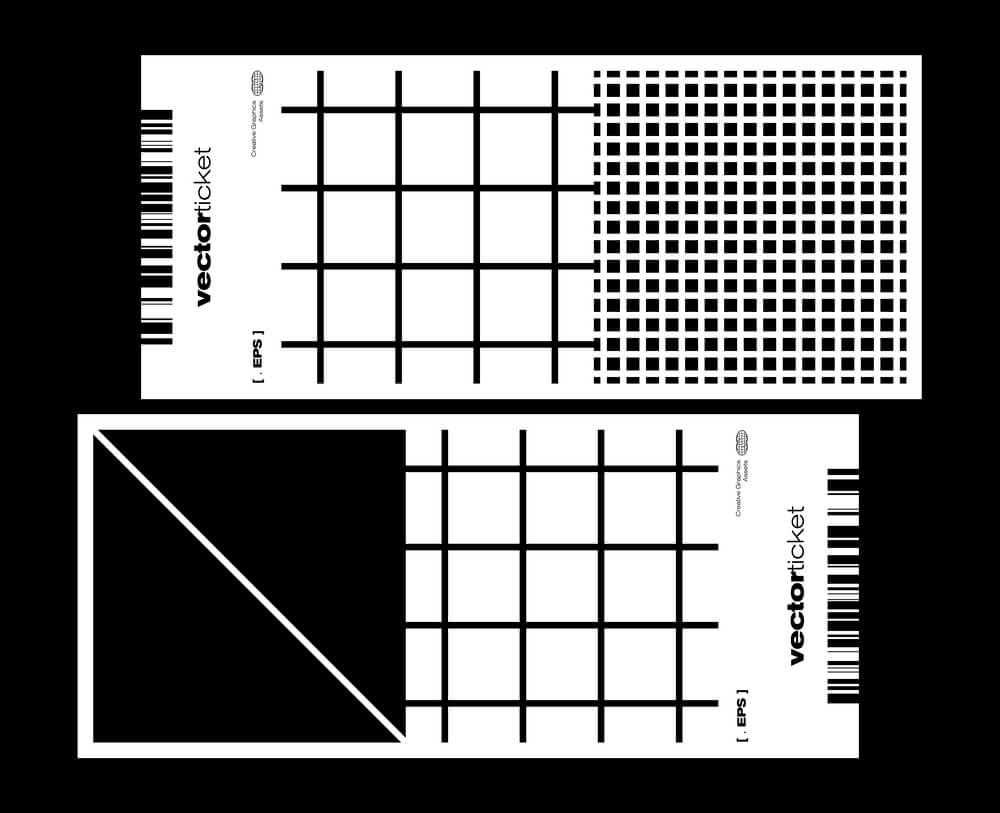 The anti-design movement goes against everything modernist designers stand for: simplicity, functionality, and a reduced color palette. It deviates from standards and traditional design principles, giving room to your imagination.
The anti-design movement calls conventional approach into question and advocates a new perspective on the design process. So, you are welcome to make radical graphics with clashing colors, asymmetry, chaotic layouts, and handwriting.
Useful tip: anti-design is quite popular among web designers and is frequently employed on websites. Visual artists can also use this style in banners, both digital and printed, as well as branding and packaging.
Risograph-inspired backgrounds
Key elements of this graphic design trend: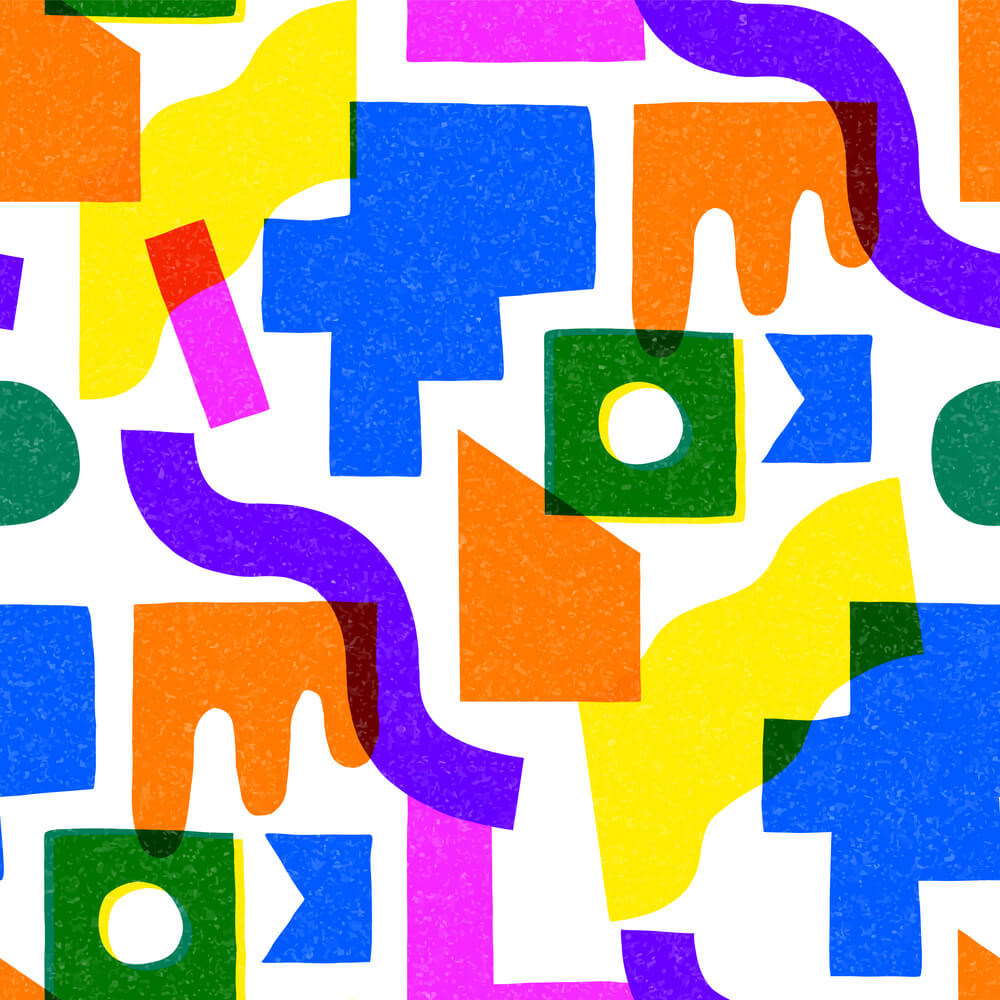 Risograph is a brand of digital duplicators that was initially created for photocopying and printing. Due to the grainy look that the device left on prints, it later became a tool for visual artists and designers to create authentic artworks. 
Risograph's perfect imperfections are now widely utilized in the digital realm. Graphic designers use paper textures and grainy elements to add a human touch to their works, and create a visually pleasing aesthetic.
Useful tip: to get the most out of the risograph style, use it with a gradient background. You can also add a grain effect to your photographs. This adds warmth and nostalgia to the images.
Y2K Aesthetics
Key elements of this graphic design trend: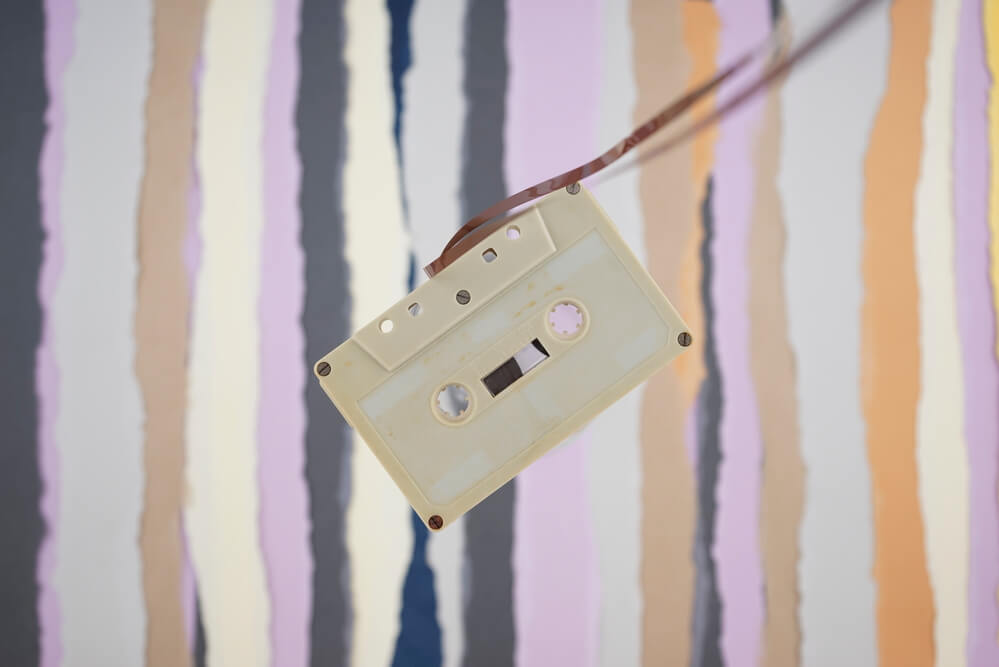 Y2K aesthetics, characterized by technical optimism, retrofuturistic vibes, and bubblegum pinks will appear extremely relevant to customers in 2022. Universal nostalgia inspires brands and visual artists to make 2000s designs that feature candy colors, checkered patterns, and metallics. 
Y2K aesthetics will help evoke emotions and foster positive brand associations. Millennials and Generation Z will be particularly drawn to the Y2K aesthetics trend. All because they are reminiscent of their 2000s childhood, when they felt happiness and solace. 
Useful tip: Y2K aesthetics enhance web design, social media visuals, and product packaging. You can also incorporate this style into your motion graphics. 
How to keep up with graphic design trends in 2022
Both new and experienced designers must regularly update their knowledge and refine their talents. This can be done through design thinking workshops, courses, or internships. You'll continue mastering your craft, and as a bonus, you will learn how the industry is changing, what is trending, and which directions or elements have become outdated. As you get more knowledgeable, you can share that wisdom with your peers by creating your own eLearning course.
Use media to your advantage
Many people spend most of their waking hours online, either working, procrastinating, or watching entertaining content. To make the most out of this time, adjust your feed to see more design-related material. You can start by following 14 famous graphic designers on Instagram, reading inspirational graphic design blogs, or watching artistry videos on YouTube.
Join a community of like-minded people
Networking is crucial in any profession, and design is no exception. Through online or offline communication with new people, you can find out what other professionals are up to and discover new technologies, techniques, or art directions. To keep up with trends, join a community that hosts regular events for designers, including meetups, conferences, and contests.
The quickest way to discover what will be trendy in next season or year is to check up on industry experts. They constantly analyze global trends, market demand, and search queries to obtain data that reflects reality. To remain in the spotlight of the latest graphic design trends, regularly check Behance or Dribble, and keep an eye on WGSN — the world's leading customer trend forecaster. For in-depth analysis, check annual color trend forecasts from Pantone, and graphic design trends from Depositphotos or 99designs.
Summary 
Knowing what is popular in graphics and what resonates with people is important. Still, that doesn't mean you have to follow every trend. Educate yourself on graphic design trends, art directions, and explore your audience to create visuals that speak to them.
We firmly believe that the combination of your expertise and artistic vision will contribute to the creation of something truly expressive, unique, and revolutionary. We hope you learned something new from our list of the top seven graphic design trends for 2022, and will effectively incorporate it into your work. 
FAQs about graphic design trends
What are the 2022 graphic design trends?
Styles from the past have been given a second chance, and they are ready to encourage designers to experiment and achieve new goals in 2022. The use of vintage and futuristic elements, as well as vibrant fonts, risograph-inspired backgrounds, and contrasting colors will appeal to viewers and help businesses stay on top of trends. Anti-design, kinetic typography, and Y2K aesthetics will help build effective marketing campaigns and creative projects.
What are the design trends for 2021?
The graphic design trends of 2021 were influenced by the events of 2020 and the span of a turbulent year. Following that, people sought serenity in muted color palettes and nature-inspired designs. Those fed up with being cooped up at home found solace in mood-boosting colors, sophisticated typefaces, and playful geometric elements. Some people started to think about the future, and implemented edgy and experimental designs along with complex 3D illustrations.
In addition to current trends, you can view design trends from previous years on our blog:
What are 7 types of graphic design for applying the latest trends?
Motion design

Product design 

Website design

Brand identity design 

Print design

Publication design 

Environmental design
Learn more about different types of graphic design in the article "Crash Course on Graphic Design Basics".
Is there a future in graphic design?
Due to global technological and social changes that are already taking place, we will see the emergence of more immersive graphic design. In the future, people will need more meaningful experiences that involve 3D visuals, artificial intelligence technology, and augmented reality. 
People also read about graphic design
14 Major Web Design Trends to Watch in 2022
7 Useful Graphic Design Tips for Social Media Posts