If you still think that TikTok is just one more social network based on visual content so you don't need to use it along with your other social media, think again. In 2020, TikTok is considered to be the fastest-growing social network in history. And, at the same time, marketing there is much cheaper than on well-known platforms such as Facebook or Pinterest. The main reason for that is that there are not so many brands using TikTok so it contains significantly less promotional content. As a result, any TikTok video gets better reach and engagement, than ones on Facebook and YouTube. In this article, we explain the core principles of TikTok and show how photographers can make TikTok videos and benefit from them.
TikTok Basics: How TikTok Works and What Benefits It Offers
Let's begin with a surprising fact. In 2020, TikTok has 800 million active users and this number continues to grow daily. Yes, it is not yet the biggest and the most popular social network, like Facebook, YouTube, WhatsApp, and Instagram are still slightly ahead, but it is definitely the youngest social media to have such mass appeal.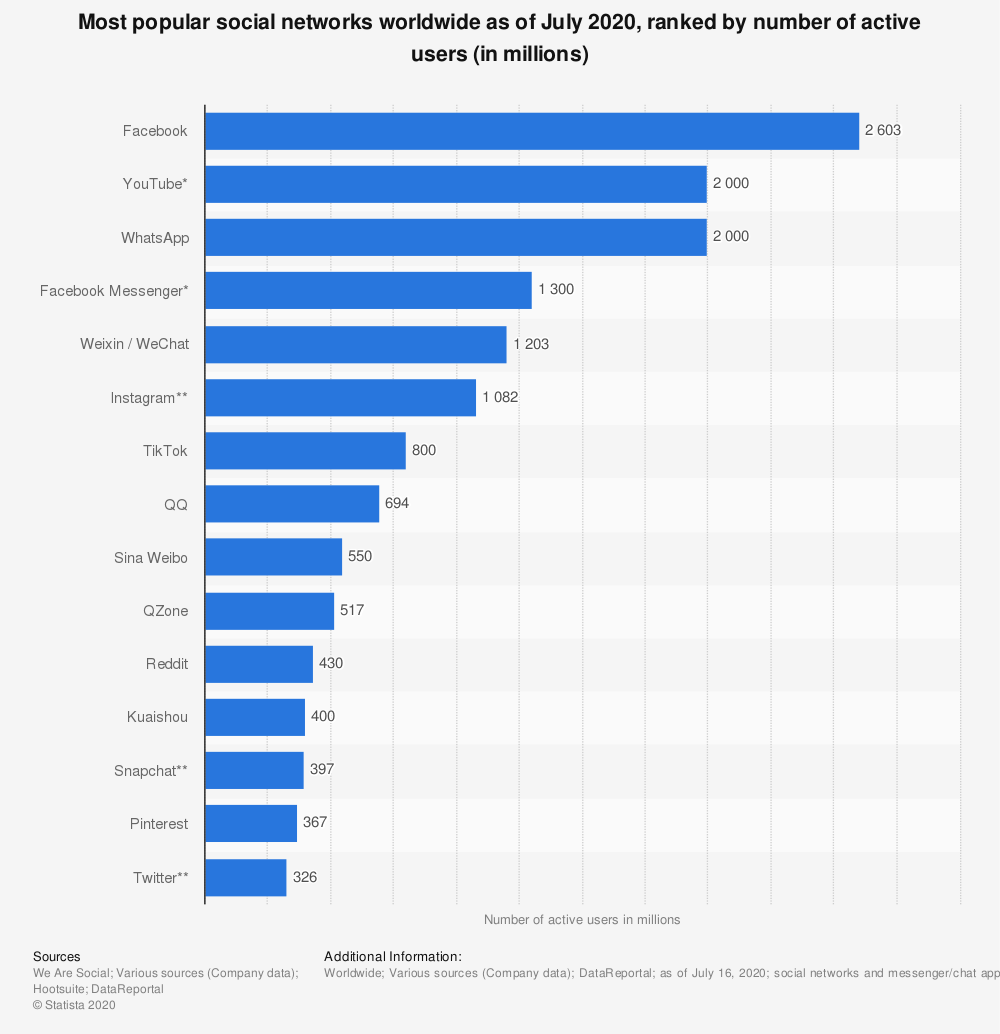 TikTok was launched in 2017 (compare it to Instagram which is now 10 years old!) and its key idea was to inspire creativity and bring joy. This social network is based on video content. The platform provides users with intuitive and simple tools to shoot videos, and then adjust and publish them online. Such clips have limitations in length — it should take from 15 to 60 seconds to watch a single video. However, you can create a sequence of videos to communicate longer stories. You can add almost any music to your TikTok videos to make them dynamic and apply various filters and AI-based effects in one click. What you need to know about a typical TikTok user is that they use only smartphones to view the content, they are significantly younger than Facebook and Instagram audiences (under 25 years old) and they represent the world's most busy consumer category these days. You can also take into account that one shouldn't necessarily have a TikTok account to see the content there which is one of the reasons why TikTok videos have such a huge reach.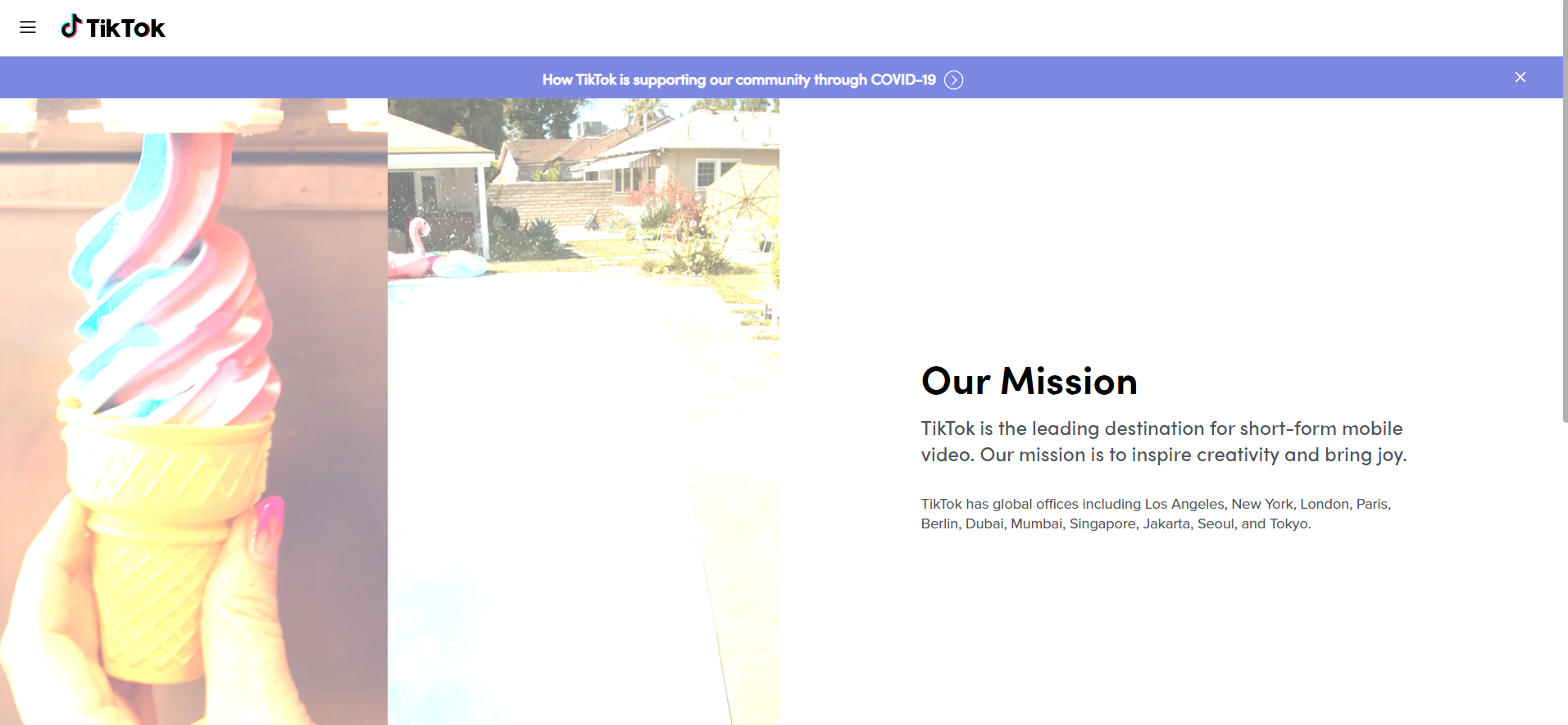 So why is it great for brands to have their official TikTok accounts? Check out promotional campaigns by Guess, Red Bull, or Crocs to realize that on TikTok, challenges become more viral than anywhere else which means you can spend less money and reach more people on this platform. Here you can find the full list of benefits to being present and active on TikTok:
You don't need to spend additional resources on being louder than your competitors as it's unlikely that a lot of them have TikTok accounts. Be creative and active and that's enough. All this means is that TikTok campaigns have better RIO and cost less.
Your content gets better engagement as TikTok uses algorithms that automatically promote your content to users that might like it (which is similar to YouTube).
You can reach a younger audience (teenagers and Millennials under 25) who are active there. In 2020, this audience buys more goods than any other target audience.
You have a chance to drive exponential growth with TikTok advertising or commercially collaborating with TikTok. TikTok limits the number of ads inside its app (so your message will be studied more attentively) and promotes native advertising tools (branded hashtag, challenges, and branded effects).

How Can a Photographer Use TikTok?
The answer is 'You need to get into it!'. TikTok works well for any business promotion if its target audience is under 25 years and lives in a region where TikTok is popular (for example, the US, Canada, India, Germany, and some other countries). And since TikTok is a social networking platform that focuses on visual content, photographers are less likely to have difficulties with content production there. The only problem is that you should learn how to make TikTok videos and form your content strategy. We advise you to learn from others that have built a community around their TikTok accounts. Jacob Riglin, Alex Stemplewski, Kyle Meshna, and Natascha Lindemann are among them.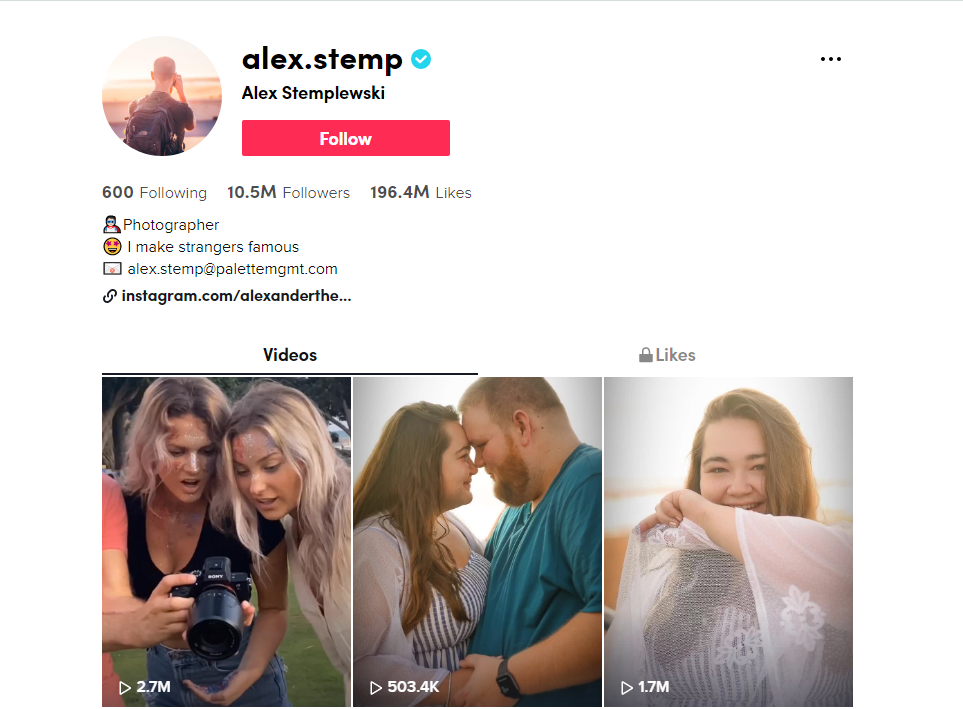 There are several approaches to content creation on TikTok. Some photographers spend days and weeks mastering their clips and others try to post videos illustrating their daily lifestyle. We went through top photographers who release TikTok videos regularly and found out that there are 4 goals photographers can aim for by using TikTok:
Build a personal brand and offer services through TikTok;
Reach new (and younger) audiences;
Find inspiration and collaborate with brands and other photographers;
Build a community and get feedback
Another great advantage of TikTok is that it was actually created for people to have fun. That means that your brand can be automatically associated with something that brings a positive feeling. And if you offer easygoing and funny content there, you boost your corporate image and make you memorable between Millennials and Gen-Z's. Check out the TikTok account of Chipotle or BMW's hashtag campaign to see how cool brands can be on TikTok.
Creating Content on TikTok: Step-by-Step Guide
What should you start with if you want to kick off your account activity on TikTok? First, you've got to choose your goals and objectives and then work on your content strategy. Second, you need to create and set up your TikTok account. Third, produce and upload content and measure results to make your future publications get even more engaging. And here, you will find an ultimate step-by-step guide on TikTok for photographers.
Step 1. Explore TikTok
You need to get a feel for the benefits and features of this network, which has its unique features and is similar to the Discover section on Instagram. TikTok is an endless interactive news feed, which consists of short clips. The sequence of the clips is chosen by an AI-based algorithm. If a user follows you, they will never miss your content (unlike on Instagram and Facebook). Go to accounts of other photographers, big brands, and individuals. Note that all TikTok videos are vertical. Switch to content creation mode and try creating a test clip. Test out a variety of effects. All this will help you understand a TikTok user's experience and, at the planning stage, clearly understand what you have to aim for.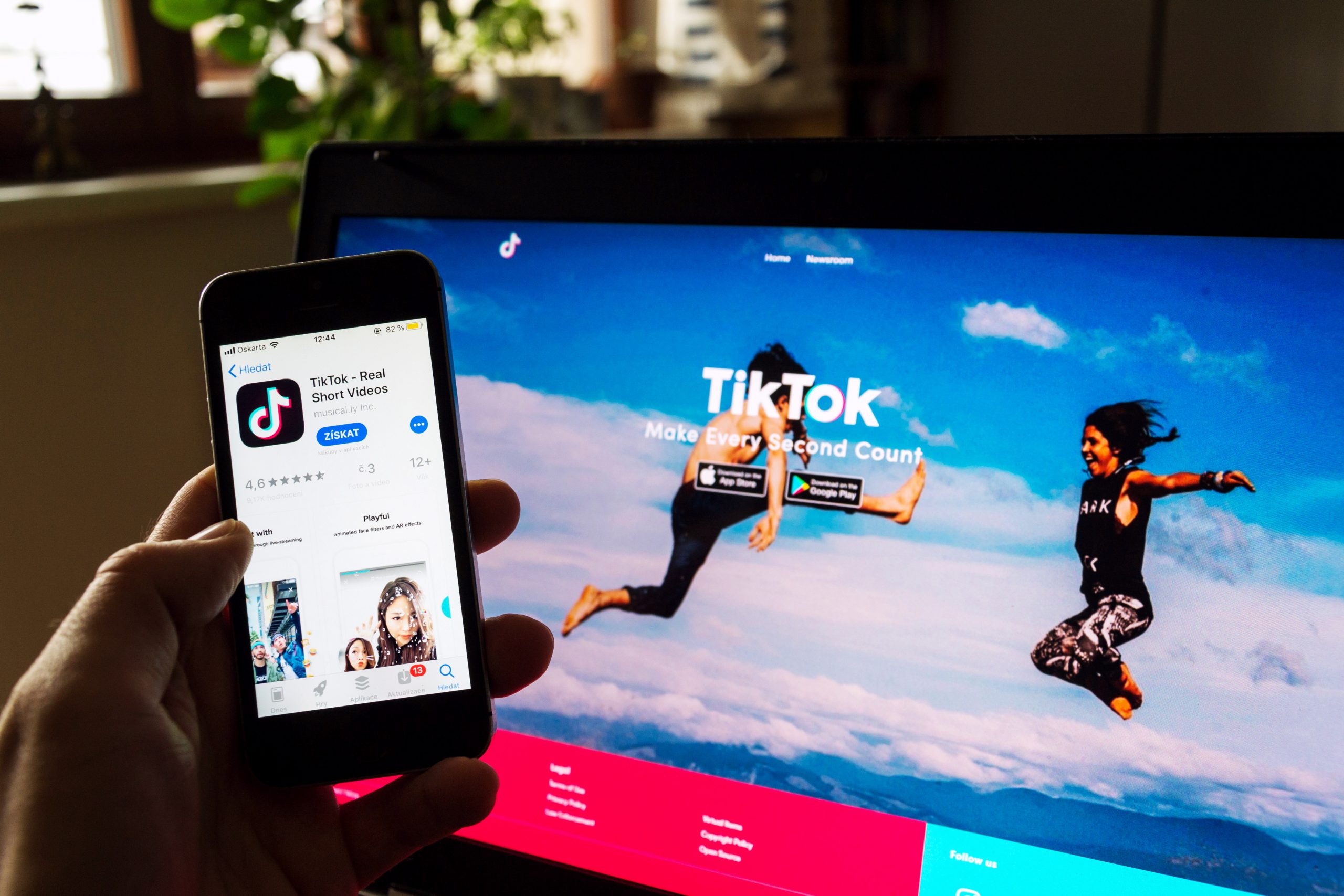 Step 2. Planning
Decide why you want to get started with TikTok. As we wrote above, your goal may be to interest a younger audience in your product, get more bookings or offers for exhibitions, as well as build relationships with your audience, and acquire regular customers. We advise you to choose one main goal to start with, and then move on to figuring out how you can achieve it. For example, your goal is to reach an audience of Millennials and turn them into your customers. What do you need for this? Study the accounts of people who are most similar to your target audience. Compile a list of users' issues your content may resolve and a list of fears your potential customers have. Then, come up with a thoughtful thematic plan for your future content. At this stage, you also need to decide on the frequency of publishing new clips. Make a monthly content plan. A rule of thumb is to publish content periodically, but not necessarily often. But keep in mind, that the more you publish, the more you are present on the radar of many users.
Step 3. Set up your TikTok account
To create a TikTok account, you need to go through verification using Facebook, mail, or phone. Enter your username (this can be a creative nickname or a combination of your first and last name without spaces). You will also need to enter your date of birth, upload a profile photo, add a short bio, and a link to your website or another account. TikTok (just like Instagram) lets you manage multiple accounts with one dashboard.
Step 4. Make a TikTok video, choose hashtags, and add some music!
TikTok has built-in video editing features that help you easily create content clips in several clicks. As a photographer, you can create videos showing your cool everyday life, film photography life hacks, show your editing process, or simply create a slideshow and present it in the form of a clip. Think in stories, not static images. Each of your TikTok videos should tell a story. For example, reveal the secret of staging a shot by showing a studio timelapse. Then, apply filters and effects and add music from the incredibly big TikTok library. You should also work on your hashtags a bit. Add hashtags that describe the content of your video in the captions. You could also add a few words on what's going on on the screen.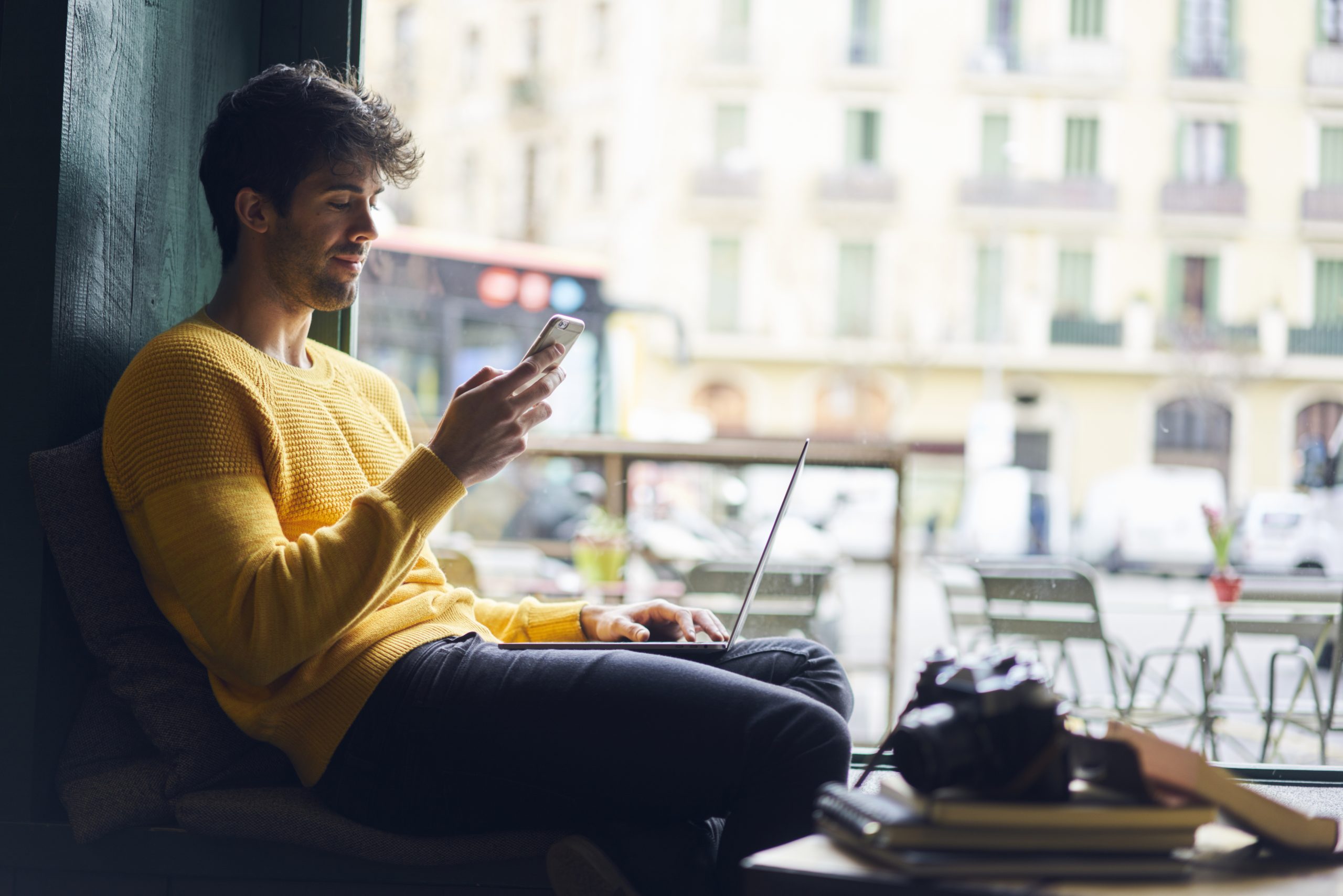 Step 5. Engage a wider audience
Share your TikTok clips on other social media platforms through the 'Share' menu or simply download videos from your TikTok account directly to your smartphone library in regular video format and then use it wherever you want. Videos from the TikTok app are labeled with their logo as well as your account name. If you have a lot of followers on Instagram, reposting content from TikTok to this social network will be the best invitation for your audience to follow your TikTok account too. Keep in mind that in order for your audience from another social network to start following you on TikTok, the general content strategy on these networks must be different. Your TikTok should be unique in order to generate interest. You can also share TikTok Codes through your social media accounts and emails. TikTok Codes make it easier for people to find and follow other people (not companies) on TikTok. It's also a good idea to interact with your followers by answering their comments, following them back, and commenting on their content.
Step 6. Measure results and improve your content
Be ready that your first clips will not be very popular. Keep creating content, experimenting with hashtags, sharing your videos on other social platforms, and connecting with your target audience and influencers through comments on their posts. During your first month on TikTok, try as many creative approaches as possible to see which type of content is interesting to your audience. Upgrade your content plan regularly.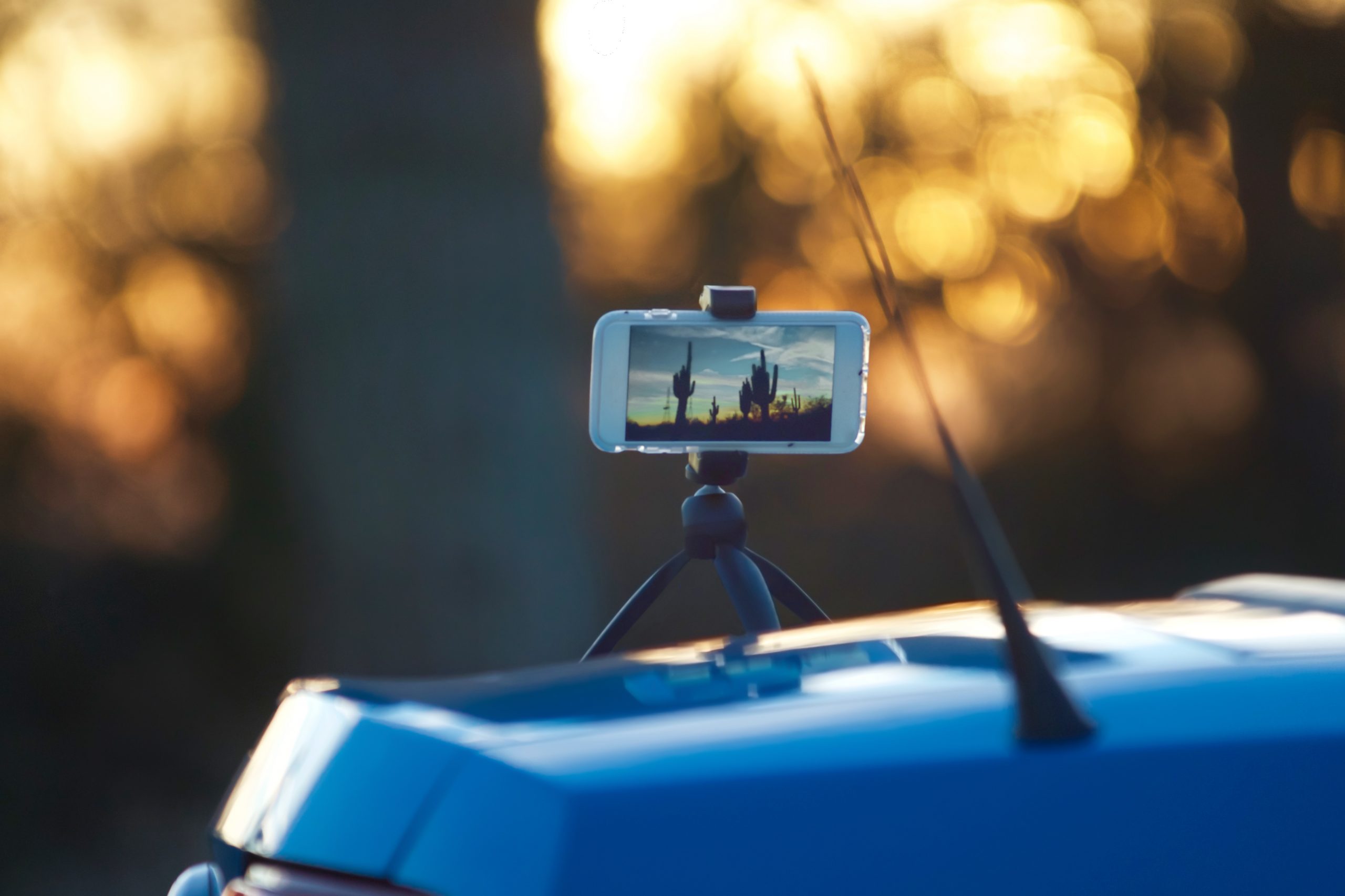 Tips for Using TikTok Effectively
Photographers have an edge over other TikTok users because they already have professional experience with visual content and have a stock of images that can wow their potential audience. But how can you present your professional activities in the best light? We've created a list of tips and ideas for photographers planning to take over the universe with TikTok videos.
#1. Hashtags matter
Hashtags on TikTok are even more important than on Twitter and Instagram. Users of this social network can not only subscribe to content with a specific hashtag but also take part in challenges or launch them by using campaign hashtags. They are the backbone of TikTok's content navigation
#2. Define the key idea for your TikTok account
Typically, photographers on TikTok publish one of the following types of content:
Stories about how they take and process pictures (personal or professional secrets);
Backstage videos;
Short lessons like 'step-by-step' guides;
Travel photography;
Slideshows
Each type of content has a specific value for your audience. For example, photography lessons help photography enthusiasts improve their skills and therefore offer a lot of value.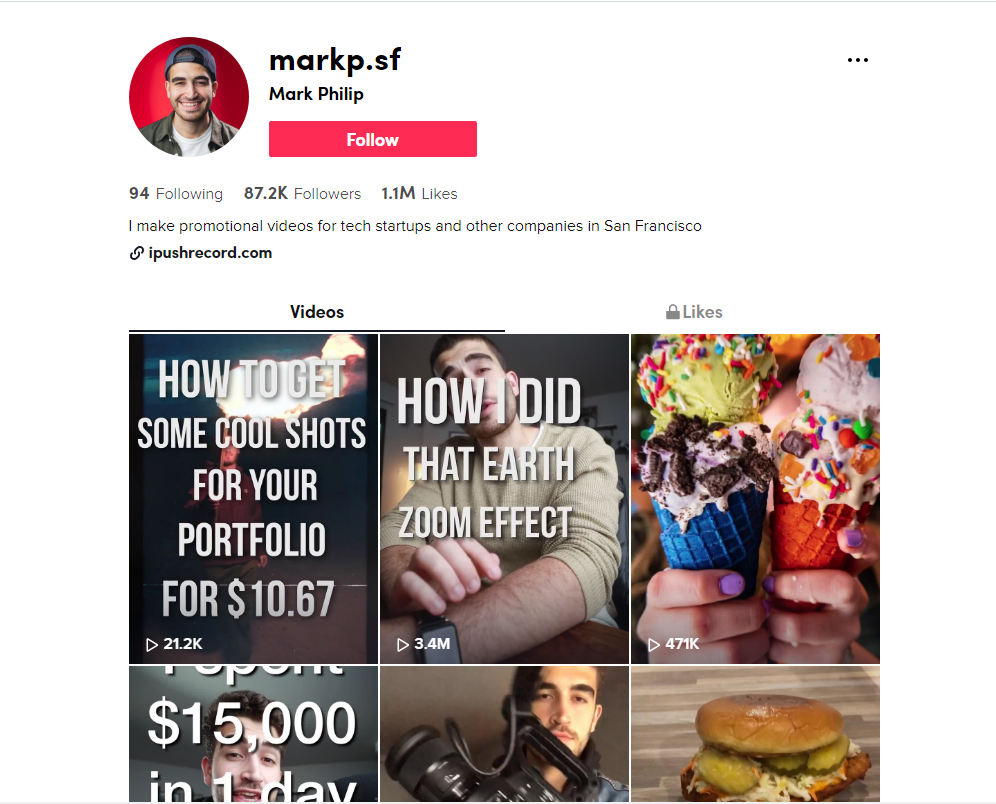 #3. Leverage your audience's musical insights
Music is an integral part of TikTok clips. Follow the tastes of your target audience and the latest trends in the world of music to stay relevant.
#4. The shorter, the better
No one wants to waste time these days, not even people who opened the TikTok app bored at a bus station. The shorter your video, the more likely it is that it will be watched and understood. By the way, TikTok automatically creates a loop based on your video, so your users can view the details by watching the video a second or third time.
#5. Use your artistic strengths
What genre of photography are you best in? Don't waste time trying to get users interested in something you're not quite sure about. Show them the best of the best. Users value the accounts they subscribe to for the ability of their authors to impress others with their creativity.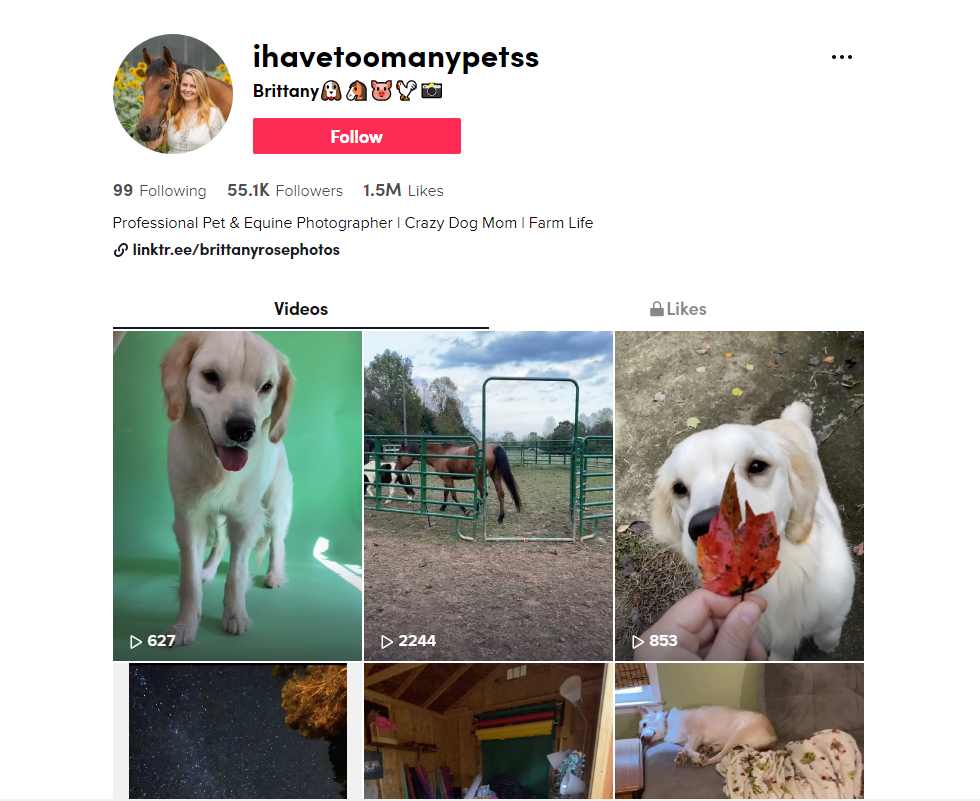 #6. Use your sense of humor
TikTok's tagline is 'Make Your Day' and it is exactly what its mission is about. Whatever serious content you are working on, feel free to add jokes and ironic captions to it. Get your followers to smile.
#7. Being consistent in everything
People follow your TikTok account because they liked what they once saw there. Moreover, they expect to find something similar in your account in the future and experience positive emotions again. Don't disappoint them! Publish content at regular intervals and in the same style.
Conclusion
TikTok is not just another fleeting trend that will soon be irrelevant, it is a new marketing and communication reality in which we live. Photographers may reject TikTok or try to capitalize on their popularity. And the second option has many advantages. Why? First, photographers know how to work with visual content. Second, they already have visual content that they can show to audiences in a slideshow or tell a story about it with a small TikTok video. In 2020, TikTok could be a budget alternative to Facebook and Instagram promotion. Although TikTok also has paid ads, this platform uses algorithms that allow the audience to see all the new content of the pages they follow. The algorithms also help new TikTok users find the audience that is most likely to follow them. Content strategy, posting frequency, active engagement with the audience, and the willingness to experiment are the factors that affect your success on TikTok. Don't be discouraged if the first results don't impress you. Fill your account with new videos and study the reaction of the audience, make changes to the content plan, and soon your audience (and a number of your customers!) will begin to grow.