In 2020, Instagram has a great advantage over other social media platforms which is called an extremely active audience that responds to both regular and sponsored posts with great pleasure. Boosted Instagram posts usually get more reactions, clicks, and comments than the same type of content on Facebook, Pinterest, or Twitter. And even taking into account that there are only two options of how one can incorporate their website into Instagram content (the first is a link in bio and another one as a CTA button in promoted posts), PR and advertising on Instagram can bring more unique users to your third-party platforms than any other platform. And that is the reason why its advertising revenue is growing so fast. Let's learn how this social network works and how to advertise on Instagram efficiently using photos, videos, and text.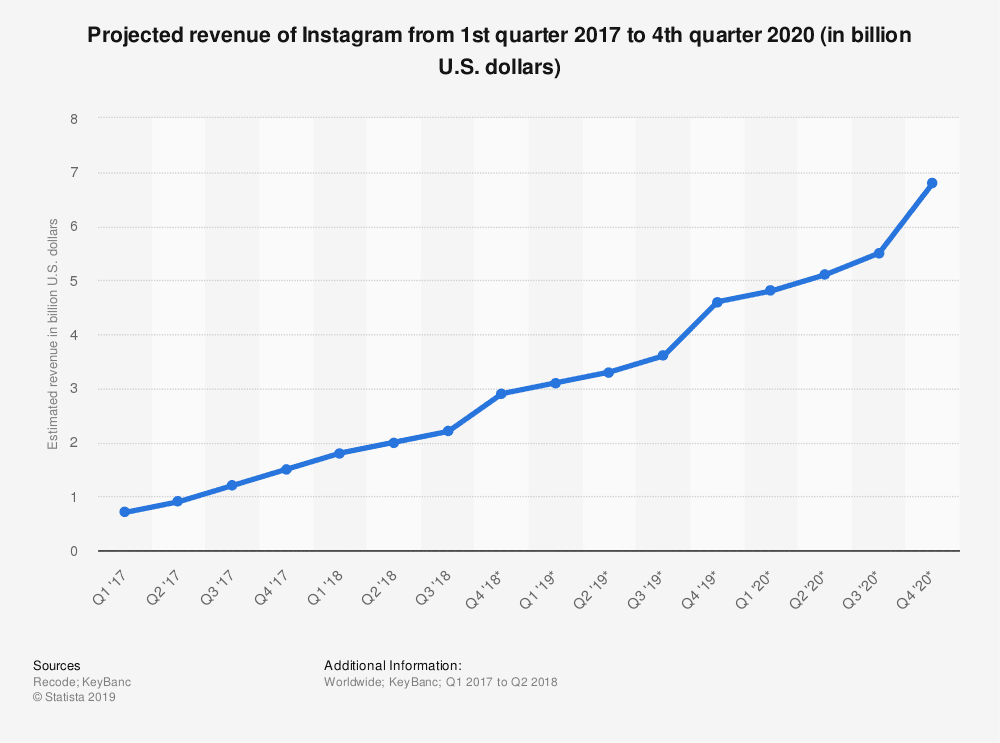 An Instagram Advertising Campaign: What Is It?
If you've been using Instagram for more than 5 years, you must remember the times when there were no ads on this social network and it had nothing to do with Facebook. The first Instagram ads had a 'Sponsored Content' marker. Only accounts with several thousand followers could take advantage of them. You had to personally negotiate with the owner of the popular account for collaboration. And there were no targeting or in-depth analytics. In 2015, advertising became a source of income for Instagram, which became Facebook's holding. Today, you can set up ads on Instagram using your Facebook Ads Manager. Plus, you don't need to have an active Instagram account to run ads there. How does Instagram advertising work? As we said, regular Instagram posts cannot contain links. You can either link to your eCommerce site, product page, or whatever else in your bio, or create a promotional post with a clickable call-to-action button. The first thing you should learn about how to promote on Instagram is that Instagram ads can be targeted to any audience. Your target audience will see advertising posts in their news feed and Stories with an 'Advertising' marker. If you are puzzled over how to do advertising on Instagram and already have some experience with setting promotions on Facebook, managing Instagram ads should be easy for you. Just like Facebook, Instagram ad campaigns (i.e., displaying your content with a caption and a button) can serve different purposes. Depending on which campaign goal you choose, the cost of an advertising campaign will be calculated in different ways. The goals of promotional posts can be: to drive awareness of your product, to have potential buyers learn more about you, and to increase product sales.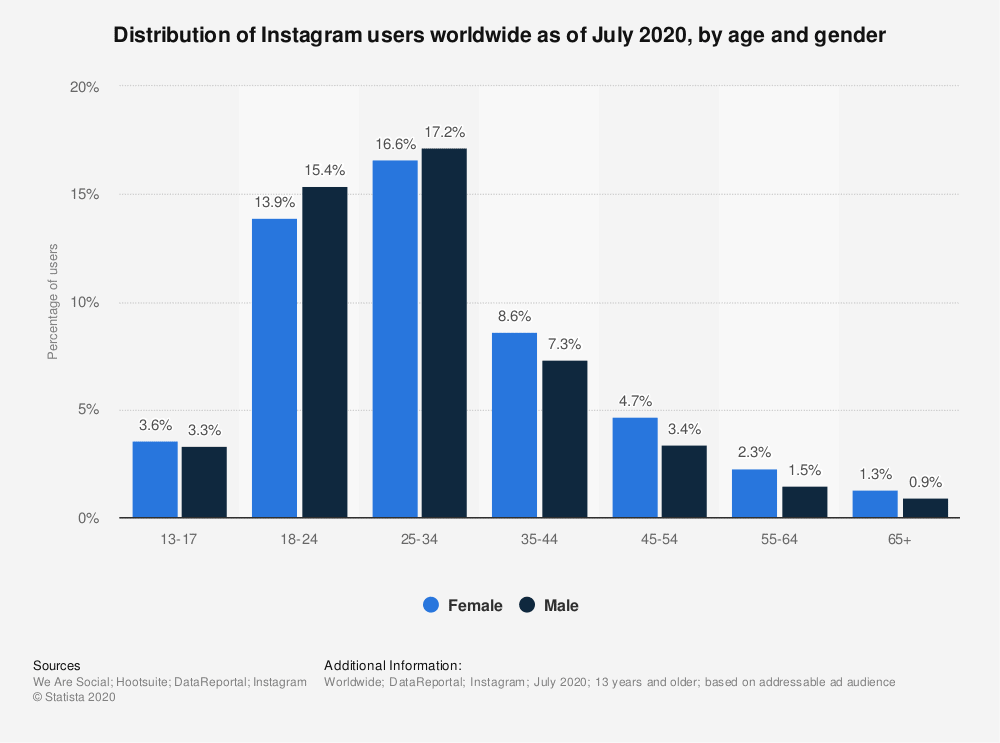 Instagram Ads: How Much Does It Cost?
How much it costs to launch your Instagram ad depends on many factors. In brief, your ad campaign budget can range from one dollar to infinite and your advertising campaign goal, as well as your other objectives, could change your billing model. Here are the key factors that affect your ads budget:
Target audience size;
Specifics of your target audience (showing ads to a specific audience that a large number of brands are hunting for is more expensive than showing ads to the general public);
Your desire to conduct parallel A/B testing;
Advertising time period;
The type of content you plan to promote (audience response to the video will be higher than to the captioned photo);
The purpose of your ad campaign
Here, we spoke up about paid content promotion on Instagram. But this is not the only way to advertise your products on this social network. You can still contact bloggers and ask them for native advertising for your brand. There is also a common rule: the lower your budget and the shorter the demonstration period, the lower the performance of your Instagram ads (higher cost of attracting each new buyer or visitor to your commercial site). If you're just getting started with your Instagram advertising campaign, take into consideration the following statistics: for Instagram, an average cost-per-click (CPC) is less than $1 and its cost-per-mille (CPM, the costs of reaching 1000 unique users) is about $7.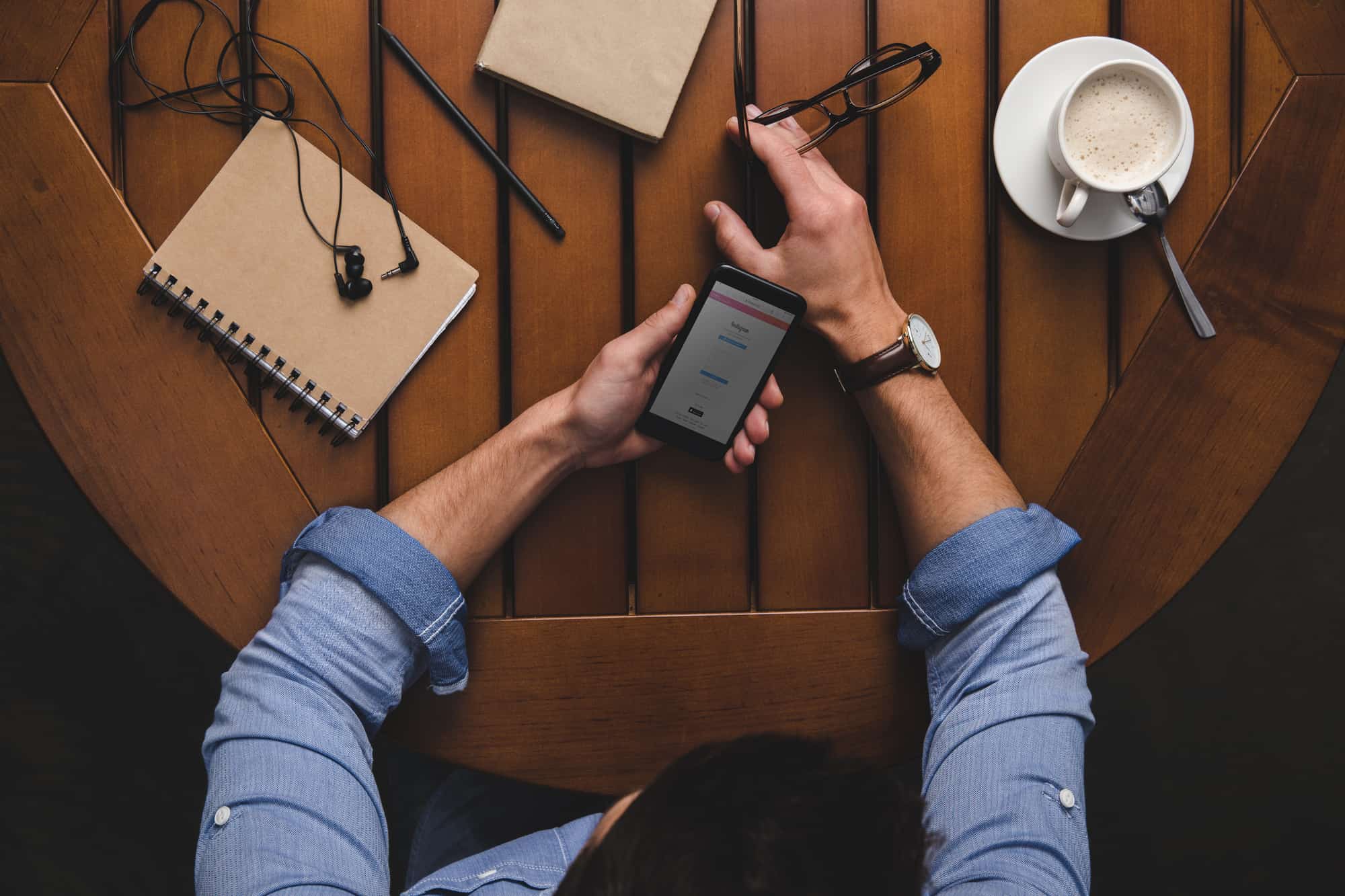 Promotion Post on Instagram or Sponsored Content? An Ultimate List of Instagram-based Promotion Options
We can divide the types of Instagram ads into two large groups. The first group includes native ads published on a paid basis in the accounts of your partners (like bloggers, partner brands, or micro-influencers). We can call these publications sponsored content. Payment for such services bypasses Instagram: your partners receive money from you directly. The second category of Instagram ads is promotion posts on Instagram. You order a demonstration of such posts using the Facebook Ads Manager or use the much simpler Instagram functionality. There are 4 reasons why official promotion on Instagram is better: — Advanced ad setup (Instagram targeting, goals and objectives, ad campaign duration, and more) — Access to analytics and instant reporting — Instant ad performance tracking — You can make changes to the campaign while they are already on — Guaranteed secure payment for advertising services and scalable pricing Official advertising on Instagram is flexible, secure, and clear compared to collaborating with other popular accounts. Below, we briefly outline all the types of content you can promote with this social network in 2020. Single photo Video, up to 60 second Carousel, from 2 to 10 images or videos Slideshow Story Collection ads Ads in the Explore section All of these formats mean you can post a captioned image or video with a CTA button. You can use any text to display on this button or apply one of the suggested options. Images could be squared, portrayed, or landscaped depending on what type of ad you want to apply.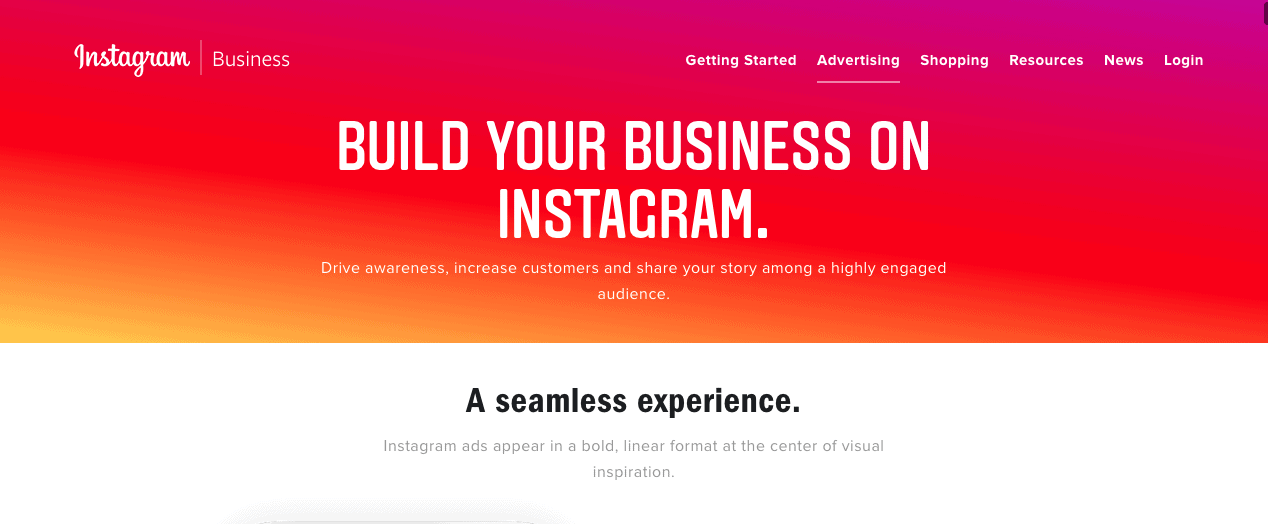 Instagram Targeting and More: How to Advertise on Instagram
Content selection and targeting are the most important aspects of setting up your Instagram ads. It is also important to set a budget and advertising campaign duration. Here are the basic steps for ad campaign management on Instagram:
Step #1. Pick the right Facebook and Instagram accounts
Today Instagram belongs to the Facebook ecosystem. To access your targeting settings and reports, you need a Facebook brand account and your personal account. You need to link them to your Instagram account (go to the Instagram Ads section on Facebook to do this). You can also advertise on Instagram with just a brand account on Facebook. However, your ad campaign will be more effective if you do it with a native account. In this case, the Instagram audience is more willing to go to your page on this social network than to external pages.
Step #2. Go to Ads Manager and create your campaign
Open Ads Manager and click on the Create button in the Campaigns tab. At this stage, you need to choose your objective. Then, the ad campaign page will be displayed on your screen. Choose the type of conversion you want, and Ad Manager will automatically change the ad presets. You can now customize your ad.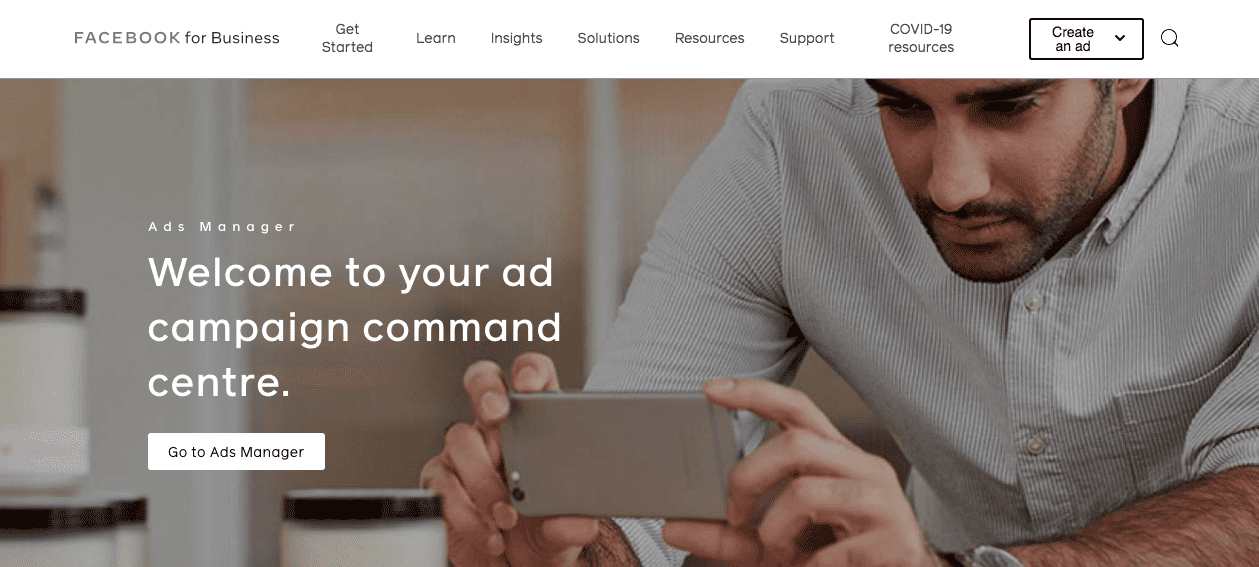 Step #3. Choose ad targeting
Who should see your ad message? Facebook Ads Manager allows you to create and save Custom Audiences using demographics, as well as the interests of the netizens, their occupation, and the relationship between your brand and them (for example, you can focus your ad campaign only on your account followers). You can use the audience that Ads Manager offers you. Typically, it uses geography and age targeting.
Step #4. Upload images and texts
Now you need to create the ad itself. Select the type of content you will be using (in the previous paragraph, we have listed all possible ad formats). It can be a video ad, a single image, or multiple images in a carousel. Add captions, choose a CTA button, and add a link there. Then, check your ad preview.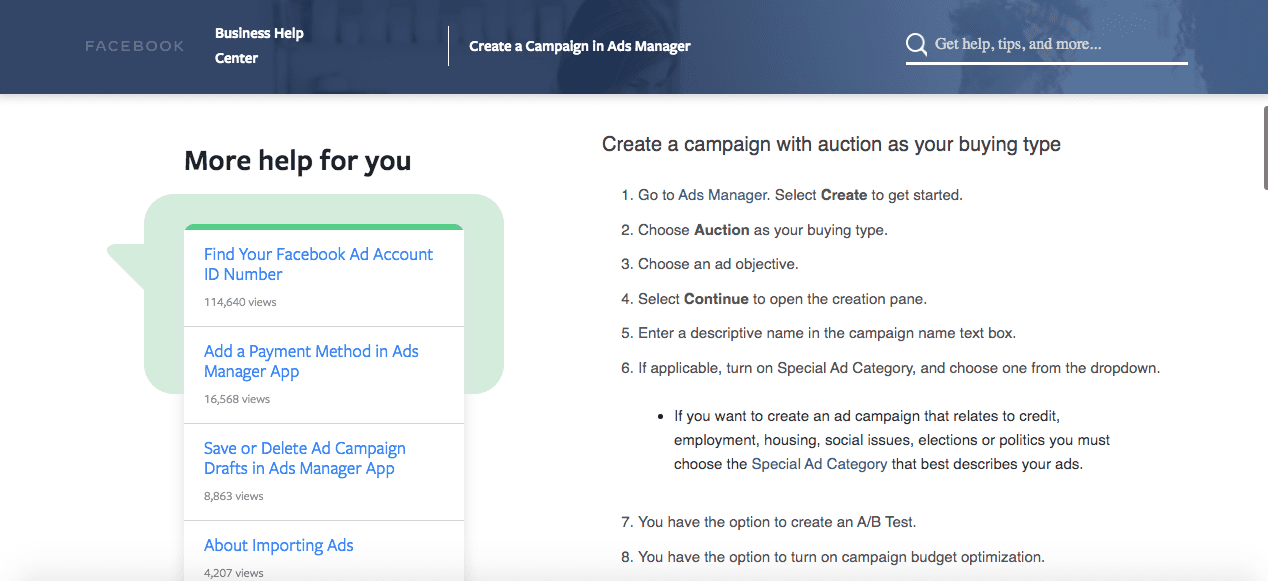 Step #5. Ad campaign duration and budget
Define how many days your promoted posts will be visible to the audience, as well as when your Instagram ad campaign kicks off. Facebook Ads Manager will advise you on timelines and budgets, and show you engagement estimates. If you haven't paid for Facebook ads before, you will need to select a payment method and confirm it. When all these operations are completed, you can click on the button to launch the advertisement.
Step #6. Track your ad performance and optimize your campaign
When your Instagram advertising campaign is approved by Facebook managers and it's time to start your ad campaign, your audience will start seeing your post. You can measure the effectiveness of your ads in real-time. Among the metrics that Instagram tracks for you are: the number of users who saw your ad post or Story, the number of people who interacted with your post, the number of people who followed your CTA, as well as costs spent on your advertising. You can make changes to the targeting or ad text before the end of the ad campaign.
How to Make Advertising on Instagram Highly Convertible: Tips and Tricks of 2020
Instagram's visual trends are changing, the cost of advertising on this social platform is growing, and the algorithms for ranking posts in the users' news feed are also changing. At Depositphotos, we compiled a list of the most useful tips in tricks for businesses regarding promoting products and services on Instagram.
Rule 1. Integrate links in your bio
In some countries, you can use Instagram as a marketplace, that is, create shoppable images (with a special call-to-action button) and accept payments online. If this feature is not available in your country, you need an additional platform for customer communication. For example, your website or the landing page of a specific product. Your bio is the only place where you can organically integrate a link into your pages. Don't waste this opportunity!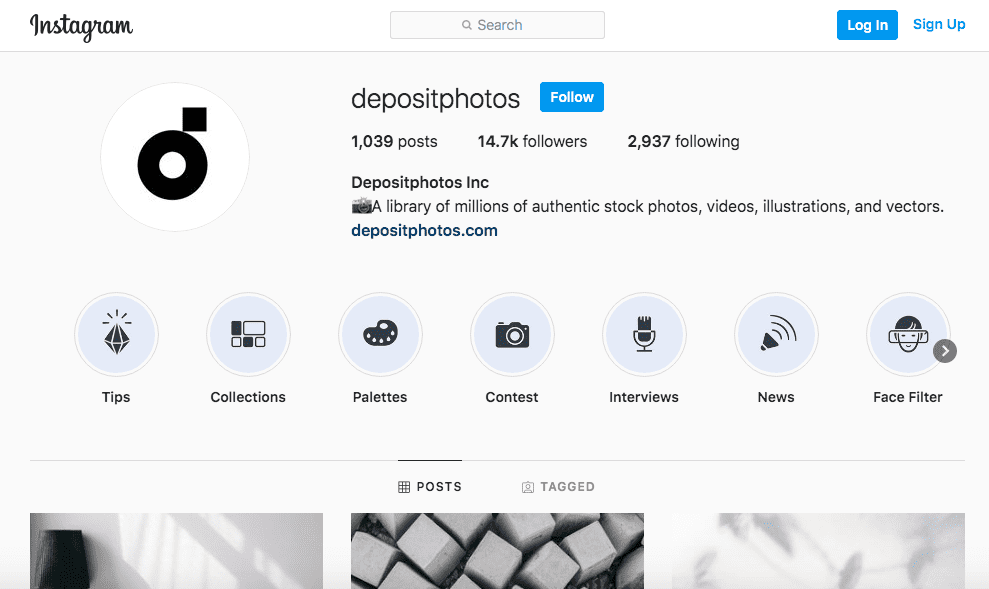 Rule #2. Create campaigns with both promoted and regular posts, IGTV, and lives
If your communication is holistic and inclusive, you have a better chance of being remembered by potential customers or convincing them to take a certain action. Leverage your promoted content with News Feed and Stories. Make sure you have a consistent brand message on Instagram. And there are also less common but highly engaging formats of communication with the audience, such as IGTV and video broadcasting. You cannot integrate them into your Instagram advertising campaign, but you can mention your ad message in streams and raise awareness.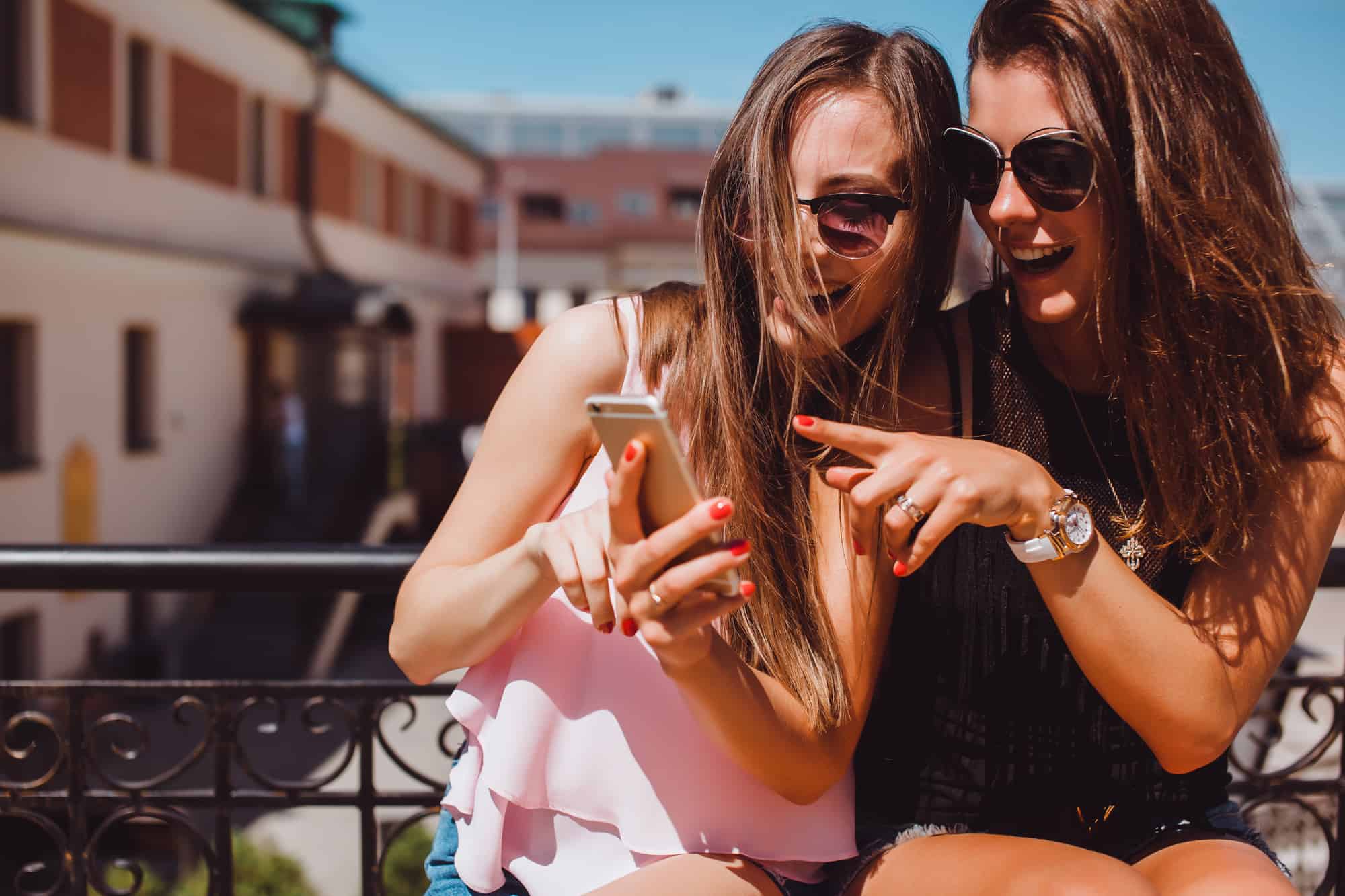 Rule #3. Pay attention to hashtags
Hashtags are a powerful source of additional traffic for your brand account and its posts. The secret to successful communication is to support regular and promotion posts on Instagram with the same hashtags to help users easily find your Instagram page and learn more about you. On Instagram, where there are almost no third-party links, hashtags work as a navigation tool.
Rule #4. Create Stories
Stories have a higher engagement rate than anything else on Instagram. Unfortunately, not every Instagram advertising format is compatible with Stories. However, we advise you to invest in promotion there. In addition, you can have more creative freedom working with Instagram Stories and integrate more interactive elements into them (poles, geotags, questions, and more).
Rule #5. Communicate with people peer-to-peer
Respond to comments on your advertising publications, subscribe to those who like your content, and write private messages to users if appropriate. This strategy will help you build a strong relationship with the audience.
Rule #6. Analyze user feedback and upgrade your visual style
What will be your first ad design? It is almost impossible to guess which images (Instagram is based on visuals) will be popular with the target audience. To simplify and speed up the production of visuals for advertising campaigns, you can use ready-made images from the Depositphotos library, as well as Crello, the integrated tool for creating visuals for social networks and other platforms. Create a variety of visuals to determine which images get the most user engagement. Then choose this style.
Rule #7. Try to grow the number of your brand followers
As we said, you can have different advertising objectives. If you need to quickly inform your audience about an upcoming event or special offer, you can create an ad that will link to your landing pages. In this case, you will achieve a short-term result. In order to reduce your advertising budget, but not lose reach of your messages, you need to focus on increasing the number of subscribers to your account, not here-and-now deals.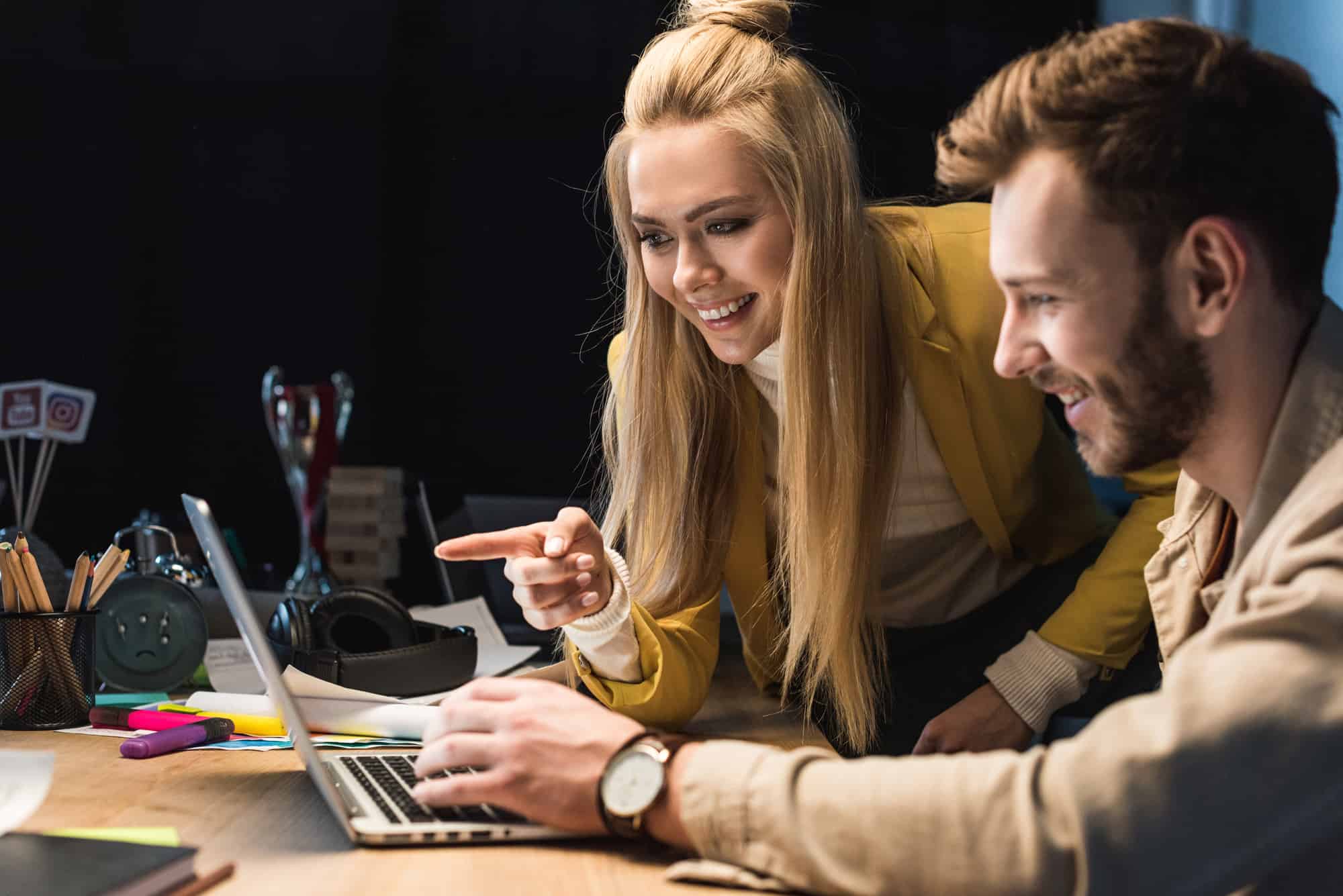 Conclusion
Instagram ads can be a source of new traffic to your website, as well as an opportunity for you to sell more products or raise brand awareness among your target audience. In order for your Instagram advertising campaign to show a high ROI (return of investments), you need to clearly define the goal of your campaign and the target audience of your advertising message, create attractive visuals and define the period for showing the ad. All of this can be done using the Facebook Ads Manager (Instagram is a part of the Facebook ecosystem). This tool is available as an app for both Android and iOS. You will also need to track the success of your ad campaign in real-time. Adjust your target audience settings, your advertising message, or visuals based on the results of the interim reports. The integrity of communication and a holistic marketing strategy is also an important factor in your success. Launch your advertising campaign and then use the same brand message while communicating with your audience through the News Feed, IGTV, Stories, and live streams.