Are you looking to gain new clients to boost your photography business or career?
Are you looking for different ways to attract your dream clientele on social media?
If yes, then using interactive image posts is the best option for you.
Why?
Let's check out a few facts.
Images uploaded on Facebook are the
most shared content
formats compared to text.
Image posts result in a
98%
higher comment rate than simple text on LinkedIn.
Staggering, right?
If you want to improve your social media engagement, increase lead generation, and solidify your brand presence as an online photography business or individual, you need to blend your photography with engaging image posts on social media.
But in order to maintain your content, you need to come up with different creative image post ideas for your social media handles.
Let's explore. 
Top 7 Photography Post Ideas You Can Use
1. Show Behind-the-Scenes
First on our list – behind-the-scenes images. You can create carousels or even post individual images about different activities and projects. You want to give your audience a glimpse of what they don't typically get to see.
It can showcase the seriousness of your work, and can act as proof of credibility and authenticity. Use
social media management tools
to make the most out of it.
Here's an example of a brand showcasing the hard work of their employees at their workspace. You can also post your work culture images to add variety to your content and engage with your audience.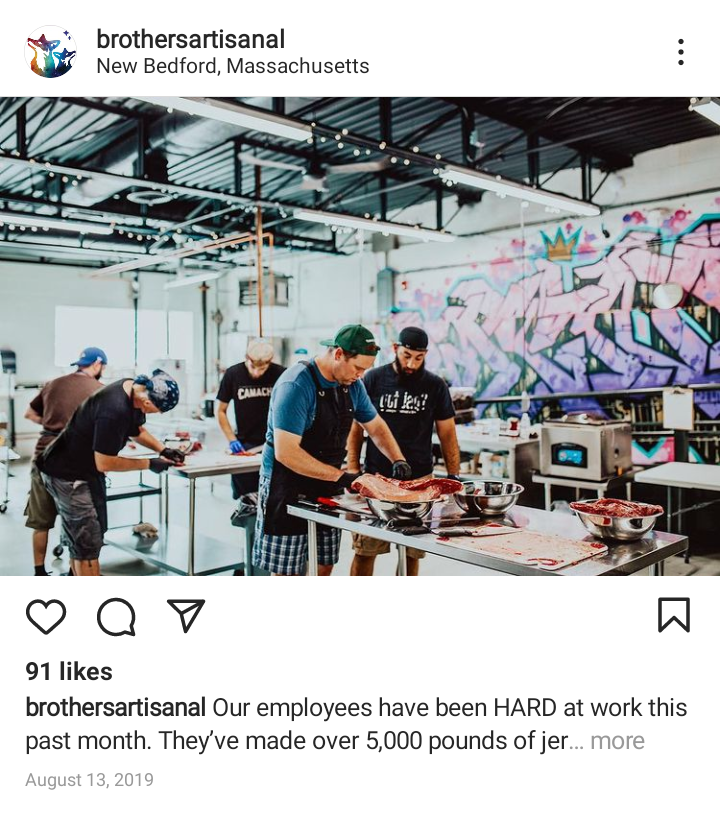 2. Run a Contest or a Giveaway 
Another great way to boost your engagement rate is by running a photography contest or a giveaway. Give some tips or free photography training to the selected individuals.
But remember, try to maintain the value quotient here. You don't want to offer an undesirable giveaway that will make your followers skim your social media posts.
The following example demonstrates how a business page can entice its followers to participate in a photography challenge.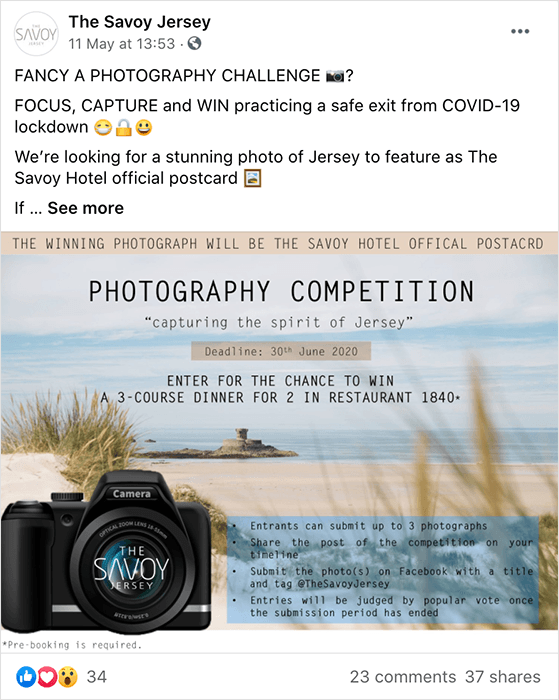 3. Before and After Examples 
Another great idea is to add a before and after layout image. It can be helpful for you to promote your services, and make it easier for your prospects to understand your uniqueness in the industry.
You can use effective visuals and quality images to represent the impact your product or service has. There should be significant changes, so that audiences can spot the difference immediately.
As a photography brand, you can contrast the difference between an amateur photographer's skills and your skills, or come up with a creative comparison to create an everlasting impression on your target audience.
Choosing the
right images can help you increase your leads
and it will help bump up your revenue numbers.
4. Ask Your Audience Questions
A great Q&A session can leave a positive impact on your engagement. You can address all your clients' queries regarding photography services or other photography-related issues.
Here's an example of a Facebook page asking its followers to attend a business conference. It helps users engage with the post and feel special. It shows that you care about your followers. You can also use the same type of Q&A image posts.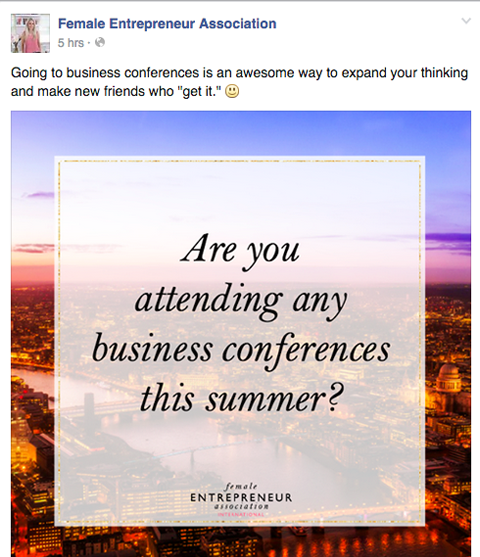 5. Get Creative on Your Social Feed 
Try to add variety and colors to your social feed, and showcase your creativity to your audience.
You can use text, beautiful stock images, and other creative designs to present your message in a standout manner.
Once your audience feels that you've provided unique and valuable content, they'll engage with your posts and social media pages.
Look at different
creative trends in 2022
to
 have a brief idea of what will work on social media in the near future. 
6. Make Memorable Memes
You can use trending memes and blend them with your photography business services to create funny content.
It will help you add a fun element to your brand. It's good to change things up and not always be serious. You'll become more relatable in the eyes of your followers, and you'll also make their day a little better.. 
Here's how Ruffles used a trending meme to promote their product and gain engagement.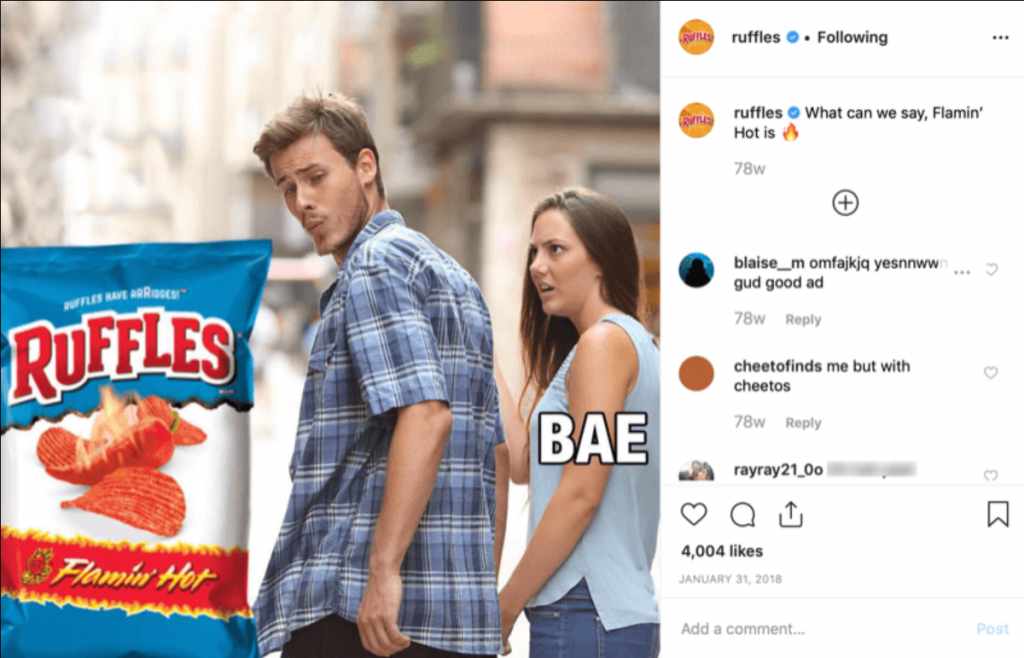 7. Crossposts from other Social Platforms
You can post text on Twitter or Facebook and a screenshot on Instagram. It can help you convey the same message on platforms based on image or video content formats.
It can also help you channel your followers from one social media to another, increasing your following across multiple platforms.
Wrapping Up 
Using the above-mentioned tips to boost your photography business through social media is only part of it. You need high-quality images to base all your creative image post ideas. So how can you get high-quality and creative images?
You have three options: hire a team of professionals, take a few yourself, or use stock images.
If you hire a team of photographers, it will affect your budget. And if you decide to take a few yourself, that might end up being too time-consuming.
Solution?
Stock images are an ideal option for anyone looking to strengthen their image game
.
Platforms such as Depositphotos offer royalty-free stock photos, vectors, music, and videos to cover all your social media needs. This is one of the best ways to deliver quality content. The best part – it's cost effective and much less time-consuming than your other options.