Men are tight-fisted in guarding their fortunes, but extravagant when it comes to wasting time — the one thing about which it is right to be greedy. — Seneca, On the Shortness of Life Everybody is in agreement about the value of time as the only asset we do have. But when it comes to time tracking, designers are often at the center of the debate. Being in an industry that requires high creativity, they see the uncertainty of the creative process as the dominant factor. Yet, they cannot ignore the demand for staying organized and productive, especially with multiple projects at hand. Below, we explore how automatic time tracking for designers can help them harness their creativity and keep track of their progress in achieving the best results possible and meeting project deadlines without pushing a panic button.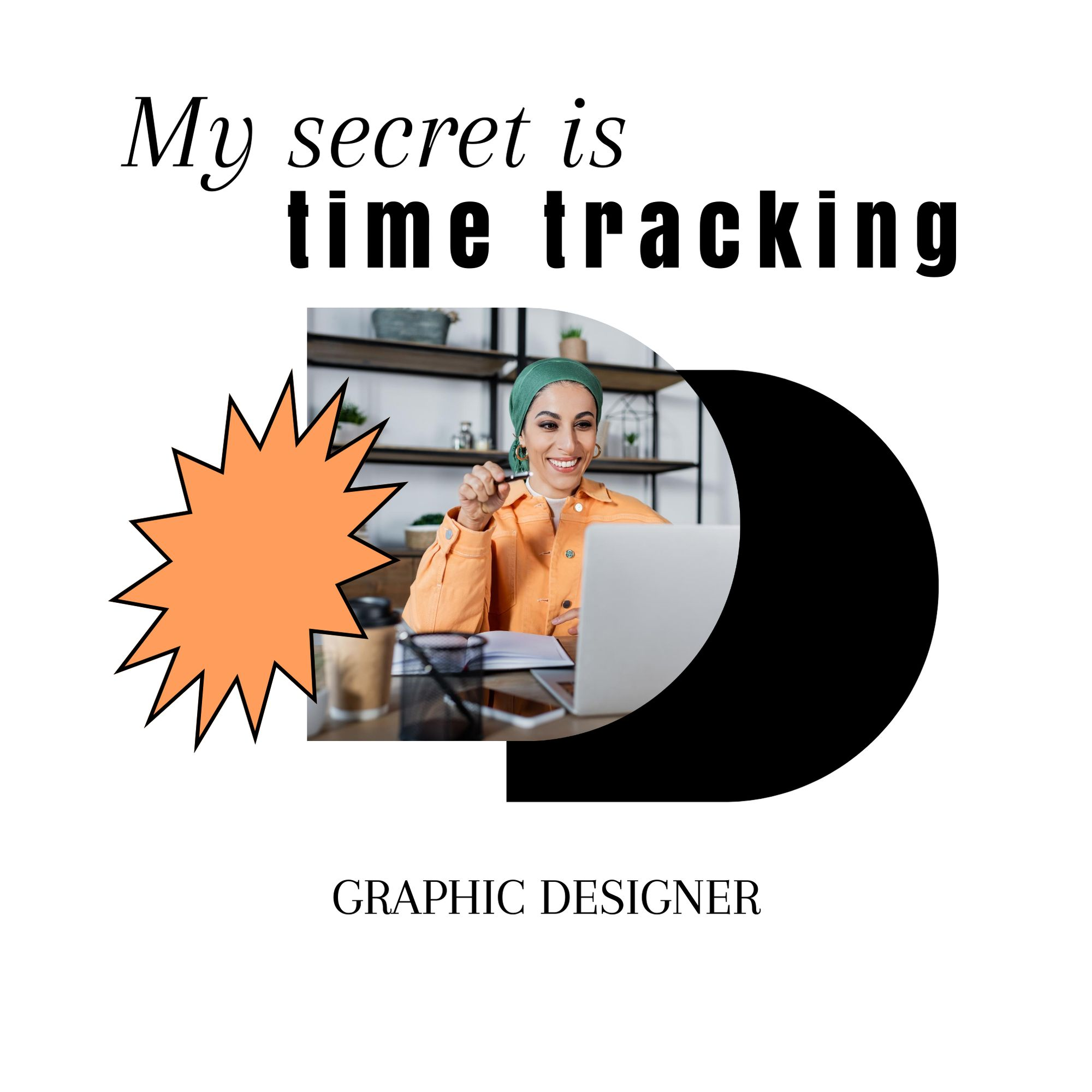 Aside from getting accurate work time calculations, time tracking helps minimize task jumping and maximize leverage, which is a proven strategy for increasing creatives' productivity. Before we go over some of the most popular time tracking tools for designers and explain how they can help you become more productive, let's have a quick dive into what makes a designer time tracker efficient, reliable, and worthy of adding to your tool stack.
Must-have features🎯 of a time tracker for designers
The app must be easy to use⏳
The app should provide visual time tracking🖌️
All the projects and tasks must be customizable🛠️
It is important that the time tracking system can generate reports by team members, teams, clients, and projects📋
The app should help you track billable and non-billable hours💸 as well as extra fees or expenses that need to be added to an invoice🧾
Top 5 Automatic Designer Time Tracking Apps
TMetric: Unobtrusive time tracking for creatives
There are many applications on the market specifically designed for designers, but if you want an effective tool that is also affordable and user-friendly, take a look at TMetric.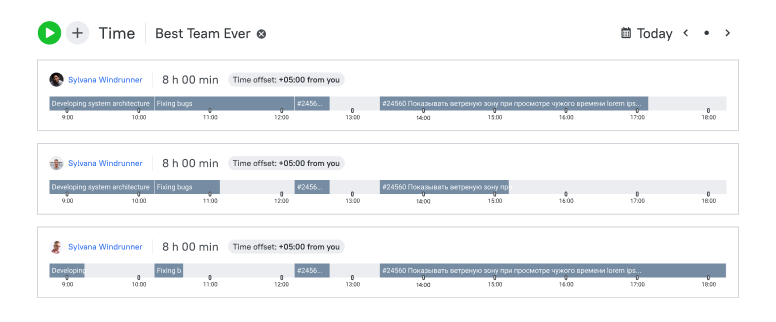 TMetric is an app that automatically tracks your time while keeping your creative flow uninterrupted🌟⏳ Moreover, it instantly gives you insights:
into your overall productivity and discovering productivity peaks by visualization of your activity on the daily timeline
into your business profitability by storing data on project budgets.
Functionality that designers may find useful includes:
Automated calculations of project, team, and client time
Easy-to-create invoices
Real-time reports on time allocation and app usage
Offline tracking
Customizable settings for billable rates
Tracking of billable and non-billable hours
Availability across all the platforms and devices
Integrations with Figma, Google Workspace, Notion, and 50 more tools.
Pricing: Up to 5 team members can join for free. All paid plans come with a fully-functional 30-day trial.  Bottom Line: Designers who find time calculations tedious always use TMetric because it makes this work for them. With TMetric, you can see how long each project takes and where you spend most of your work time as a designer — so you can feel rock-solid when making data-backed-up decisions about how to improve your workflow🎯.
My Hours: Time tracking for enhanced productivity
It's a cloud-based time tracking solution for designers tailored to the needs of agencies and small businesses at best.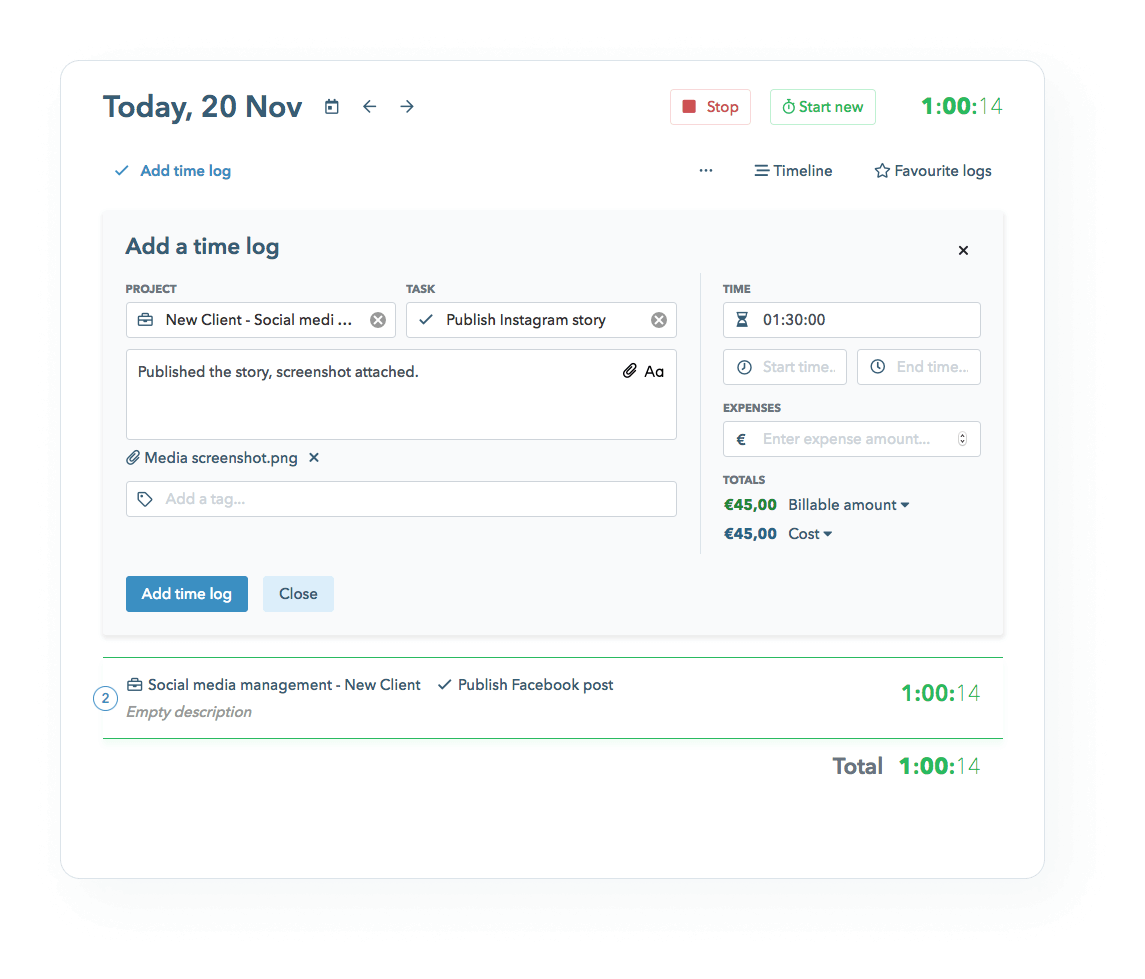 This app prides itself on providing a wide knowledge base🎓 to its users and delivering impeccable service on Android and iOS. Functionality that designers may find useful includes:
Real-time calculations and updates
Invoice management options
Project status tracking
Task management
Task progress tracking
Third parties integrations.
Pricing: Free on a solo user plan. Bottom Line: Its affordability allows considering My Hours as the ultimate timekeeping tool for tracking design projects⏱️
ClickTime: Time Tracking for teamwork efficiency
When designer teams have to manage several projects, it might weigh down motivation. That's where ClickTime comes in.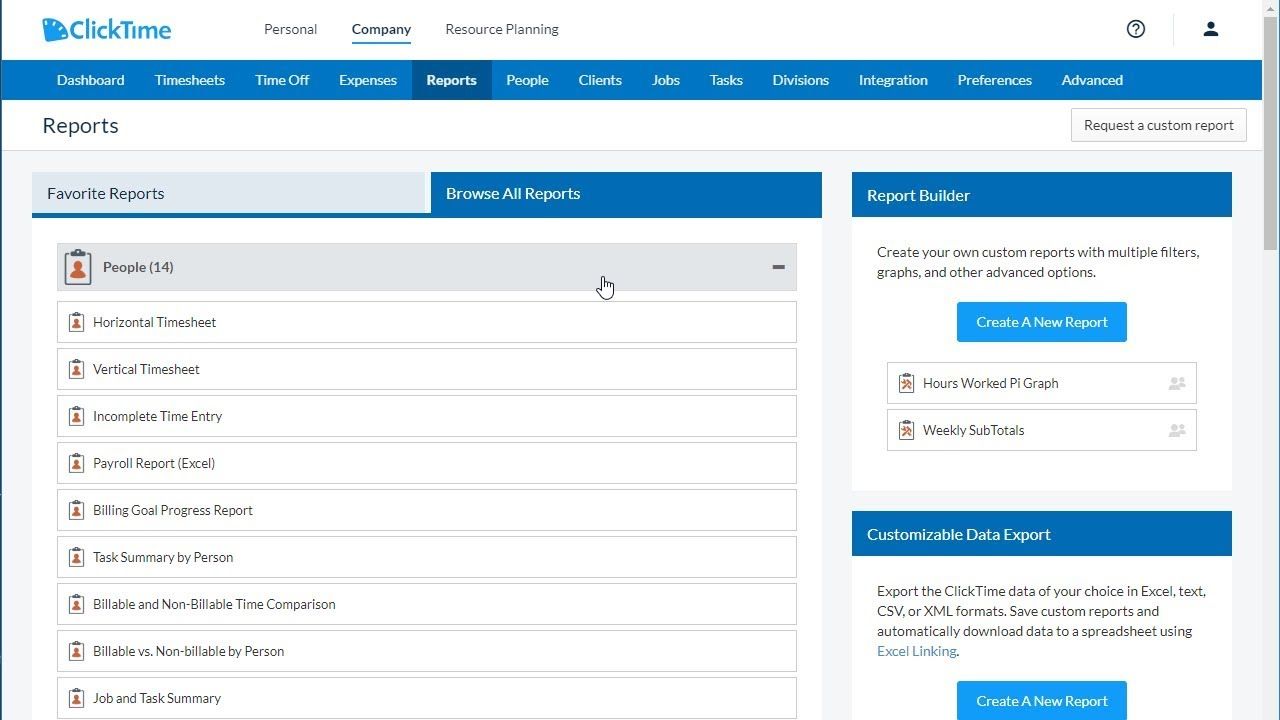 To ease the burden and prevent burnout, it offers excellent project management options.
In particular, users can create recurring tasks: it will save time, effort, and energy on keeping in mind extra information🔥
Additionally, managers can add projects and assign tasks to team members.
Functionality that designers may find useful includes:
Digital time clocking in/out
Calculations of overwork time
Comprehensive project planning
Scheduling inside the tracker
Project tracking regardless of project complexity.
Pricing: $10 per user with a free trial. Bottom Line: It's a flexible and highly customizable solution for professional teams that optimizes creatives' workflow with a click▶️
Clockify: Precise time tracking for improved time management
Time tracking data analysis is important as it grants information on which projects were worth pursuing and which ones were below the profitability standards.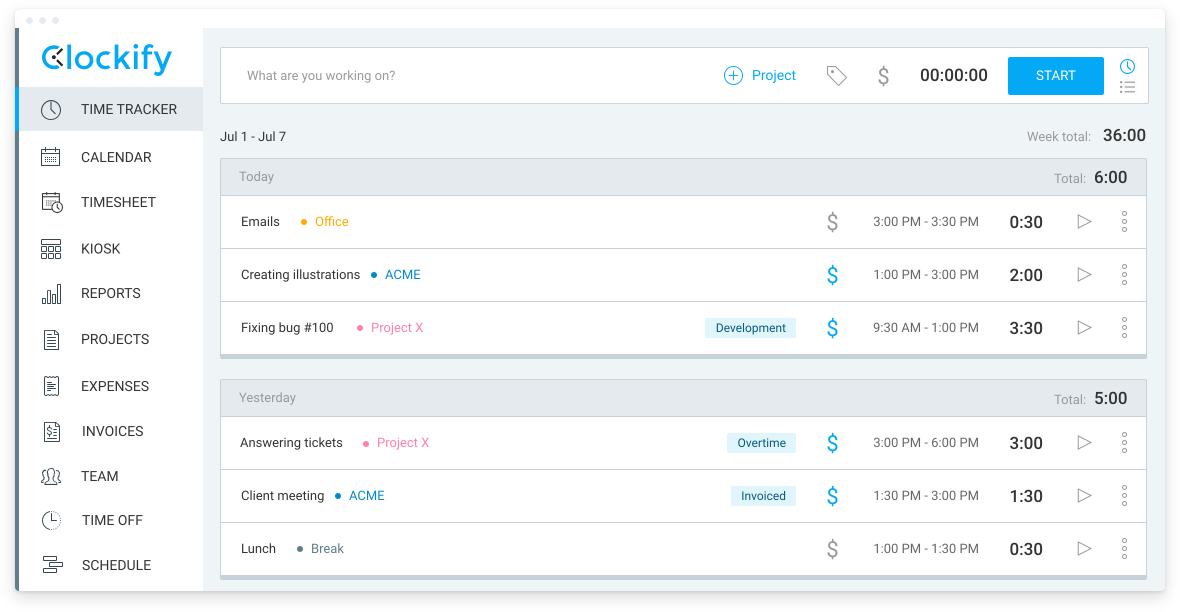 Clockify is unbeatable at providing an in-depth analysis of team productivity to get a better understanding of work processes and removal of project bottlenecks🛑 Analysis of this kind facilitates the allocation of limited resources by showing where our task and time priorities lie. Functionality that designers may find useful includes:
Employee portal for instant access to work time data
Differentiation of billable rates
Diverse reports
Streamlined invoicing
Templates
Expense tracking.
Pricing: the cost of service on a basic plan is $3.99 per user monthly with the option of activating a 7-day free trial. Bottom Line: A simple setup,  zero learning curve, and robust API make Clockify an extremely popular service among designers. There is also a variety of superb reports to choose from that users can customize to the level of granularity🔍
Indy: Time tracking for easy and timely billing
It positions itself as a time tracker for independent professionals striving for higher business productivity and profitability💲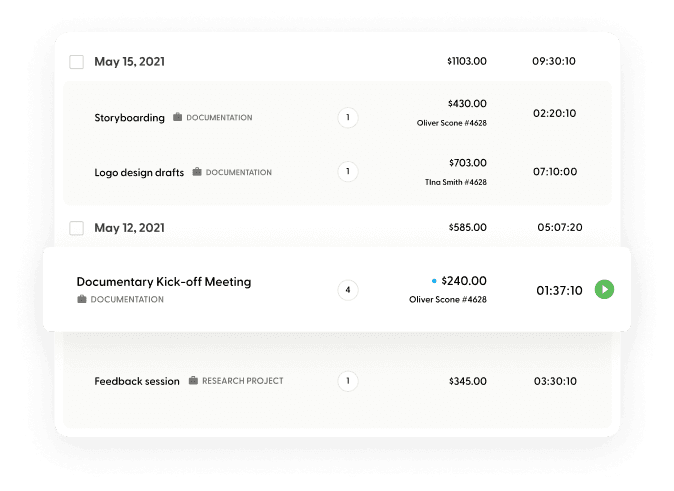 As the saying goes: 'Time is money', and applying Indy enables designers to charge their clients for it without omitting any time-related details. In Indy, simple session entries⏲️ organize time tracking, which helps elevate time management instantly and creates accountability and transparency 💡 Functionality that designers may find useful includes:
Automated time capturing
Document templates
Online invoices
Rich filters for quick search.
Pricing: Free on a basic plan. Bottom Line: The platform allows creatives to organize and manage complex workflows from one place without losing a single minute of their time, which makes Indy an optimal solution for busy designers.
Wrapping Up
With regard to productivity, automatic time tracking for designers is critical, specifically in case you're working on several projects with tight deadlines. Without tracking your work time, you overlook effective means of maintaining work-life balance and run the risk of mishandling time and resource allocation. To make an informed choice when picking a time tracker that caters to designers' professional needs and helps set healthy boundaries at work, see the list of the top 5 time tracking systems above.