Outdoor photography is not as easy as it may seem at first glance. When taking pictures outside, professional photographers are very careful about timing. Because if the lighting isn't right, photos might be overexposed, with unflattering shadows and lower image quality. 
The best time to take pictures outside is during golden hour, which comes one hour after sunrise or one hour before sunset. If you are unfamiliar with this term, continue reading our article. We will explain what golden hour is, how to make beautiful images at different times of the day, and which season is perfect for photography. Let's get started!
Choosing the best time to take pictures outside:
Golden hour in photography
The golden hour, also known as the "magic hour", is a period shortly after sunrise or before sunset. The sun is low in the sky at this hour, giving off a soft natural light with a warm reddish hue. Many photographers find this time ideal for outdoor photography, especially for portraits. There is no harsh light during golden hour; thus, photographers can avoid unflattering shadows from appearing on their subjects.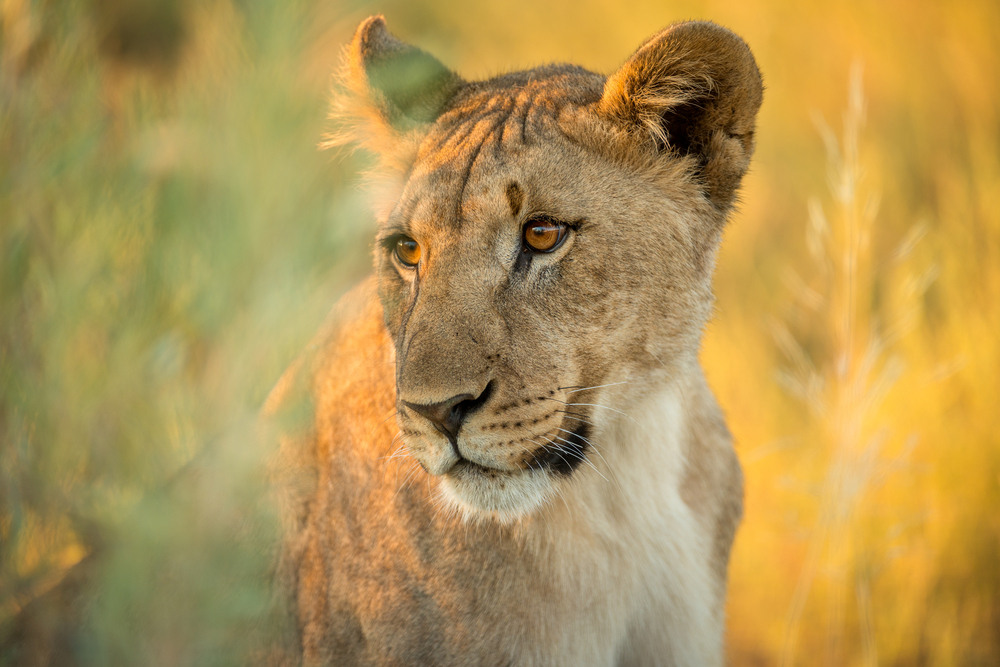 To produce the best pictures during this period, you should explore a location ahead of time and keep your eyes on the sun throughout the shoot. Lighting conditions can vary fast, so you should be prepared to quickly adjust camera settings and subject position in response to the lighting.
Sunrise photoshoot
Having photoshoots early in the morning can be beneficial for various reasons. First, the sun's low position in the sky refracts light, bathing landscapes in a beautiful golden hue. Secondly, due to natural soft lighting, everything outside is extremely photogenic, requiring minimal interaction from the photographer. Third, the streets are deserted, allowing you to capture your favorite sites without being bothered by other people.
When photographing at sunrise, keep in mind that the sun itself does not have to be the central focus of your image. Experiment with camera position, light, and objects in the lens to create a unique composition. For example, you can use the bokeh effect to add contrast and depth to your photographs. Alternatively, the horizon line can be placed at the bottom of the frame and vice versa.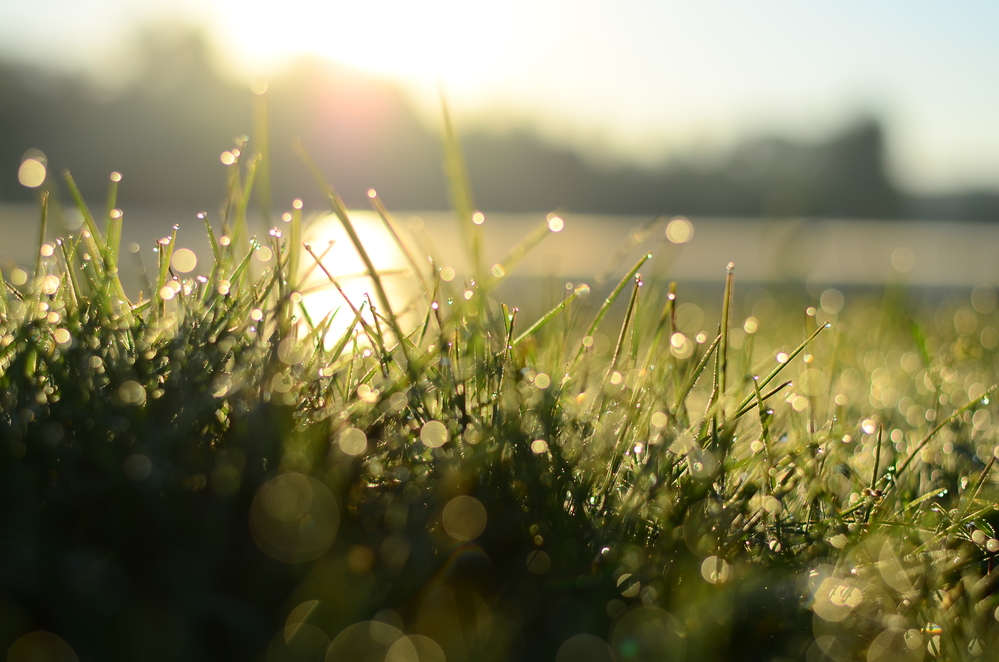 Sunset photoshoot
Sunset photography can give you many opportunities for stunning images. The sun is illuminating objects and scenes with soft, warm natural light, perfect for landscape, architectural, and portraiture photography. The sky constantly changes its vibrant colors, allowing photographers to take moody pictures.
Give yourself 30 minutes before and 30 minutes after sundown to catch the optimal light during this period, and implement all your creative sunset photography ideas. However, be cautious of tricky light conditions. Even if the sun is not as bright as it is during the day, it still produces a lot of light, which might result in overexposed pictures. To avoid this, adjust the exposure triangle, which consists of ISO, aperture, and shutter speed. Alternatively, use the sunny 16 rule, which is based on the exposure triangle. Because conditions are constantly changing around sunset, it's best to shoot in manual mode since it allows you to modify settings quickly.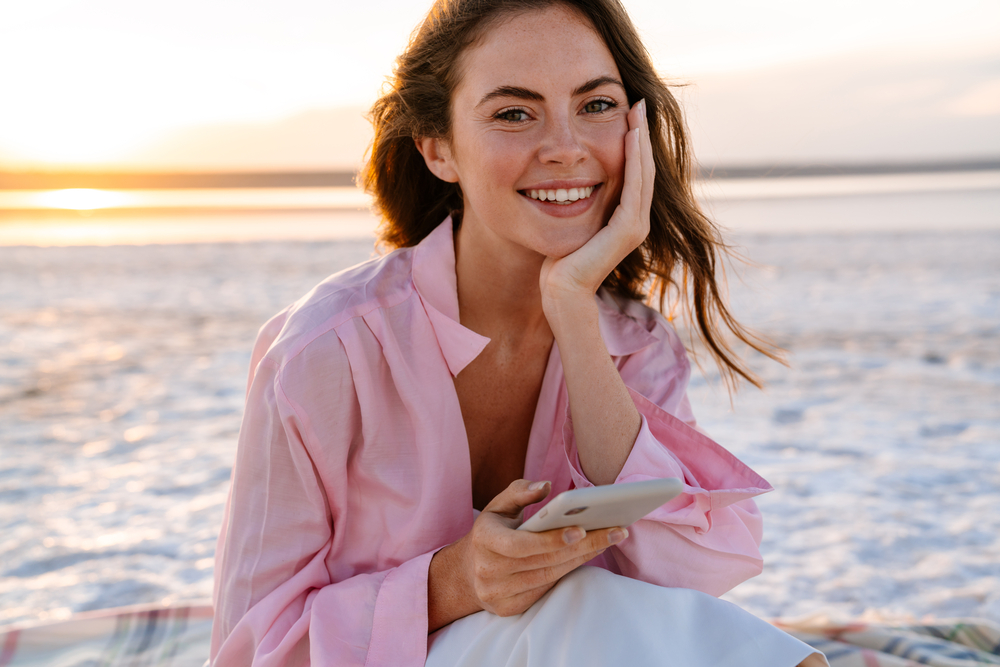 Nighttime photos outside
With a plethora of professional photography equipment and post-processing software on the market, nighttime is excellent for arranging a photoshoot outdoors. There are a few more benefits to nighttime photography sessions. First, the lighting does not change throughout the night. You know what to expect: dark landscape or streets with artificial lighting. Second, you're not dependent on the weather. The pictures will still have a black sky, whether it's cloudy or rainy outside.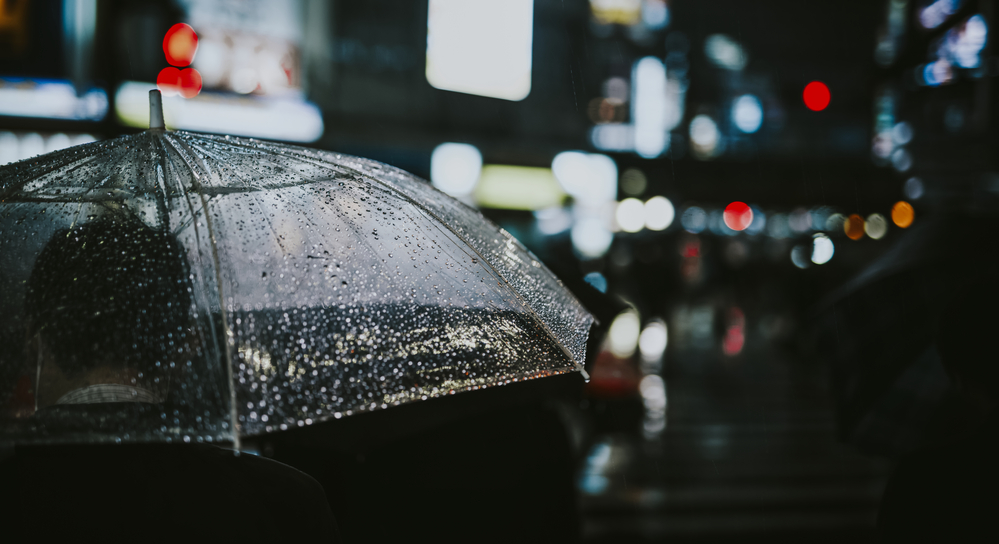 Another advantage is that boring places, architecture, and traffic can look dramatic at night. With the proper illumination, you can make your photos stand out. You can also utilize light trails, motion blur, and starburst effects that are unavailable during the day.
What is the best time for outdoor photography?
In the winter season 
Winter photoshoots might be more difficult to plan than any other time of year. The winter season brings many overcast days, winter storms, and low temperatures. Before going outside to take beautiful winter shots, consider both the time of day and the weather. Plan your shoot around a sunny day at dawn, between 7-8 am. This way, you can catch natural light perfect for outdoor photography. Sunset is also a nice time for a photoshoot in the winter. However, the sun sets quickly (around 4-5 pm). So be careful not to end up in the middle of nowhere at freezing temperatures.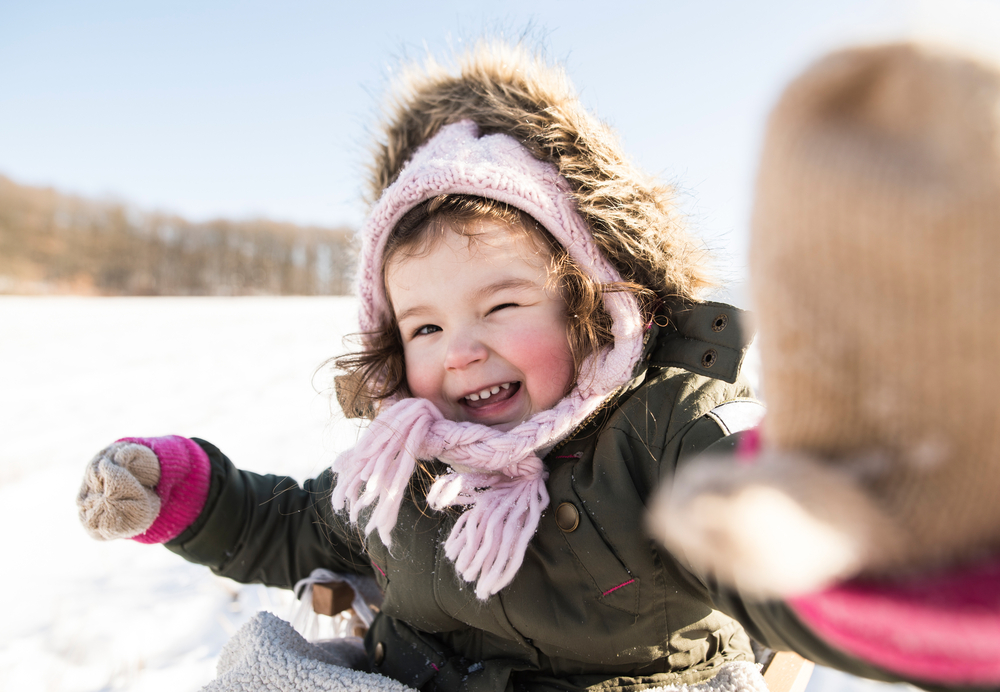 Useful tip: when photographing outside in winter, keep your batteries warm and your gear dry. Batteries lose their power when exposed to low temperatures and purchasing a quality snow or rain cover might save your equipment.
In springtime
Spring comes with the rebirth of nature, providing an array of colors perfect for a picture background. Days also get longer, allowing photographers to catch more hours of light and tones of the changing season. The best times to photograph outside in the spring are early in the morning (between 5 and 6 am) and late in the evening (from 6 to 9 pm). The midday sun can be excessively harsh, resulting in overexposed, washed-out photographs.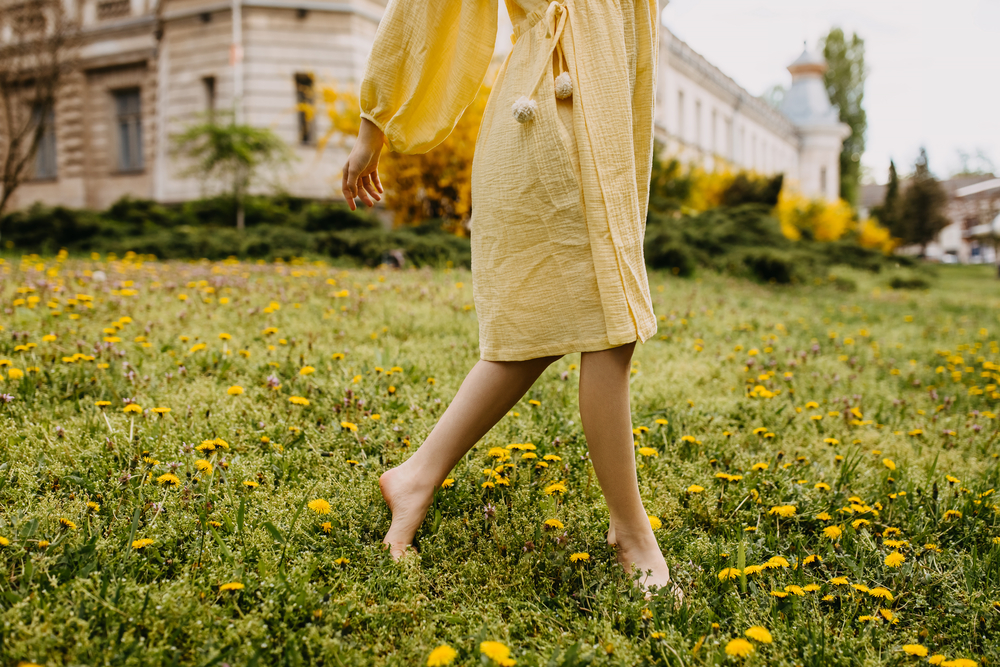 Deciduous trees are still bare in the early spring, making it more difficult to avoid direct sunlight and shadows. Look for wooded areas where you can opt for earthy tones with pops of colors like in these 2022 spring color trends. At mid-season, look for more greens and blossoming flowers. In May, search for opportunities to shoot after rain, when the colors are at their most vibrant.
Useful tip: if you want to take outdoor photos with flowers, look for a neutral background to highlight objects. Alternatively, you can utilize other flower photography tips.
In summer
During the summer season, the sun is harsh throughout the day. If you shoot portraits in direct sunlight, imperfections such as dark under-eye shadows and blemishes are amplified. On the contrary, intense sunlight can be good for black and white photography or product close-ups.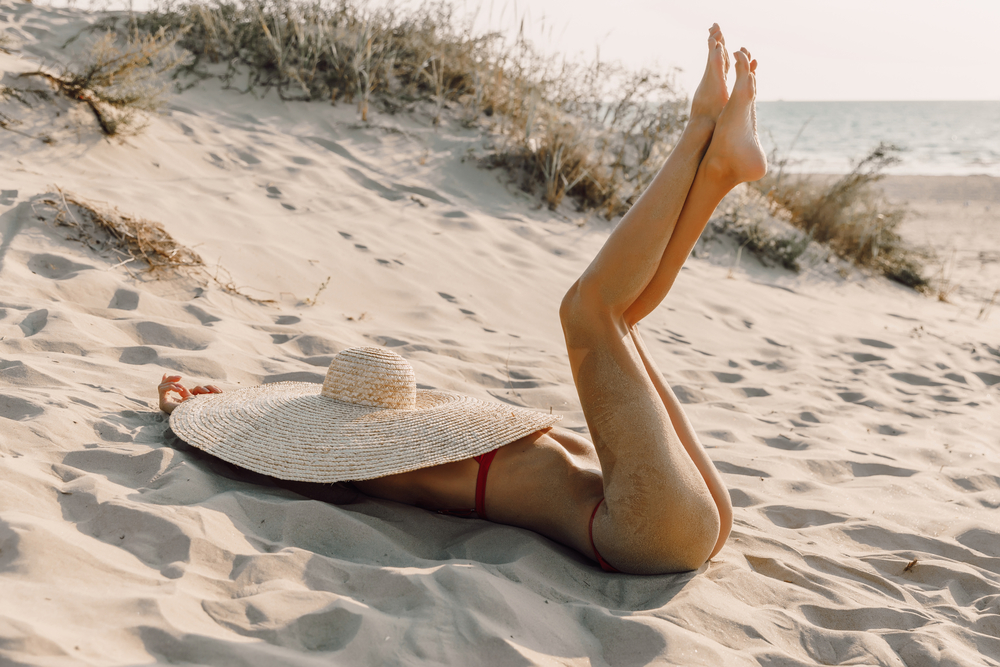 You can also play with shadows from buildings and leafy trees, which can be used for creative compositions. Plan photoshoots early in the morning (from 4 to 6 am) and late afternoons (between 8 and 10 pm) to effectively utilize light in your shots. Make use of the summer color palette that the season brings.
Useful tip: avoid taking pictures of rivers and lakes during the day. When the sun is high in the sky, and there are no clouds to block it, water has a dazzling glare that is hard to edit.
In fall
Fall is one of the best seasons for outdoor photography. The sun is lower in the sky than in the summer, producing warm, diffused light ideal for street photography. The golden hours of sunrise and sunset have become more accessible as the days become shorter. Plan your shoots around these hours (between 6-8 am and 4-7 pm), and try to avoid bright sunny periods, which can increase the contrast and brightness of colors.
The weather is pleasant and suitable for extended outdoor photography sessions. Nature changes its foliage into yellow, orange, red, and brown leaves. A variety of hues and shades in the background, morning mists, and light frost on trees and grass provide opportunities for creative photoshoots. 
Useful tip: use backlighting for your photoshoots to capture vibrant colors present in landscapes. Take a look at these 10 autumn photo collections to get ideas for your creative projects.
Tips for creating stunning photos at any time of the day
Arrive early at your location to give yourself enough time to pick the best spot and set up.
Use manual mode to be able to quickly change settings based on the movement of the sun. Open this camera settings cheat sheet for more details. 
Shoot in RAW format for better control over your images during post-processing.
Use the benefits of each time period to create interesting photo effects, such as lens flares, motion blurs, light trails, or starbursts.
Be prepared for a long day in the fresh air and bring warm clothes, photo-friendly gloves, and a tripod, especially for nighttime photography. Learn how to choose a tripod for better shots here.
Conclusion
Now that you know all the peculiarities of outdoor photography in different seasons and at different times of the day, you can experiment and determine which one is ideal for you. Most photographers claim golden hour to be the best time for shooting outside. However, we believe that it is dependent on what you are shooting and what you aim to achieve creatively.
FAQs about the best time for outdoor photography
What is the golden hour in photography?
In photography, the golden hour is a period of time that lasts around an hour right after dawn and an hour before dusk. It is sometimes called the "magic hour." At this time, the sun is low in the sky, providing a soft, diffused light that casts flattering shadows. Check out these 9 quick tips for shooting during golden hour.
What is the blue hour in photography?
Blue hour is a period just before sunrise and right after sunset when the sky above turns blue, and the landscape is bathed in the same color. Photographs taken at this time will have a bluish tone, which is difficult to accomplish with camera equipment or editing software. To get the most out of the blue hour, read 6 useful tips for photographers.
How do I shoot nighttime photography?
To shoot at night, you need to come up with a theme, scout your location in advance, get a tripod and a timer, and adjust camera settings. You will also need to process your photographs after shooting for a better image. Check out "Night Photography Tips for Sharp and Beautiful Shots" for more information.
How do I choose the best time of the day to take pictures outside?
You should choose a time for outdoor photography based on your goals. If you need warm red and gold light in your images, shoot around sunrise or sunset. These "magic hours" are popular for outdoor photography. Schedule photoshoots around blue hour to get a cold, bluish tone and moody shots. Do nighttime photo sessions for atmospheric images. Objects appear more dramatic at night, and you can add effects such as motion blur, light trails, and starburst to your photos.
People also read